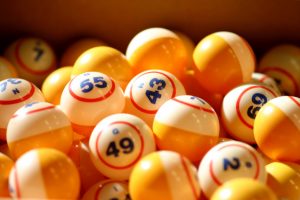 Everyone wants to win the lottery. Some swear by lucky methods, others allow the machines to pick for them. But winning the lotto could change your life, so next time, don't leave it completely up to chance.
Most countries around the world participate in lotteries, making millionaires of citizens overnight. No matter where you play the lotto, there are a few strategies you can employ to up your chances of becoming the next winner.
While there is no foolproof method for winning, there are a few things you can do to improve your chances of winning big or at least earning some extra money.
Read on to help you develop your strategy on how to pick winning lottery numbers.
How to Pick Winning Lottery Numbers: Choose Numbers That Win Most Frequently
Many states will offer free statistics to allow you to see how frequently numbers are chosen. Some numbers get picked more often than others. This may be due to chance, but it doesn't mean that they don't get their time to shine more often.
Don't incorporate the most frequently chosen numbers all at once, however. The odds of all of them being chosen at once is incredibly rare. Instead, focus on one or two most frequently drawn numbers.
Statistics differ for different types of games. The most frequent numbers for Euro Millions, for example, will be different from Powerball, which will, in turn, be different from Mega Millions. Make sure you're looking at the correct chart before you choose.
Remember, even though numbers get drawn more frequently, each number still has an equal chance of being drawn.
Keep playing the numbers that get drawn the most frequently. Although they may not come up immediately, since they do come up often, over time you will eventually see a win. This may not mean you'll win the jackpot, but you'll likely win a consolation prize at some point.
Using the Same Numbers Over and Over
Some people choose numbers based on lucky numbers, significant dates or birthdays of family members. There are stories of individuals who have won after choosing the same numbers for the past 20 years, and finally having their lucky day.
If you frequently buy lottery tickets, purchasing two tickets is advisable when employing this strategy. One ticket should have your "lucky" numbers, while another should have tickets chosen from a different strategy.
You may even repeatedly enter the same set of lucky numbers to double your chances of them coming up eventually.
Choose Numbers That Haven't Come Up in a While
While all numbers, statistically speaking, have the same chance of coming up, choosing numbers that are overdue can also be a significant strategy.
Using the same statistics, you can tell which numbers come up least often, or which numbers have not come up in years. In some lotteries around the world, statistics state that they haven't had some numbers come up for over 70 years. That doesn't mean the number is actually due to come up, or that it ever will, but it is still a strategy some people employ.
The numbers will come up eventually, however. And it might be you who gives them their moment to shine.
Don't Toss Away Second-Chance Games
Many lotteries offer second chance games. These can be in the form of scratch-off, name draws and a variety of other contests. Some people get annoyed when they don't win and toss their tickets, which can mean they have actually lost out on a chunk of money.
While you may not win the $300 million jackpot, you might still be in the running for $100,000. While it's a pittance compared to the jackpot, for many, $100,000 would be a life-changing amount.
Double and Triple Check Your Numbers
Make sure you double and triple check your numbers. This may sound like common sense, but people have thrown out their winning lottery tickets because they misread them. Imagine realizing that weeks later!
Go over each number as carefully as possible, and make sure you're checking the correct lottery. There are several lotteries that operate at once, and it can get confusing. Double check the name of the game as well.
Enter as Many Games as Possible
As mentioned above, there are many different lotteries going on at one time. You can go to this website to check out what's going on in the United States. But if you have family that lives abroad, or you're going abroad, you can also enter the lottery there.
This increases your chances, and also means you have several amounts you can win.
If you do this, you need to be extra vigilant about which numbers you're checking. Read and re-read the names of the lotteries so you don't check against the wrong ticket. Again, you don't want to lose out because you misread it.
If You Find a Ticket Dropped or Thrown Out, Don't Discard It
They say one man (or woman's) trash is another man's treasure. This couldn't be truer than when it comes to lottery tickets. Often people misread their tickets or check them against the wrong lotto, and then throw their tickets out.
Later, a stranger finds the ticket in the trash or on the ground and it turns out to be their ticket to riches.
If you do find a lottery ticket on the ground or discarded, don't just leave it. Check it against the lotto it is for and see if you've won. You might be a winner without even having to buy a lotto ticket.
Use a Random Number Generator
Although not as exciting, using a random number generator can help you reap rewards. Use Random.org, which is programmed for 280 lotteries all over the world. Simply plug in which lottery you're looking to win and it will generate the required amount of numbers.
This is probably as statistically sound as any "quick pick" you get when you buy a randomly generated ticket, but many people prefer to use this system. This way, they can see the numbers first, and then approve them before they take them to purchase their lotto ticket.
Buy Lotto Tickets Frequently
Don't go overboard, or you might go bankrupt while trying to play the lotto. Most people, however, don't win on their first try. Instead, many play week after week, month after month, and even year after year before they see results.
Continue to enter the lotto as much as possible, if you can afford it. Don't charge lotto tickets to a credit card if you can't afford it, as it might not be a profitable pay-off in the end.
You can also ask for lottery tickets for special occasions, such as having them tucked away in birthday cards or for the winter holidays. This will be a cheap gift for someone to purchase for you, in addition to giving you yet another chance to win the game.
Although you may never win the big jackpot, if you continue to play, you'll likely one day win some money. It might be a few thousand dollars, but that is a better payout than absolutely nothing.
Use the Ticket That Has Performed the Best in the Past
Statistically speaking, there are tickets that have won frequently in the past. There are some numbers that would have garnered someone a few million dollars by now if they had continually played them in every lotto for several years.
Although this strategy is similar to picking lucky numbers, it involves simply finding out which ticket has performed the best in the lotto you're playing.
Over time, you're bound to win some money, even if it isn't the whole $100 million jackpot.
Use Statistics
There are some statistical approaches that work well, and if you learn them, you might be able to increase your chances.
The Delta Method, for example, involves choosing numbers between certain digits, adding them together and randomizing them to create number sequences.
The Wheeling Approach involves purchasing several tickets and using every single combination of one set of numbers. While this method is incredibly popular, it can become expensive relatively quickly. In the UK lottery, for example, any one set of numbers can have as many as 5005 combinations.
While this certainly ups your chances of winning, it also means you're spending a big chunk of your paycheck on lottery numbers. However, the Wheeling approach is good for those who are going in together as a group and plan to split the winnings in several ways.
Go in As a Group
You can pool money together with coworkers, family or friends and purchase hundreds of lottery combinations. This method, however, involves the promise that you will actually split the money if you win and can cause serious issues among people in the event of a winning ticket.
But, it can be a good method for jackpots that are hundreds of millions of dollars.
The Takeaway
There is no clear answer to the question of how to pick winning lottery numbers. There is no science, as ultimately, it is all up to chance. Winning, though, can change your life if you're one of the lucky ones that manage it.
Check out our blog for more information on saving money and how to make your paycheck stretch as far as possible.