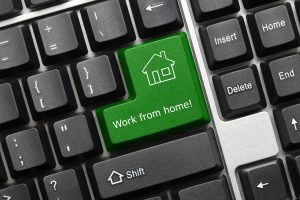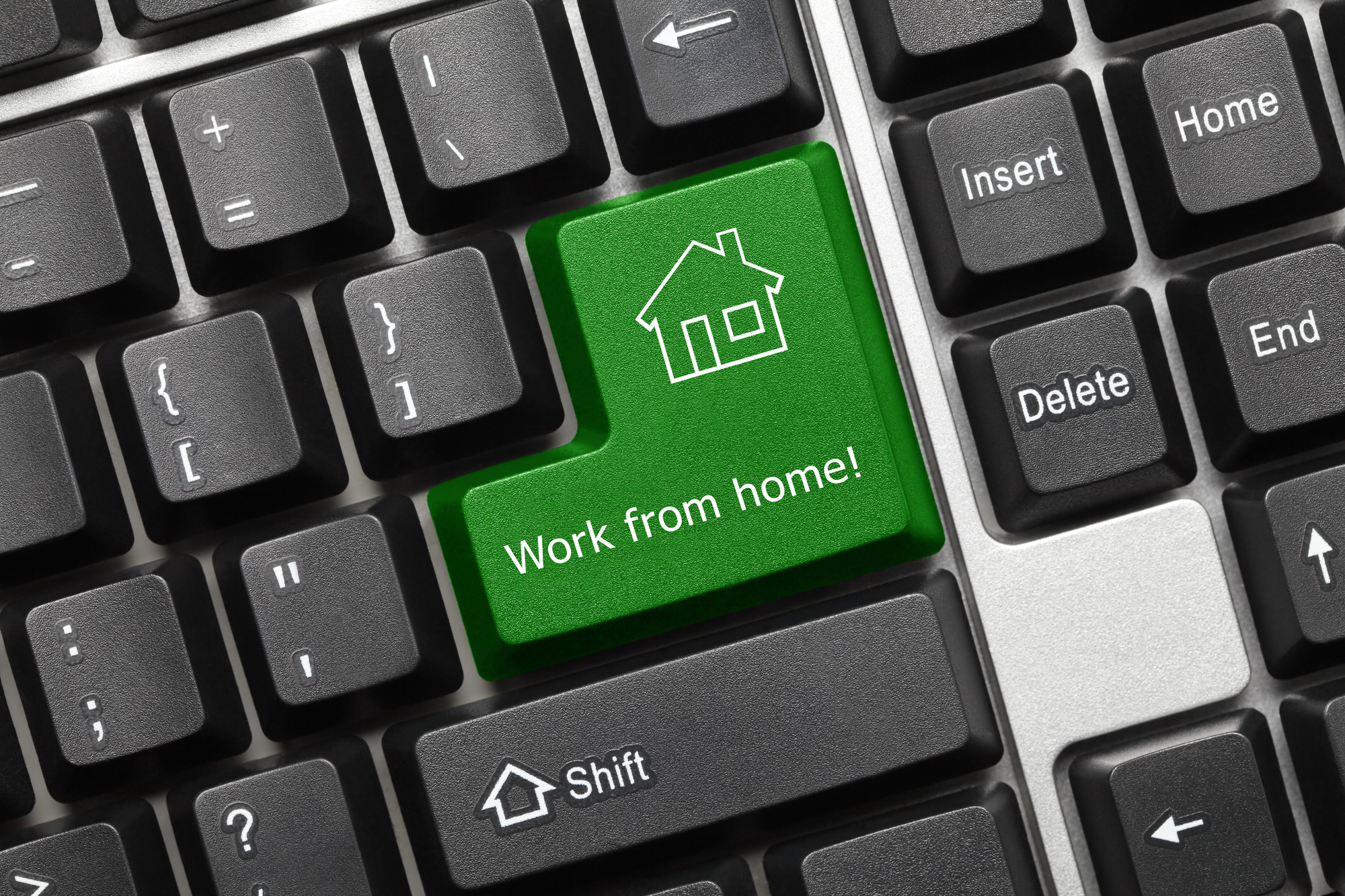 Let's face it: some people aren't built for the nine to five.
Maybe you don't like waking up and battling through rush hour traffic. Maybe your eyes are constantly drawn to the clock and you don't like being tied down to a schedule. Maybe you just don't like putting on pants in the morning.
Fortunately, there's no shortage of opportunities to work from home no matter your motivation. More Americans are working from home than ever before. In fact, 43 percent of employed Americans said they spent at least some time working remotely.
We live in an age where it's possible to support yourself financially without ever leaving your bedroom. Are you ready to ditch the office life? Here are 10 ways to make money from home!
1. Online Surveys
Everyone has opinions. It's easier than ever to find a platform to express your views, no matter how insane they might be. I'm looking at you, Twitter.
Have you ever thought of getting paid for providing your opinion? Online surveys are becoming a popular method to make money from home.
Research companies are always looking for insights from consumers. You can make a few dollars in a matter of minutes simply by answering a few questions online.
Sites like InboxDollars, The Opinion Panel and OnePoll offer daily surveys to a number of demographics. You can even sign up for Swagbucks, which gives you money for taking surveys and surfing the web.
You might not make a full income taking online surveys. But they are a fast and easy way to make some extra cash.
2. Fiverr
Have you ever done someone a favor for $5? That's the essence behind Fiverr, an online marketplace where people sell their services to others.
Fiverr is full of people looking to pick up extra work. All you have to do is sign up, offer your services, and wait for someone to take your offer.
You can offer anything from writing to graphic design to simple chores. You only make $5 per task, but you can bundle multiple tasks to earn some extra money.
3. Freelancing
The digital world has made it easier than ever to connect with job opportunities all over the world. Case in point: freelancing.
Freelancing is a great option for people with a specific skillset. Writers, web designers, graphic designers, editors, and virtual assistants can all freelance to make money from home.
Freelancing lets you sell your services to a number of clients across the globe. You can find clients via freelance marketplaces like Upwork.
You can also create your own website or blog to attract clients. Struggling to attract people to your blog? Here are tips on getting more blog traffic.
4. Investing
You don't have to work on Wall Street to get in on the stock market.
Nowadays, there are tons of opportunities to invest your money online. There are countless online brokers like E*TRADE that let you buy and sell stocks.
Not ready to invest big bucks? You can get started on Stash. This app lets you start making investments for as little as $5.
5. Airbnb
Forget about hard work. You can make money from home simply by renting out your extra rooms.
Airbnb is an online marketplace and hospitality service where people can rent short-term lodging. Many travelers use this service to find places to stay whether it's a crowded apartment or private cottage getaway. You can make hundreds of dollars per night using Airbnb.
Want to make the most of your rental? Make sure your home is clean. You should also make sure your home's exterior is appealing. Small things like using a Cookson garage door or cleaning your windows can make a big difference.
6. Sell Old Items
Let's be honest. You don't need a Nintendo 64, 10-year-old shoes, or that shoddy old bike.
You don't have to throw all your old items away. There are plenty of services that let you sell your used items for money.
You can make a trip to a local thrift store to get rid of some old clothes. You can also use the online marketplace.
OfferUp is an application that lets you find and connect with local buyers. Simply post your item, add pictures and a description, and wait for buyers to message you.
7. Earn Credit Card Points
Look: I'm not saying you should open up a bunch of credit card accounts. But there's no denying that credit cards offer juicy rewards to loyal members.
Find a credit card that offers monthly rewards or a sign-up bonus. Some credit cards also offer cash back on purchases or free travel points.
You can earn money while making your normal purchases. Just remember to pay off your card in time.
8. Drive
Do you like driving? You might as well get paid for it.
Ridesharing applications like Uber and Lyft are constantly on the prowl for reliable drivers. You can work flexible hours, meet new people, and make some extra money.
Yes, you have to actually get out of the house for this one. However, the average Uber drive makes $15.68 per hour before expenses. Not bad for a side gig.
9. Mystery Shopping
You can make money and get free items as a mystery shopper.
Mystery shopping lets you get out of the house and visit retail stores. Your team will give you instructions on where to shop and what to ask. You will follow up and give them feedback on your shopping experience.
It helps your wallet and businesses. The free retail items are an added bonus.
10. Focus Group
Are you passionate about the products you buy? You might want to join a focus group.
Focus groups let you give your feedback to companies on products and services. The companies use your opinion to fine-tune their product development.
Many focus groups are done face to face. There are some available in the online marketplace. You can make a trip to Find Focus Groups to get a list of available focus groups.
Make Money From Home
There's no shortage of opportunities to work from home. Use this guide to explore and find the right job for you. You can avoid the office, make some serious money, and enjoy your newfound freedom.
Are you looking for more moneymaking tips? We can help. Check out more ways to earn money on our blog.