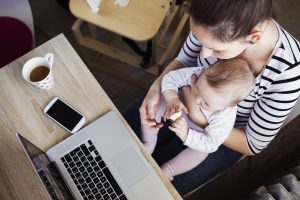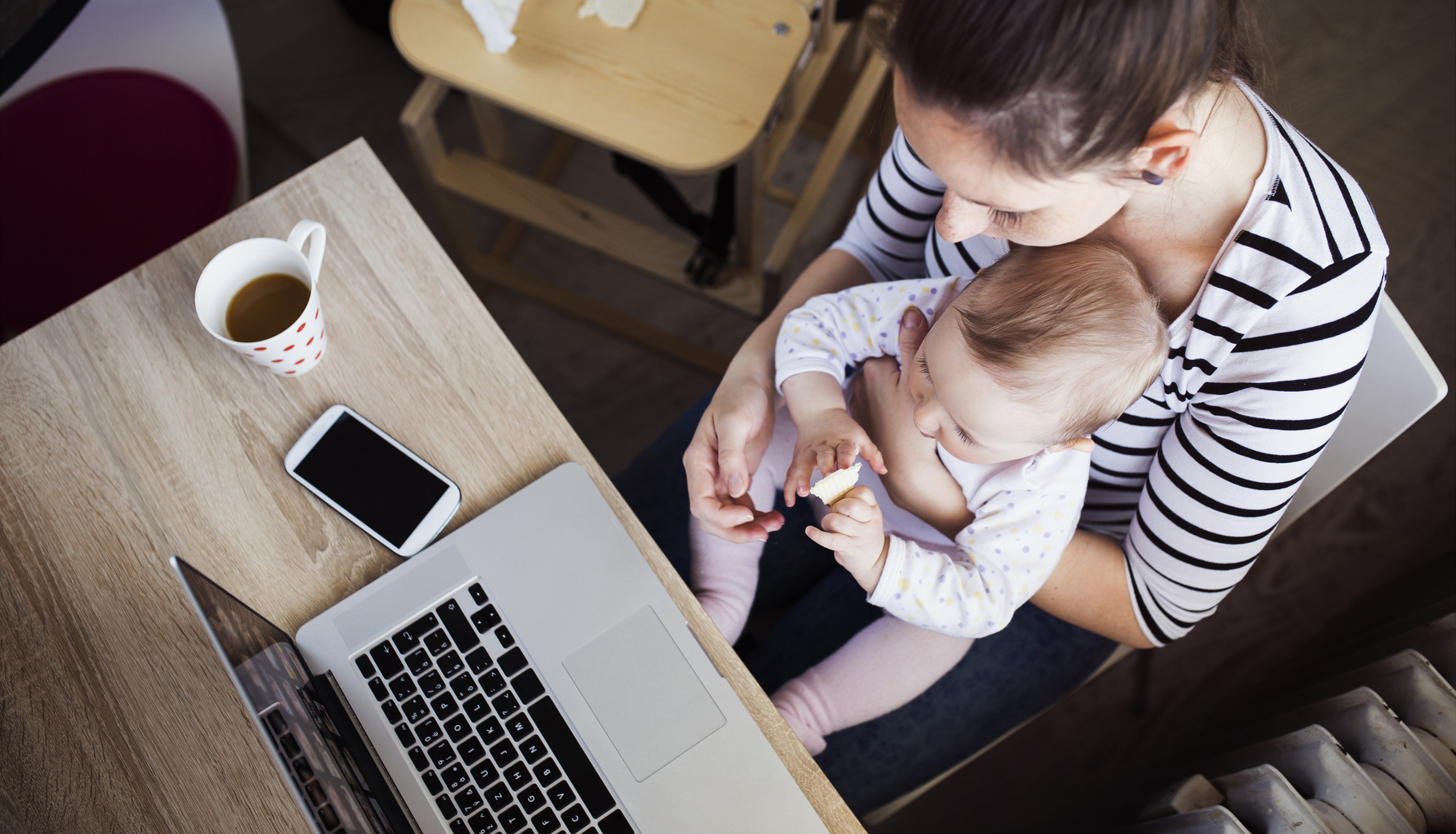 Being a stay-at-home mom is a job on the rise; 56% of moms in the US want to stay home to enjoy time with their kids. But sometimes the cost of living makes that difficult–or does it?
Moms who want to stay home should be able to earn a living. This article contains jobs moms can do from home while toddlers nap or older kids go to school. Flexible hours make these jobs perfect for any mom among the 56%.
Keep reading to find out how moms can earn money from home.
Make Money as a Work-At-Home Mom
Earning money from home is freeing for moms because these opportunities allow parents to do what they enjoy most–spend time with their kids.
The following list includes both hourly gigs and jobs moms can complete in spare moments between feedings and diaper changes. Finding a balance between both types of gigs can help create a solid income.
Pay-Per-Task Jobs
These jobs don't require workers to be present for several hours at a time. They're great for moms who have young children running around. They can fit them in between mom-tasks with ease.
Take paid surveys. These can take anywhere from a few minutes to longer, but allow flexibility. Survey-takers don't have to work scheduled hours. This is a great job for while kids are napping.
Get into product testing. Testing parenting products not only opens possibilities to find great new products for parents and kids but can also be a way to deduct products from your income during tax season. (This may depend on where you live; check with a tax professional.)
Get paid to search. There are programs that pay for search data. Just install and use search engines like usual. This money-maker is great anytime.
Pay-Per-Hour Jobs
Gigs that pay per hour can provide a steadier income. These are great for budgeting but can require more time on the job at once. For moms whose kids are in school, these gigs are a great way to never miss the bus or pickup.
Transcribe audio or become a virtual assistant. Both of these require basic computer skills, such as typing. Some transcription jobs can be done without special equipment.
Open an online store. Find a crafty item that's fun to create and target it to a niche market. Kids can even help create crafts, which makes this a fun family-bonding source of income.
Start blogging. Blog about being a parent, about books, about cooking–whatever topic is of interest. Blogs can be great places to earn ad revenue, promote product reviews, and more.
Some of these gigs, like blogging, can take some time to get traction. Keep at it and supplement with gigs that pay off sooner to strike a nice balance.
What Do You Need to Get Started?
No matter which of these gigs is most interesting, professional profile pictures can help connect moms with their clients, customers, and readers. A profile picture can help create a brand for moms who want to work from home.
It might also be a good idea to consider a website or social media presence–both great places to use a profile picture and showcase your best work.
Where Will You Begin?
Which of these gigs is most exciting? Share thoughts on work-from-home opportunities for moms in the comments section below.