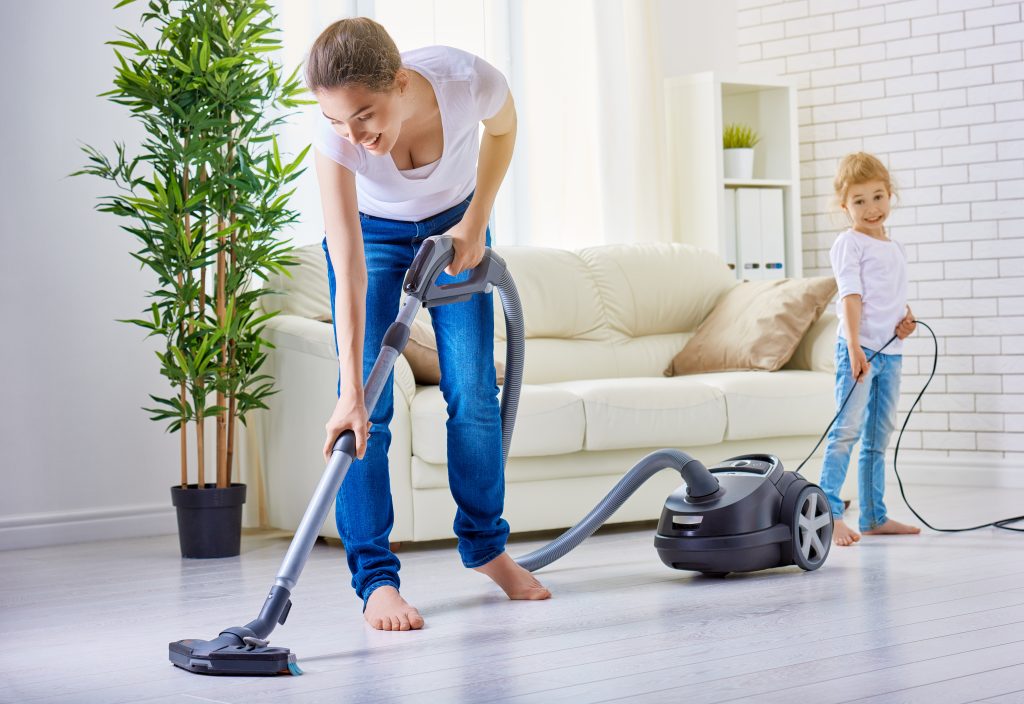 The gig economy in the United States is now approximately 34% of the workforce. By 2020, it's expected to be 43%, and likely to continue to grow in leaps and bounds in the future.
This includes full-time gig workers, along with part-timers, and of course, hardworking mommas.
The internet has changed the way we work and opened up a range of opportunities for busy moms. Now, you can work at home while the kids are playing or asleep. That means keeping one foot in the workforce, contributing to the household, and maybe even running your own business.
Here are a few options for part time jobs online:
Part Time Jobs Online Freelancing
Freelancing is becoming more popular than ever. Not only can you pick your own hours, but you can work as much, or as little as you like. Instead of working for one boss, you'll have a number of clients, giving you flexibility and the potential to raise your rates after each project.
Did you feel a surge of accomplishment whenever you finished a high school or college paper? Maybe you know you've got the writing chops to keep people entertained? As long as you know the difference between "their" and "there", freelance blogging could be for you.
If you have a background in marketing, or experience writing copy, copywriting can be a lucrative way to earn a side income.
Other freelancing jobs include:
Virtual assistant
Web designer
Web developer
Consultant
Social media manager
And more
Teaching
As a native English speaker, you have access to one of the best part-time jobs online: Teaching.
Whether you need to brush up on your verb tenses or you're a grammar nerd, there are plenty of companies available which allow you to teach English online through video conferencing tools like Skype.
Here are some companies you can check out:
italki
Verbling
Toshuo
Cambly
Preply
And more
Start A Blog
If you have a particular set of skills or knowledge, why not teach others? There are plenty of platforms that you can use to build your blog, but the most popular by far is WordPress.
Once you have your domain, hosting, and theme, you can get started building your blog. This is a great option for moms- it can be lonely spending all day at home with the kids, and blogging allows you to build a business around your passions- whatever they may be.
Here are some options if you're thinking about starting a blog:
Travel
Finance
Health and fitness
Cooking
Animals
Parenting
Finance
Lifestyle
And more
Whether you want to show readers how you managed to afford your home on one income or review the best dustbuster around, blogging is a great option. Keep in mind that there are currently more than 440 million blogs online. That means that you won't shoot into internet fame in the first few months.
Blogging is hard work, and it takes time to build a loyal audience. But once you're getting regular visitors, you can monetize your blog with sponsored posts, advertising, and more.
Sell Your Creations
If you're the artistic type, or you simply love doing things with your hands, this could be a great opportunity for a side hustle. Whether you create funky iPhone cases, cute kids toys, or wearable fashion, there's a market out there for your creations.
While you may want to visit come craft fairs to get your name out there, the internet will allow you to work entirely from home. Websites like Etsy are a great option, so put your best foot forward and turn your passion into moolah.
Home Parties
Are you one of those people who seems to know everyone? Maybe you have a large group of loyal friends or a clique of moms who like to hang out together?
Home parties a fun way to socialize without needing to leave the house (win/win). But they're also a great way to earn income on the side. Ok, these aren't strictly part time jobs online, but the internet has changed the way these parties work.
No longer are they just for small groups of people who know each other. Instead, you can set up a website, social media accounts, and do some serious marketing. That way, you'll attract plenty of people from your city, and seriously boost the amount of money you can make for each party.
Tutoring
Tutoring is another great way to earn some extra cash, and once word gets around, it can turn into a part-time job. This is another way you can earn money through Skype or Google Hangouts, and you can do it from the comfort of your own couch.
There are plenty of Facebook groups and online forums for high schools and colleges, so why not target your potential clients directly?
Reseller
You can make some serious money selling stuff online. Once you run out of selling your own things to sell, you can make a commission selling other people's pre-loved clothes, furniture, and more.
Most people are time poor, so you can offer to sell their items for a commission (say 15%). You then arrange for clients to buy these items off you, and once they're sold, you take your cut.
There are plenty of ways to sell these items, including Craigslist, eBay, and Facebook Yard Sales. You can find clients through family and friends, use your local newspaper, and share your ads through social media.
You may even want to create your own website, which could eventually turn into your own online platform.
Have You Tried These Part Time Jobs Online?
The above jobs are all great ways to earn extra income while you're a stay-at-home mom. We all need a little extra money, and these are the types of jobs that you can do while the kids are napping, at school, or playing.
Are you looking for part time jobs online? Maybe you're planning to launch your own business? Check out some of our top blog posts to help you get started.
Anything to Add? Leave a Comment!