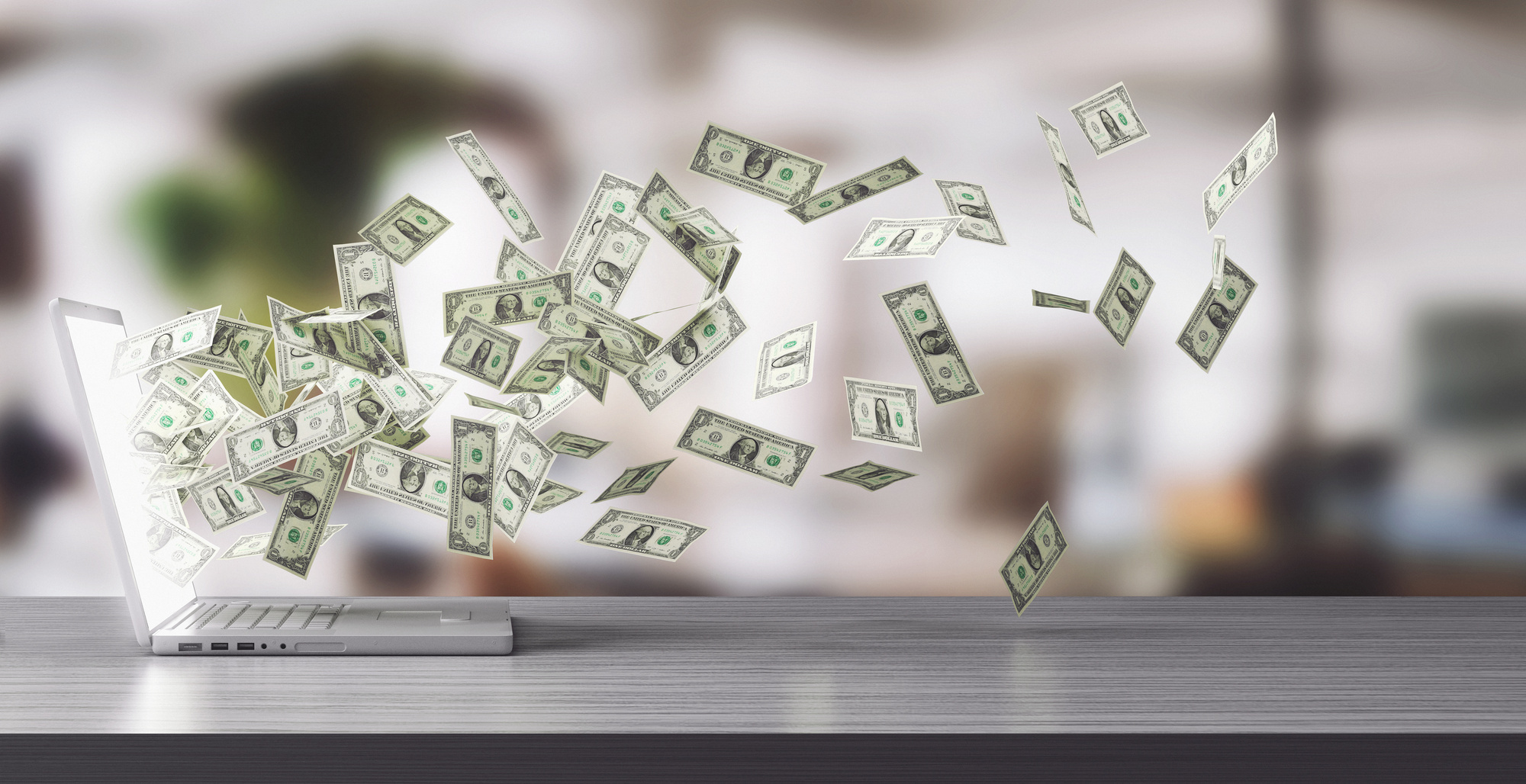 What's worse than the DMV and the dentist? Monday.
A recent study shows 25% of American adults hate Monday. Survey participants said that Monday is worse than going to the dentist or the DMV.
If you're living for Friday, it's probably because you don't enjoy your job. Perhaps there's no room for you to grow, or maybe you just don't care about the type of work you're doing.
Are you tired of dreading Monday? Then it's time to do something about it. 
Read on to find out about 5 real ways you can start making a living online.
Making a Living Online
It's easy to get overwhelmed as you start thinking about all the different choices you have for making a living online. Don't worry though, we've got your back.
Here are a few questions you should ask to determine your best options:
What skills do you currently have?
How much time do you have to work from home?
Are you comfortable learning new material?
Do you want to deal directly with customers?
Will you need your phone for the work you do?
Do you prefer only working through written forms of communication?
Do you have any money to invest in your new business?
As you begin to narrow down what you have to offer, you'll be able to target the best market for you.
1. Sell Courses Online
Do you have a background in education? Are you an expert in a certain field? You can leverage the knowledge you have to create and sell courses online. 
First, you'll need to get a website. Once you have a user-friendly website established you can begin offering courses for purchase on your site.
We suggest having a few demo courses that you offer for free, that give potential customers a taste of your teaching style. If you're intimidated by the idea of creating your teaching platform, there are websites out there that will do the hard work for you.
Look for an online platform that will be able to build your website exactly how you envision it. A reputable online platform, that helps you build your website, should also be able to give suggestions when it comes to graphic design.
2. Post Items for Sale
Look for free websites that allow you to post items for sale. Craigslist and eBay are a few websites you can start using right away.
As you start to build up your customer base, you'll create a lucrative reputation for yourself. When customers know they can trust you, will be more likely to purchase from you again.
We suggest you also set up an online store, but cells used and new products. For example, eBay lets you sell old used items, such as clothes or hand tools. You can also explore selling vintage items and handmade goods.
Websites like Etsy or popular place for customers looking to buy customized gifts. Making it so you can turn your favorite hobby into your full-time income. If you know how to sew, or you have a skill such as woodworking, you can create an online store to sell your products internationally.
3. Affiliate marketing
For affiliate marketing opportunities, you'll need a website or a blog. Next, you'll need to find a business that's willing to partner with the content on your webpage.
The business you partner with will give you it another unique code, which is often called an affiliate code. Once you put the code into your website, some type of affiliate banner will appear.
The type of business you partner with will determine what the affiliate link is selling. The link could help promote a service, such as payroll companies. The link could also be selling products, such as household items.
It's a good idea to find affiliate marketing links that relate to the content on your website. The main goal is to keep your website's audience in mind. Affiliate guru Jon Torres is a great resource for finding ways to make your content relatable.
For example, if your website is about travel, find a business to partner with that offers something related to the travel industry. Perhaps they offer discounted airline tickets, travel gear, or booking services.
4. All About the Apps
Are you taking full advantage of the app economy? If you're looking to make money fast, you should be looking at every app available.
Here's a shortlist of apps that can help put dollars in your pocket right away:
iBotta
Ebates
Task rabbit
Swagbucks
Inbox dollars
Start taking advantage of all the cash back rewards you can find using the iBotta app. All you have to do is go shopping and take a photo of your receipt to begin earning cashback.
Another great side hustle is Task Rabbit. You'll be performing small tasks from data entry to more intense projects. We like task rabbit because they carefully researched each service provider to make sure their delivering quality opportunities.
5. Google AdSense
If you've gone to any website ever you have seen Google ads. Google ads are everywhere and there's a good reason for it.
It's super simple to set up Google ads on any website. Once you have it up and running, you'll be able to enjoy a wonderful income stream. For this venture to work though, you have to have a steady flow of traffic to your site.
Once you set up your account Google will send you a special code that you put into your website. You don't have to worry about keeping up on any type of maintenance to start making money.
Start Making Bank
Now you can start making a living online, with any of these 5 great ideas. While it may take a moment to get things going, once you find you're niche, you'll be able to make more money from home than you ever thought possible.
If you're ready to get real about working from home, we can help. Go ahead and check out the other articles we have to offer on this site.