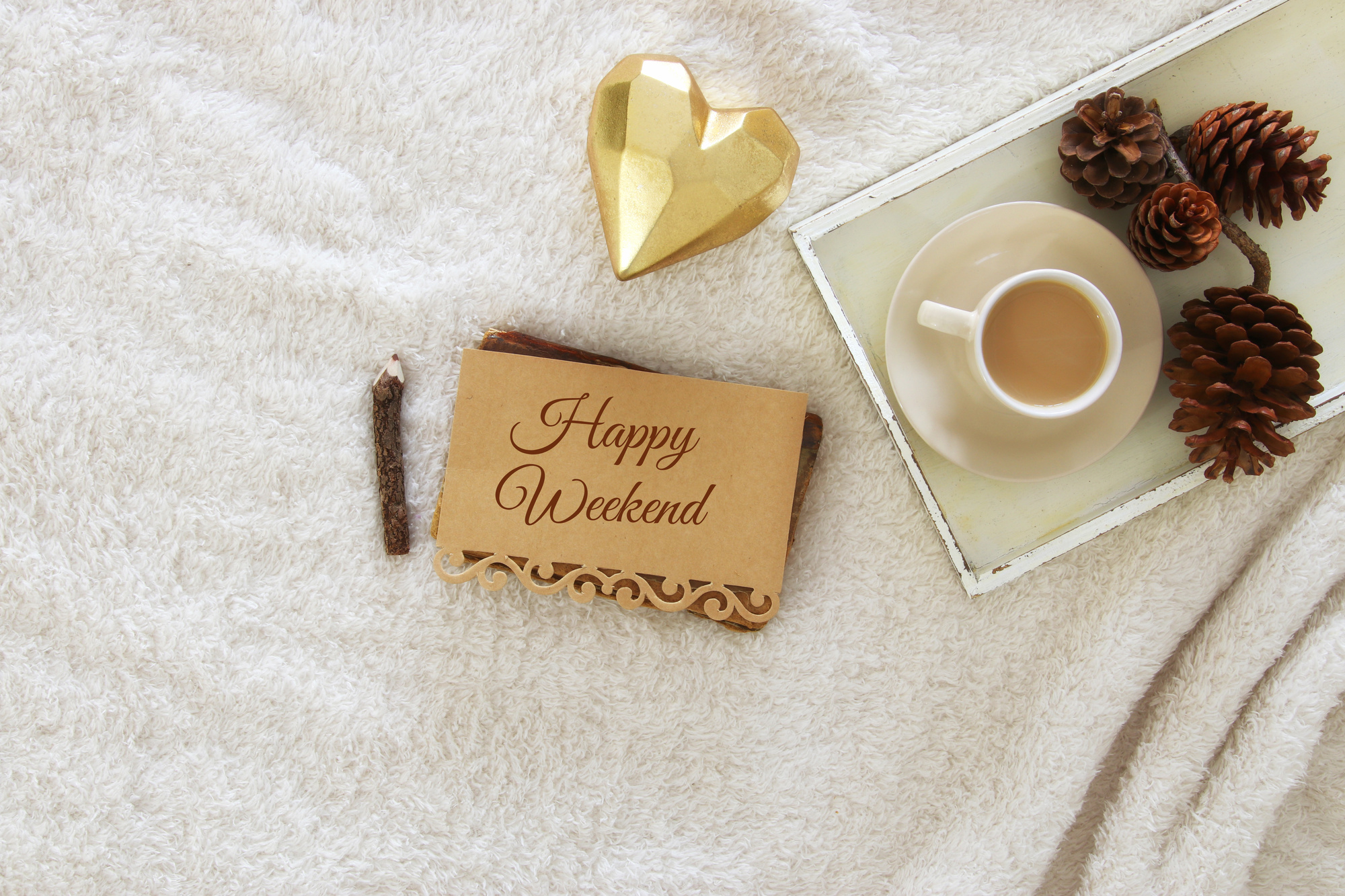 Dreaming of a romantic getaway but wondering how your wallet will ever stretch for one?
Spending a weekend away is a wonderful way to reconnect with your partner and create some new memories.
A lot of couples, however, skimp on getaways as a way to save money. But romantic weekends don't have to cost a fortune.
There are definitely ways to save some dollars and spend a memorable weekend with the one you love. Read on for more insight into some budget-friendly romantic weekend ideas!
1. Do Nothing
Turn your own home into a romantic getaway, without having to spend much of anything!
If you have kids, see if your sister-in-law or mother can take them for the weekend or even for just the day. Wipe your weekend clear of appointments and other engagements, turn off the technology, and light some candles.
Have your favorite food delivered, go for a walk near your home, or simply sleep in and have long talks over breakfast.
A lot of people underestimate the value of a staycation in this way. But having nowhere to be or nothing to do can be the best type of romantic weekend.
2. Seek Out A Waterfront
You don't have to book tickets to Hawaii in order to experience a waterfront. Sign you and your honey up for a lakeside weekend retreat for an affordable, romantic excursion.
With the onset of AirBnb, it can be easy to find luxurious waterfront accommodation at any nearby lake or oceanside town. You may also be able to find lakeside cottages, resorts, or recreational areas in your area.
A waterfront getaway is one of the best romantic weekend ideas because it gives you so many options.
You could spend a relaxing weekend renting a small coastal cottage, for example, and save dollars by cooking your own meals, exploring the seaside, and reading on the porch.
Or you could rent kayaks for the day and paddle along a gleaming lake surface. You may even try out river rafting.
3. Visit a National Park
National parks are everywhere, and they can be easy and affordable to travel to. When it comes to romantic weekend ideas, a national park is a budget-friendly and beautiful destination.
Just hop in a car and drive to your nearest national park. Drop by the visitor's center for a free map and then experience the magic of the park yourself.
Depending on the park you've chosen, and how outdoorsy you feel, you may be able to hike, glimpse steaming geysers, and take photos of wildlife.
If it's the right season, bring along your camping gear for a romantic getaway. Don't forget to bring cooking supplies and plenty of water.
4. Travel During the Off-Season
If you're keen to visit a dazzling city like New York or Italian villa in Europe, it's still possible to do so. Just travel during the off-season for more affordable rates and budget-friendly options.
Visiting Chicago during the off-season, for example, can mean cheap hotel rates and less crowded museums and other attractions. You may be surprised at the prices you can find.
If you can swing it, try traveling during the week, too. Sometimes accommodation prices can dip on a Tuesday or a Wednesday.
5. Do A Winery or Brewery Tour
If you live in an area known for its fine wines and craft beers, why not spend a weekend trying some of the best?
Some people assume that winery tours are expensive. While this may be the case in some areas, there are plenty of affordable tour options out there.
In many cases, you can spend a solid day sipping wine and eating cheese, and not spend more than $100 per person!
Tours are also ideal if you just have time for one day and/or night together. What's more, many tours include transportation in the total cost.
6. Take a Mini Road Trip
Road tripping can be incredibly memorable and romantic, especially if you're seeking a low-key, budget-friendly getaway. Simply pack some provisions, hop in the car, and away you go.
Explore some of those nearby little towns you've been dying to experience, or leave the GPS at home and just drive.
You can stay overnight at a campground if it's the right season, drop by an AirBnB, or linger at a bed and breakfast.
7. Book a Cruise
When it comes to romantic weekend ideas, cruises are always at the top of the list. But they are also affordable options for anyone seeking a romantic excursion of any kind.
Cruises come in all shapes and sizes. The good news is that most cruise prices are all-inclusive, meaning you've got accommodation, food, and experiences included.
If you're looking for a more extended romantic getaway, browse cruises for an affordable option. You may even be able to snag a 7-day cruise for as low as $499!
8. Try a Spa Weekend
Treat you and your loved one to some spa indulgence. A spa weekend can be relatively easy on the wallet, especially if you sign up for couple's massages or treatments, which are often discounted.
You may even be able to experience spa treatment as part of a weekend hotel or resort package. This is quite common and often fairly affordable, given that packages are often for a weekend or single overnight stay.
Check out deals and coupons for affordable local spa treatments if you prefer to stay in town. You may be surprised at the promotions and discounts you find!
Or stay at the Old Orchard Inn for a weekend and indulge in their spa offerings.
Romantic Weekend Ideas
It is definitely possible to plan a romantic weekend getaway that is easy on the wallet.
Depending on the season and your own interests, consider visiting a nearby national park or taking a mini road trip. Indulge in a spa weekend, book an affordable cruise, or seek out the nearest waterfront.
Don't underestimate sites like AirBnB and Groupon for helping you find affordable weekend travel solutions.
Planning your next romantic getaway? Check out our other posts on affordable travel and vacations for any thrifty couple.
Anything to Add? Leave a Comment!