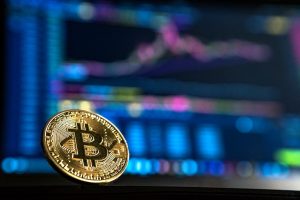 Small-sample polls have indicated that between 5 and 14 percent of Americans currently own cryptocurrency.
But, these same polls also show that as many as 21 percent of US residents are considering trading in cryptocurrency in the future. After all, investing is a great way to make money from home and virtual currencies like Bitcoin are said to be the future.
If you're considering getting into the cryptocurrency business but aren't sure where to start, here are 10 great cryptocurrency trading tips.
1. Do Your Research
If cryptocurrency is a whole new world for you, you need to learn to walk before you can run.
That means starting with the basics, such as learning how to purchase and store cryptocurrency. Coinbase and Kucoin are beginner-friendly purchase sites that are easy to use if you're wondering where to trade cryptocurrency.
But, before you start trading, get to grips with basic cryptocurrency theory. That means familiarizing yourself with all the trading terms and understand spread and depth charts. And, always make a point of tracking cryptocurrency news every day.
Then, when you feel ready, a crypto trading bot can help you maximize your potential and put all your research to good use.
2. Only Invest What You Can Lose
The most important advice for any cryptocurrency trader is to never ever invest more than you can afford to lose.
Consider any money you've converted into cryptocurrency as lost forever. There are no guarantees when trading cryptocurrency. And, losses don't just come from market dips. Changes in government regulations, bugs and hackers can all result in watching your money disappear.
If you can't handle that worst-case scenario then it's time to reconsider your maximum investment amount.
3. Follow Bitcoin News
When it comes to cryptocurrency you have Bitcoin, and then you have altcoins, which are all other types of cryptocurrency, such as Ethereum and Litecoin.
Most altcoins are traded according to the current Bitcoin value. When Bitcoin goes up in value, altcoins tend to lose value. But, if Bitcoin prices dip, altcoin prices can suffer as people revert back to physical, or fiat, money.
The best times for altcoin growth are when Bitcoin value remains steady, or sees organic growth or decline.
4. Diversify
You wouldn't head to Vegas and put all your money on the black, and trading cryptocurrency is no different.
While your earning potential increases with the amount you invest in one type of coin, you also have more potential to lose. Divide and conquer to reap bigger benefits across the whole cryptocurrency market.
For example, Bitcoin might be the most famous cryptocurrency but between January 2016 and January 2018, its value increased by 34 times. Pretty good huh? Well, not when you consider than Corgicoin's value increased by 60,000 times during that same period.
5. Justify Every Trade
One of the key rules when it comes to learning how to trade crypto is to always have a clear strategy in mind.
Rely on your research to ensure that you justify every trade with sound analysis. As a beginner, you're a small fish in a big pond full of whales waiting for you to make a wrong move. For every gain, someone else loses, so don't trade if you're not convinced about your strategy.
6. Know When to Take Some Profit
When you start riding a profit wave, it can be too exhilarating to let go. But, no one ever lost money by cashing in on a little profit on the way.
For example, if a coin's value increases by 30 percent, consider taking some profit, even if your goal was a 40 or 50-percent increase.
Leave it too long and you run the risk of losing profit you had in the bag, or even turning that profit into a loss. Play it smart this way helps protect your original investment and keep a steady stream of profit coming in.
7. Consider the Bigger Picture
As learn how to trade cryptocurrency, you'll realize that some coins have more staying power than others.
Place these into medium or long-term holds and don't even consider panic-selling if their progress isn't linear.
BNB is a good example of a good long-hold coin. It may have dipped by 20 percent for a period, but its value increased by threefold soon after.
8. Set Stop Losses
For any coins that aren't in your medium or long-term holds, always set a point of acceptable loss. If their value starts to dip, this is when you sell to avoid more loss.
As well as helping to mitigate your losses, deciding on your point of acceptable loss means you now have a reference point to judge future trades.
9. Don't Believe the Hype
Everyone loves a freebie. But, be cautious of getting caught up in the hype of free 'advice' when it comes to cryptocurrency.
People will often pump up the value of a coin by praising it on social media. This results in mass FOMO and an increased interest in that coin, meaning the pumpers can dump it on eager buyers for a higher price.
Cryptocurrency is volatile, but a sudden increase in value often evens out. Non-organic pumps are often followed by dips so keep your FOMO in check and stay cautious.
10. Learn from Your Mistakes
As with anything in life, it's inevitable that you'll make mistakes when trading cryptocurrency.
But, don't let these losses discourage you. Evaluate the situation and try to understand what happened. Maybe you sold too early out of fear, or perhaps you held on too long riding that profit wave.
Wherever you went wrong, learning from your mistakes will make you a better cryptocurrency trader in the end.
Thrive in the Cryptocurrency Business
As these tips show, thriving in the cryptocurrency business takes a lot of research and careful planning.
But, if you're willing to take the risk, you could become the next cryptocurrency success story, or at least make a tidy profit in your spare time.
Of course, trading cryptocurrency is just one of many ways to make money. Check out my other blog posts for more thrifty business inspiration!