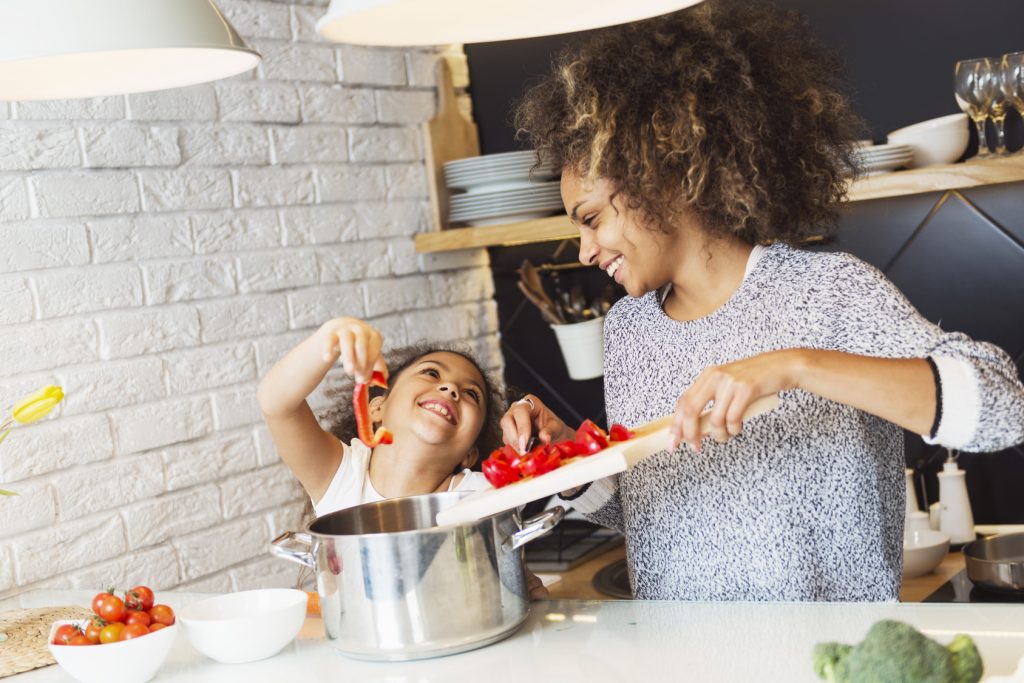 "What's for dinner?"
An eternal question with a fleeting answer.
After a full, busy schedule that leaves you exhausted at the end of the day, making one last decision like "what's for dinner" can be the straw that breaks the camel's back. And when you're hungry, the stakes are intensified.
Often we find ourselves stuck in the same routine. Coming up with new recipes every day–even once a week–can be quite the strenuous task.
We're here to help! Take a look at the easy-to-make recipe ideas below for inspiration.
1. Scrambled, Please
Eggs aren't just for breakfast.
Their versatility makes them a perfect addition to any dish. Fried, poached, basted, boiled, baked–these little morsels are great in any preparation.
Eggs also make for a great base. They're the glue that holds it all together.
Start with some sauteed onions, mix in some seasoned meat or tofu, and then throw in some more vegetables or beans. Once all cooked, slather on some freshly cracked egg.
The eggs act as a carrier, coating the other ingredients and integrating their flavors. And if you wanna get a little fancy, toss the whole pan into the oven for a freshly baked frittata.
2. Roasty Toasty
Keen on the one-dish preparation recipes? Roasting will be right up your alley.
Roasting brings out the robust nuance of most vegetables. And for cooking, it's pretty much a set-it-and-forget-it type of deal.
Choose from hearty vegetables like Brussels sprouts, broccoli, carrots, and potatoes. Cut them into equal sizes, drizzle with olive oil and salt, and then roast away at a high temperature.
You can even add sausage right into the pan for some added protein!
3. Grilled to Perfection
Cooking isn't just for the kitchen!
Especially on hot evenings when you want to keep the house cool, grilling is a great option.
Kebabs are a fun way to put all your nutritious ingredients together and cook them all at once. Like in roasting, cut them into the same size chunks, then stick them on a skewer and cook in a well-heated grill.
Be sure to enjoy a nice, cold brew while you tend the grill.
4. Put It in a Crockpot
No time to cook after a busy day? Make your dinner before heading out for the day!
Crockpots are highly versatile tools in the kitchen. They make delicious meals with minimal effort. And such tender meat.
Take a look at our crockpot recipes for some tasty meal ideas.
5. Smokin' Hot!
Cooking outdoors isn't only for the grill. But you can still get that rich, smoky flavor. And even less effort on your part!
Smokers are the outdoor companion to the crockpot. Put in your meats and vegetables, set-it-and-forget-it style. Mix up the flavor by burning different woods–maple is great for a sweet note, while mesquite will give that rich, earthy tone.
Check out these electric smoker reviews to find the one that's right for you.
So, What's for Dinner Today?
If you're not salivating already, you will be once you prepare one of these tasty treats.
Try out something new for dinner tonight, you'll be surprised where your creativity takes you. If you need some more inspiration, check out more of our recipes.
And feel free to comment below with your own!
Anything to Add? Leave a Comment!