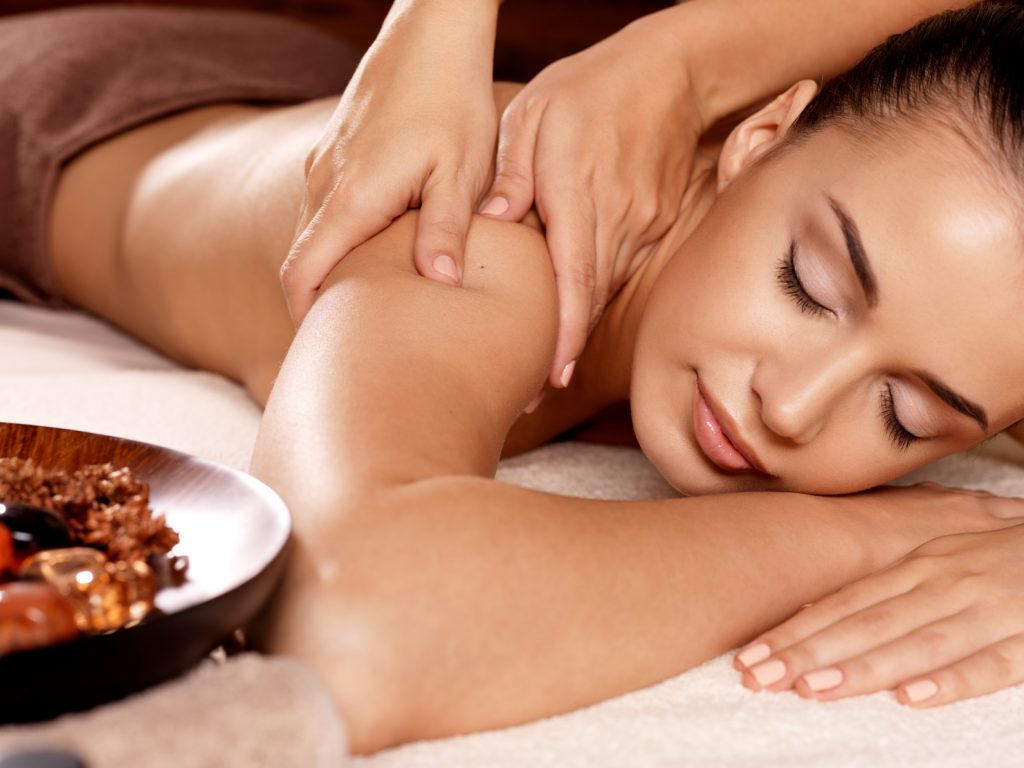 Who do you know that can't get on board with a massage for relaxation? Once your therapist warms up their lotion or oil, it's hello serendipity and goodbye to trouble.
Although a massage for relaxation will work wonders on your mind and soul, it can also heal your body.
If you're able to find two 30-minute stretches of time throughout your work week, you'd be making a very wise choice in the name of self-care.
Those massages will target your muscles, immune system, hormones, blood circulation, and so much more.
That's quite a bit for one hour a week! Let's take a closer look.
Forget Your Tension Headaches
Do you suffer from tension headaches? Do you feel them start at the back of your neck and travel to other areas of your head?
Tension headaches hinder blood flow to the brain. And, as you know, massages are likely to include your neck.
That gentle kneading will help return some of the blood flow to your brain.
Research indicates headache sufferers are likely to experience diminished pain after just one week of regular massage therapy.
Boost Your Immunity
A study completed by Cedars-Sinai Medical Center in Los Angeles demonstrated a Swedish massage's effect on inflammatory and autoimmune diseases.
After 45-minutes with a therapist, patients' immune systems were found to be functioning at higher levels.
Perhaps, in time, you can swap out one of those 30-minute massages for a 45-minute Swedish massage.
You'd simply be adding your immune system to the long list of systems in your body that are reaping the benefits of regular massage therapy.
Increase Your Flexibility With a Massage for Relaxation
If you're new to yoga and want aid in your flexibility, mix a massage for relaxation into your weekly routine.
Perhaps you're adding meditation into your morning activities. Mastering that lotus position is tough if you're not fully flexible yet. Regular massage therapy will help you get there.
Boost That Seratonin
You know how a good run can leave you feeling on top of the world? That serotonin boost is a blessing, a natural high provided by the body.
Well, you don't have to let that rush end with your workout. Studies continue to support the notion that two 30-minute massages per week increase serotonin levels by nearly 30%.
Lower Your Blood Pressure
Is your doctor showing increased concern for your blood pressure? In Korea, a study was carried out on patients who were about to enter cataract surgery.
Evidence found that every patient who received a hand massage prior to surgery went in with lower blood pressure.
What better way to start surgery? And why not take advantage of this perk in our every day lives, too?
Promote Better Sleep With a Massage for Relaxation
Relaxation seems to go hand in hand with sleep. That lovely serotonin also goes hand in hand with melatonin, the hormone that tells the brain it's time to slow down.
A massage for relaxation is so perfect and wholesome for the body that it manages to strike a perfect balance between serotonin to enliven us and melatonin to make us feel more relaxed.
Patients who experienced regular massages reported near-instantaneous improvements in their sleep patterns.
Rid Yourself of Typing Strain
Are you part of the legions of workers who spend their days in front of a computer screen? Perhaps you can schedule one of those bi-weekly massages after work.
As your massage therapist moves from your back to your neck, they're likely to make a stop at your arms, boosting circulation in that area and alleviating some of the strain your wrists are feeling.
Pick Your Fancy
You can spend these 30-45 minutes each week in any number of ways. A Swedish massage is sure to promote total body wellness with its gentle, long strokes.
A deep tissue massage will use slower, more forceful strokes to wash away some of those chronic aches and pains.
A sports massage will feel similar to a Swedish massage, with its primary goal to relieve and prevent sports-related injuries.
A prenatal massage can really make your pregnancy a far more enjoyable experience.
You don't have to suffer through all those lower back and muscle aches and pains.
Hopefully, taking time for a weekly prenatal massage during pregnancy will ingrain it enough into your weekly routine that you'll keep it up, even after your little one arrives.
A Massage for Relaxation Can Even Be Done At Home
Don't let the healing effects of a massage stop when you leave the spa.
You can learn to give yourself a massage for relaxation at home. Target areas include your hands and neck – two areas that work nonstop for us throughout the day.
Our feet and knees also do a lot of the work for those of us who don't get much of a chance to sit throughout the day.
If that's the case, you can certainly learn to massage your feet at home or immerse them in a healing foot soak.
Why not cap off your day with some time spent in a massage chair? We all love our shows, so why not heal the body at the same time?
An OSIM massage chair, for example, will work out those sore muscles right from the comfort of your own home.
Make An Appointment Today
Although a massage for relaxation may seem like an indulgence, it's so much more than that.
We probably don't consider yoga for back pain or meditation an indulgence, but all three of these activities have similar, positive effects on our bodies.
They promote relaxation, release stress, and boost our immune systems.
While we want to give all of ourselves to our families, our jobs, and our overall contributions to those around us, taking one short hour every week for a relaxing massage will only make us stronger.
Why not make an appointment today and commit to total body health and happiness? You and everyone around you will reap the rewards of these 30-minute moments of bliss.
Anything to Add? Leave a Comment!