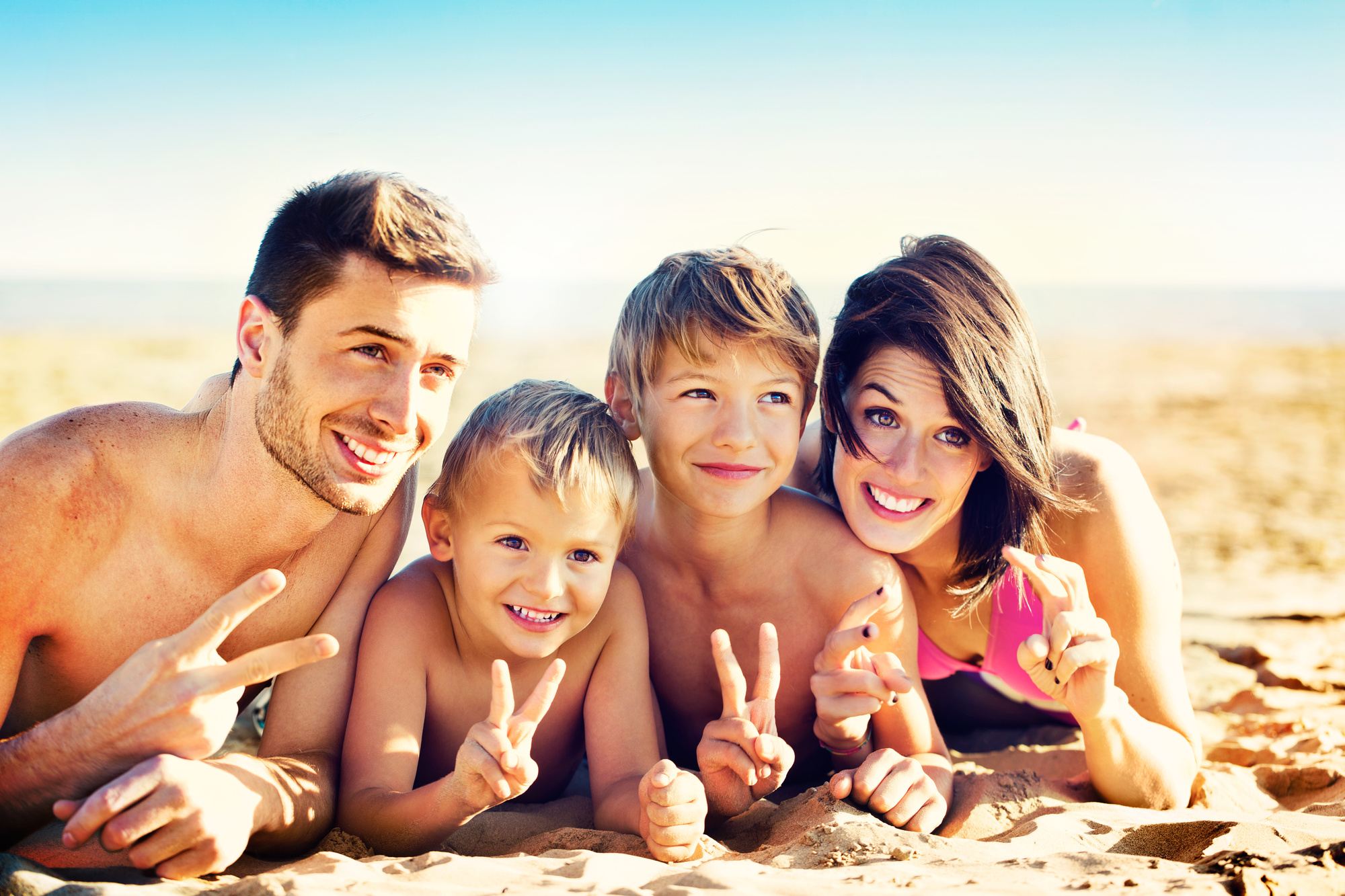 Traditional family photography is great, but sometimes, you want something a little more memorable. Looking for unique family photography ideas? Then you've come to the right place.
In this guide, we'll show you everything you need to know to get a family portrait that really shows personality. Whether it's funny, playful, silly, or something else, there are countless ideas that can help your family portrait give the feeling you want.
Keep reading to learn the top ideas for interesting family photography!
1. Use Triangles to Arrange People
Whether your family is large or small, triangles and diagonal lines are a great way to arrange everyone in a way that's interesting to the eye.
Arranging everyone in squares or rows looks too stiff and formal. For interesting family photography, you'll need a different technique. The triangle shape is great because it works for any size family.
This shape creates a feeling of closeness since it allows less space between people. Diagonal lines lead the eye from one place to the next, making these photos more visually pleasing for anyone who sees them.
Use height to help make those diagonal lines. Use props like chairs, or have some people sit, stand, or kneel, to create lines between different heights. This pose eliminates the stiff look of standing in rows.
Of course, if you have a large family, you almost need to arrange everyone in triangles. Standing side by side can make it impossible for everyone to fit in the picture!
2. Play With Foreground and Background
Use the setting of your family photography to give the feeling you want. Using depth of field adds creativity and artistry to an image.
Of course, you'll want a photo where everyone is sharp and focused. However, once you have that shot, try moving things around to give different effects.
Try putting different members of the family at different distances from the camera. This can highlight interesting family dynamics, or give every member their turn in the spotlight. Arrange for a contrast of poses or actions between the foreground and background for a fun, interesting picture.
3. Include Your Pets
What better way to get a great, fun, unexpected photo than to let the pets join in? Furry friends are notoriously bad at posing, which gives that much more potential for a fun, unexpected candid shot.
To get your best photos, shoot in an area that your pet is already familiar with, so they won't be quite so distracted. Or you can have a play session ahead of time, so they burn off all their excess energy before they need to pose for the camera. (This is great for small children too!)
Bring some treats for your pet to reward them for good behavior. This will make them look forward to future family photography sessions, too. Don't forget to be sure your pet is clean and groomed – you might want to bring some rags for last-minute cleaning before the photos.
4. Get Playful
Use interaction and playfulness in your photo shoot to get the best image. The candid shots from a play session can make some of the most memorable family portraits.
Choose a picturesque setting, so the background of the photo is beautiful. You might use a favorite park or another outdoor location, or even your own backyard. Pick an activity that the family likes to do together, to capture the memories for years to come.
Maybe your family is more low-key, so you might get a simple photo of everyone walking down a path or trail. Or maybe picnics, beach days, or even playing music together is more your style. No matter what you choose, just make sure it's genuine so it accurately represents your family dynamic.
The best part about these photoshoots is that they don't need to be posed or choreographed. Your photographer might give you some instructions on what to do, such as whether or not to look at the camera. However, from there, all you need to do is just be yourselves.
5. Use Props
Props are a great way to make family photography fun and creative.
Pick some props that represent your family. Letters are a great choice: you can use letters that spell out a word like "love" and have each family member hold one letter. Or, you can use letters that spell out your last name instead.
Seasonally-appropriate props are another great choice. In the fall, use props like pumpkins, colorful leaves, or a festive blanket. During the Christmas season, use mugs of hot cider or a sled.
The only rule with props is not to overdo it. Since multiple faces will be in the picture, lots of props can make things look busy. Just choose a couple of props so the picture doesn't become distracting.
6. Consider the Time of Day
If you can't decide on where to shoot your photos, you can at least decide on when. Different times of day offer different kinds of lighting, which can give your photos all kinds of different effects.
One of the best times of day for photography is what's known as the "golden hour." The first or last hour of sunlight makes for beautiful family photos with warm, soft light that's flattering for everyone.
Many photographers find this kind of light much easier to work with. A great way to harness the magic of the golden hour is to use backlighting, or stand with the sun to your backs. This can make a beautiful contrast between the people and the background.
7. Focus on Notable Events
If there's a notable event in the family, like a graduation or a pregnancy, you'll definitely want to memorialize the event with your family photography. Check out this post to learn more about the reasons to invest in maternity photos.
What Will You Do With Your Family Photography?
There are so many ways to take amazing family portraits. Try different ideas to capture different aspects of your unique family.
For more ways to keep your family having fun, check out these tips for getting your kids to stay active.
Anything to Add? Leave a Comment!