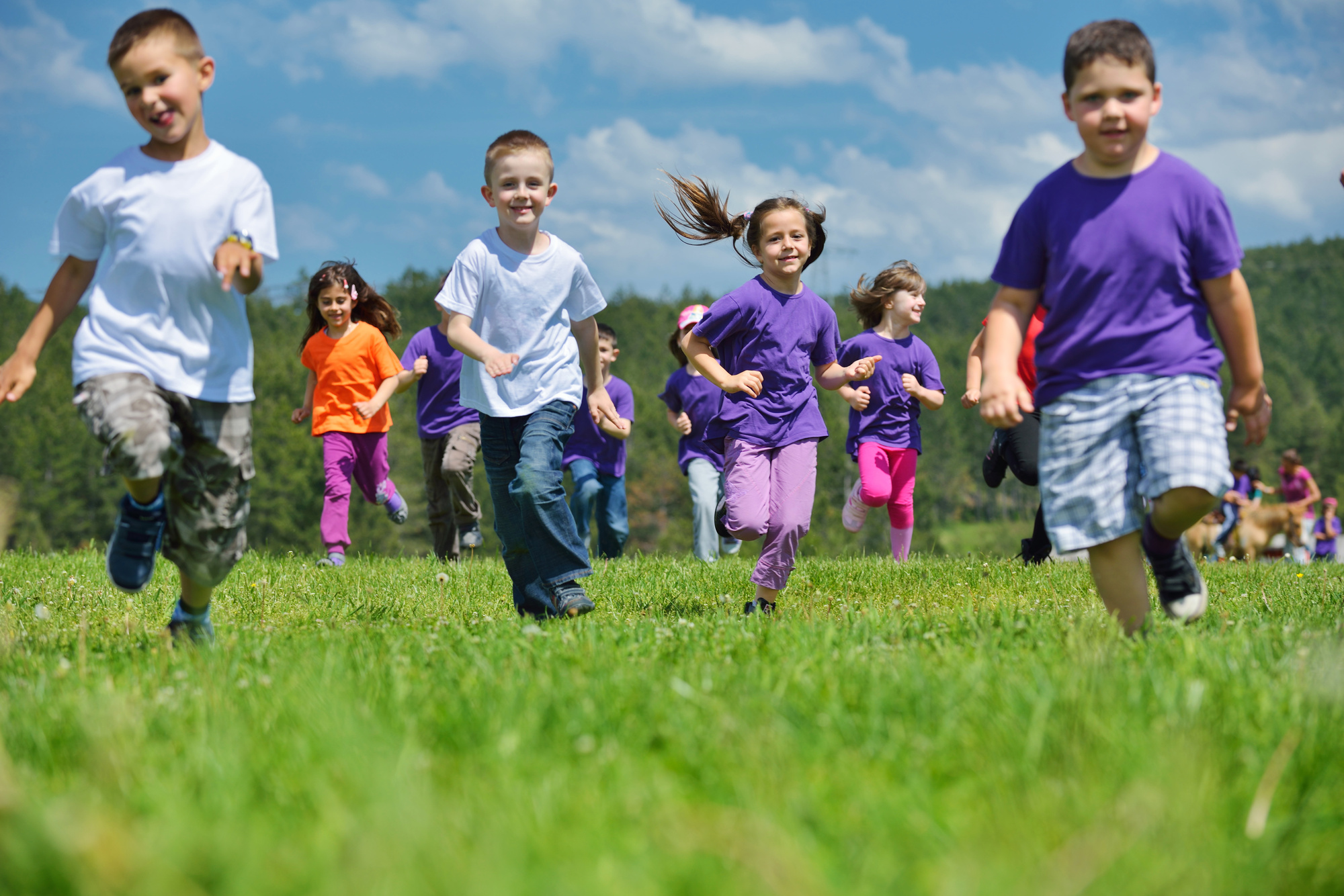 How much physical activity do your children get?
Nowadays, children are more interested in the screens on their iPads than the outdoors. This means that parents have to take a greater role to encourage children to be active.
But helping kids to be active doesn't have to include expensive vacations abroad to do adventure activities. You don't have to pay the costly membership fees of sports clubs to get your children fit and healthy.
Instead, there are many inexpensive ways of getting your kids to be active.
Physical activity is not only fun but it's an important part of a healthy and happy life. According to the Centers for Disease Control and Prevention (CDC), children should have at least one hour of physical activity every day.
Keep reading for our 10 ways to get your kids to be active without breaking the bank.
1. Walking
What is more simple and pleasant than a walk?
Many people choose to drive when they could just walk. Getting your children to be active involves thinking differently.
Walk to Pukekohe High School. Walk to the local park. Walk to the cinema to see a movie.
You can also get chores done at the same time. Maybe you can suggest your children take the dog for a walk or deliver a letter to the postbox.
2. Hiking
Do you live in a location surrounded by hills or mountains and lakes or rivers?
If walking to places isn't enough physical activity for your kids, you could get your kids to try hiking instead. This can be a great way to spend time together as a family. At the end of the hike, reward yourself and the kids with a picnic in the park.
3. Hide and Seek
Is there any children's game as timeless as hide and seek. Every generation of children has enjoyed playing the classic game. Your kids won't even think of the physical activity when they're distracted by the seeking and hiding.
The best thing about hide and seek is that it involves being active and resting. With all this activity, rest is always good for kids.
4. Gardening
Anyone who has spent a couple of hours in the garden will know how hard work gardening is. Don't slave away in the garden pulling up weeds while your kids stay inside playing on iPads.
Getting kids to help out is a great way to be active. Kids could also find that they enjoy planting beautiful and colorful flowers and digging up weeds to throw away.
5. Scavenger Hunt
Creating a scavenger hunt for kids is a great way to get them moving.
All you have to do is to think of some things to hide for the kids to find. It could be a lamppost, a gate or a park bench. Spread the hunt out around the neighborhood to get the kids walking even more.
6. Skipping and Jumping Rope
Remember the days when kids used to spend hours and hours on the streets with a jumping rope?
Buying a jump rope is only a few dollars. But it can bring endless fun and activity for kids. Another great thing about jump ropes is that they can be played alone and in groups.
7. Playing in the Yard with Sprinklers
Sunshine and warm weather always goes well with physical activity. There's nothing more fun when you're a kid than playing in the sprinklers in the yard on the summer day.
If it's a hot day, get your kids to put on their bathing suits and turn on the sprinkler. Jumping and playing in the water will keep them healthy and happy. It also means that the grass gets a water too.
8. Riding a Bike
There a few joys like riding a bike. While learning to ride a bike as a kid can be difficult at first, once you get the hang of it, you never forget how to ride.
Encourage your kids to get out on their bikes. While racing around the park is a lot of fun, it's important they always keep safety in mind too.
Make sure they know the rules of the road. Don't forget to remind them to put on a helmet.
9. Washing the Family Car
Have you ever looked out the window of your house and seen the family car covered in leaves and dirt?
Cleaning the car is a chore that requires as much energy as it does soap and water. Ask your kids to give the car a wash. All that scrubbing and rinsing is a great way to be active.
They might ask you what's in it for them. If exercise isn't enough of an answer, promise a reward, such as a trip to the movies.
10. Playing Sports with Friends
You don't have to join a club or a team to play sports. Your kids can start straight away with the rest of the kids in the neighborhood.
You can play baseball or basketball in teams. Or just play kickball or soccer in the park. Being outside with friends and playing sport is a great way for your kids to be active.
Getting Your Kids to Be Active
Physical activity is an important part of having a fun, healthy and happy childhood.
But with so many other distractions, your kids need you to encourage them to go outdoors and have fun. There are so many ways to be active that your kids have no excuses.
While exercise is always great, don't forget to remind your kids to stay safe and drink plenty of water.
Check out our blog for more about happy and healthy lifestyles.
Anything to Add? Leave a Comment!