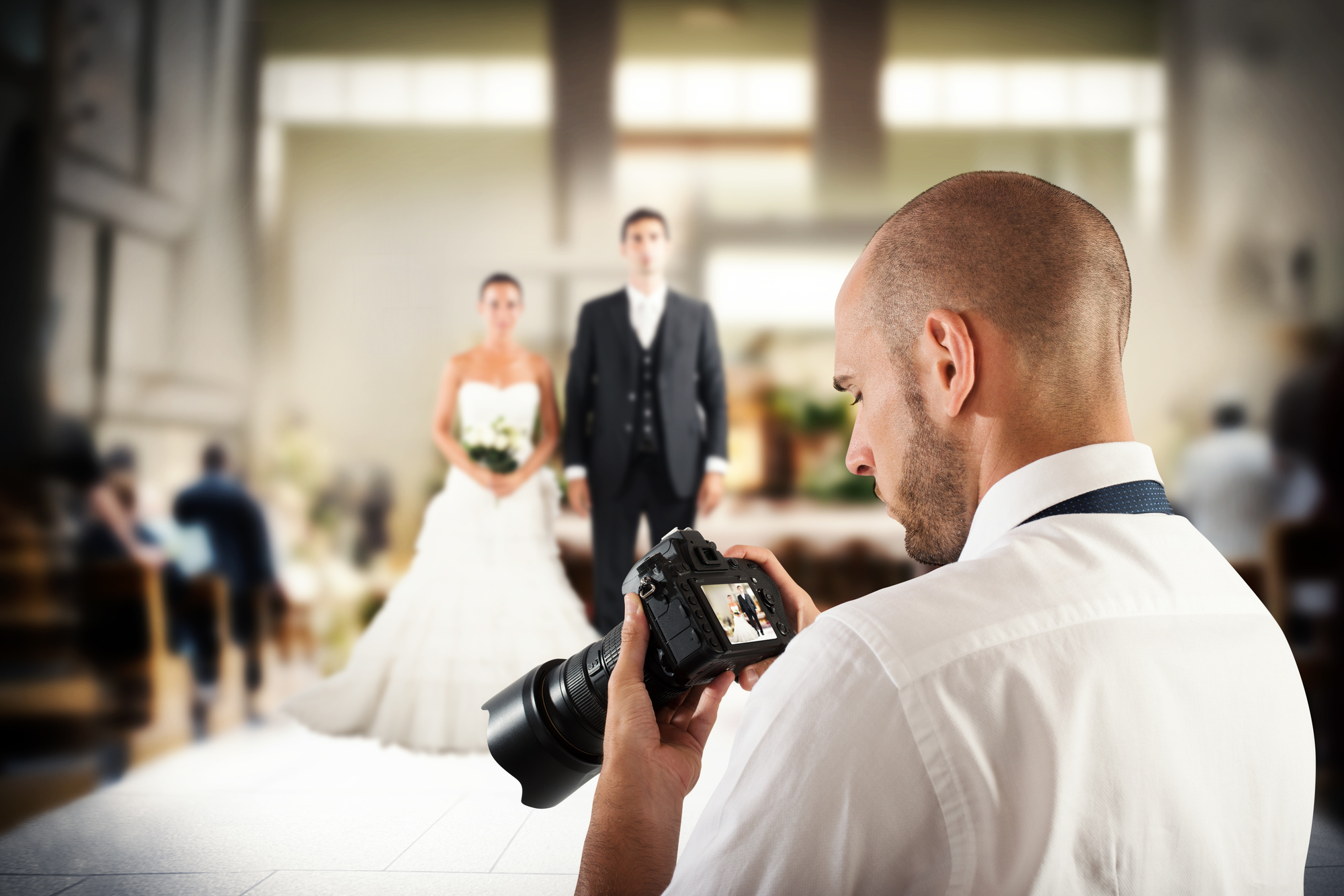 Getting married? Thinking about hiring a wedding photographer to get professional-quality pictures you can thumb through years down the line?
The one obstacle that prevents couples from hiring a photographer is the expensive fee they demand. What's worse is that this fee continues to rise as time passes on.
As a matter of fact, the average cost of a wedding continues to increase each year. In 2016, the average wedding cost shot up to $35,329. A large portion of this goes to food catering, the wedding dress, and the photographer's fee.
The good thing is you can reduce the cost for a photographer, saving that cash for something else like your honeymoon! To start, you should book a photographer ahead of time.
Book a Wedding Photographer Early
One good tactic to reduce the costs of a photographer is to book early. By doing so, you'll have a monopoly on the schedule.The more you wait, the higher the demand becomes and photographers will charge a higher fee if their schedule gets too tight.
Most photographers will also give a discount as long as you can pay some kind of down payment. This discount seems small at first.
However, you'll see how vital the discount becomes when you consider how you can use the savings to avail other photography features or to pay other wedding expenses.
How early should you book a wedding photographer?
Book as early as six to nine months ahead. If your wedding is in January, for example, book the photographer in July.
Limit the Coverage
Some people can afford a photographer for 10 hours. This often covers everything, from the preparation in the hotel to the wedding ceremony and then the reception dinner at night.
Do you need that much coverage?
If you don't, discuss with your partner which part of your wedding you'll need a photographer. Friends could take pictures of the reception but you might want a professional to take photos of the ceremony. Maybe you prefer it the other way around.
Limiting the amount of time you need a photographer will cut down the costs by a big margin. They often charge by the hour and according to the features you request. Take advantage of this and hire a wedding photographer only for a short period.
List People in Your Budget
When budgeting a wedding, you need to start with the costs for the legal procedures first. Got all that done? Work on your budget for the reception, gowns, suits, and floral arrangements.
Once you finish up listing the essentials, you'll have a better idea how much money you can allocate for the photographers.
The next step is to look for photographers that fit the finalized budget. It's always a good idea to start locally before broadening your options to photographers out of town. Local photographers won't charge for their travel fees and accommodation, meaning you get to save cash on that front.
From that point, it's a matter of looking at their work and seeing which wedding photographer gives you more bang for your buck. They may all cost relatively the same but some might offer better options or more experience and skill in the field.
Ask for Referral Discounts
If a friend or relative referred a photographer, make it a point to ask for referral discounts.
Some photographers will knock off $100 to $200 thanks to a referral. Make it a point to tell them who referred them to you and, if possible, refer the photographer to another couple getting married soon.
This referral system guarantees the photographers that they stay in business. Giving a discount is their way of thanking you and your friends for helping them stay afloat and build their brand.
Reduce the Extended Features
You also want to reconsider getting features like Same Day Edit (SDE) videos. An SDE is a video made using footage taken previously in the day. These videos often play during the evening reception dinner as a way to celebrate the event while the guests are still present.
They're getting more popular nowadays, especially with social media platforms giving people the opportunity to share content in an instant. As a matter of fact, videos are so popular that over 500 million people watch videos on Facebook per day.
However, SDE videos are expensive. There's a lot of effort put into these projects, hence the high fee. If you're on a tight budget, you may need to remove it from your photographer's to-do list.
While SDE's are the most popular, there are other extra features you can eliminate to reduce the costs. Some of these include:
Group photos for each table
Getting both monochrome and color photos
Photography with special effects
HD video coverage
Printed photos
The last bit is one of the most important to consider. If you want to cut down the costs by a significant margin, keep things digital.
Staying Digital
Printed photographers aren't as popular as they once were. Many film printing shops closed down in the past ten years and even Kodak stopped releasing their brand of cameras in 2012. You'll only find a few shops that print traditional film.
This means hiring a photographer and asking for printed pictures is going to cost you a hefty amount of money. You can cut down your costs by keeping things digital. Let them send the photographs and videos through the Internet or on a memory card.
If you want printed photos, print them on your own when your budget lightens up. You can also invest instead in turning photos into paintings. You can check here for more info on how this works.
Discover More Tips Today!
With these tips, you can still get a great wedding photographer while saving money for other expenses. Don't wait further and book a photographer today.
But a photographer is only the beginning.
If you're looking for more tips to save cash and still have a memorable wedding, visit us today! We can show you how to find the right theme or help you decide if you want an extravagant destination wedding.
Anything to Add? Leave a Comment!