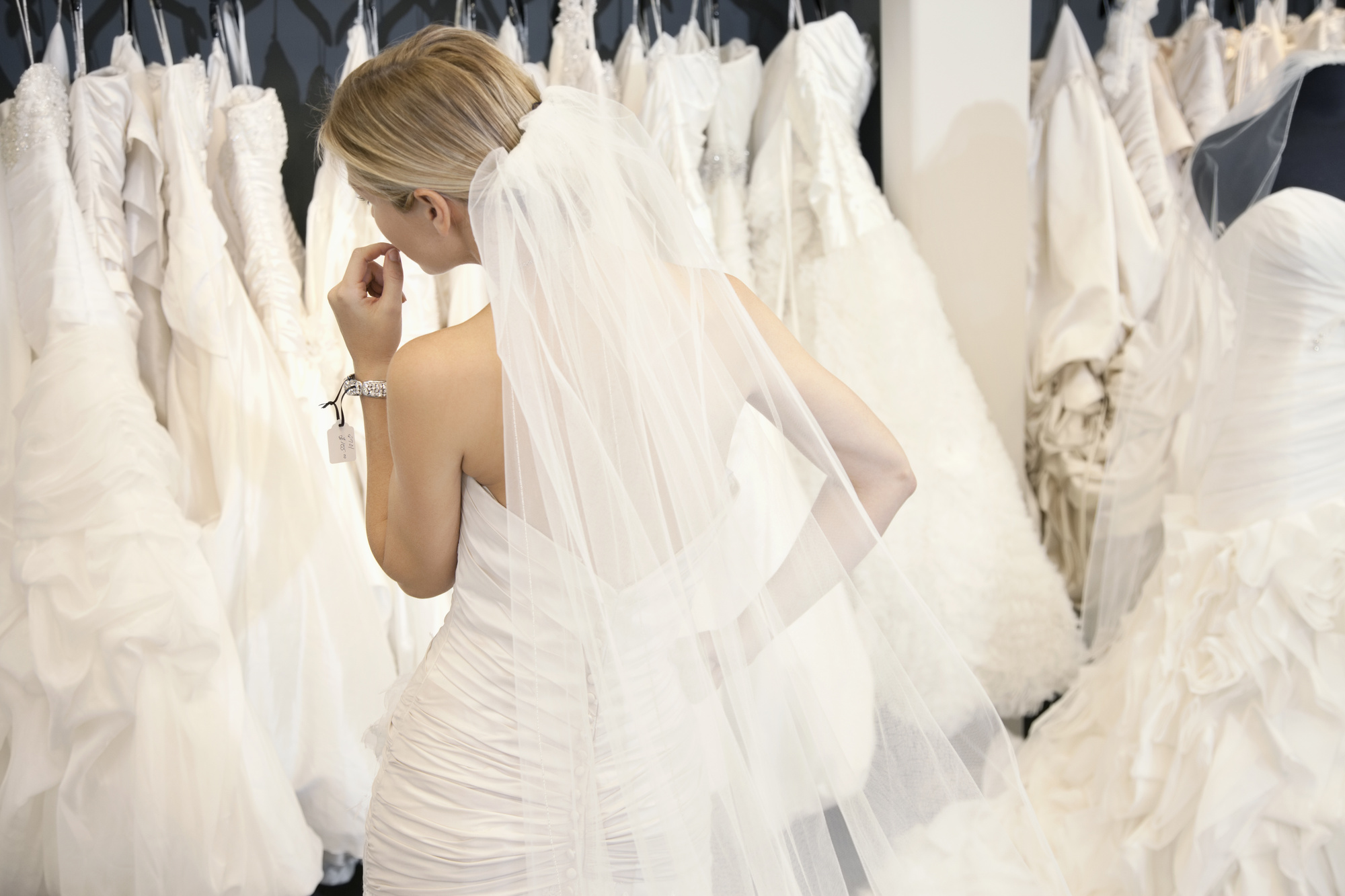 Once the question is popped and you have a sparkling engagement ring on your finger, the fun of planning a wedding begins.
But while many brides dream of their wedding day and the dress that they'll wear, finding that dress for real can be a challenge.
Luckily, with a little planning and consideration, you can make finding your dream wedding dress a breeze.
Keep reading to a few easy tips for finding and buying the perfect dress for your big day.
Find Your Perfect Shape
With so many different dress options out there, it can be easy to get overwhelmed when shopping for your dream wedding dress.
Starting the process by narrowing down your options to only the shapes that you like will help.
You don't necessarily need to limit your search to a single shape. After all, each dress will fit differently, and you may find that you like several different dresses in several different shapes.
But most brides will find that they do not like certain shapes. For instance, if you can't imagine walking down the aisle in a dress that is as wide as you are tall, you may be able to rule out ballgowns.
By narrowing down the shapes that you like and those that you don't, you'll be able to give your attendants at bridal stores a better idea of what you're looking for. In turn, they'll be able to pull dresses that fit your style better, to help you find your dream wedding dress.
Set a Budget
There are gorgeous bridal gowns out there for every budget. Even high-end designers like Morilee Madeline Gardner offers gowns for every brides' budget.
But to avoid trying on dresses and then being disappointed when you fall in love with one and can't afford it, it's best to set your budget from the start and then stick to it.
If you start shopping and have trouble finding a dress within your budget, consider whether you could make some extra money before the big day to make up the difference.
If you do decide to go above your budget, just make sure that you don't go so far beyond it that you leave yourself and your new spouse in debt as a result.
Choose the Right Color
While it may seem odd to freshly engaged brides-to-be that you need to consider what color you want for your bridal gown, it's actually an important detail to think about before you start shopping.
While white may seem like the obvious answer, the reality is that "white" can mean many different things.
Bridal gowns come in so many different shades of white and ivory that the options can seem endless. To help narrow it down, you need to make a few key decisions.
First, decide whether you want bright white. While some brides want to stick to tradition and choose white, it can be an unflattering color for some skin tones.
If you decide to stray from bright white, you should then think about what shades of off-white will complement your skin tone. For instance, if you have fair skin, bright white may make you look washed out, while ivory with yellow-tones will make you glow.
If you aren't tied to tradition, you could also opt for a dress in a shade other than white.
While studies show that 93 percent of brides choose a white or off-white shade, an increasing number of brides are opting for non-traditional hues, like red, pink, or black.
Imagine Your Dream Wedding
When you're in a bridal store trying on beautiful gown after beautiful gown, it can be easy to fall in love with all of them.
To make it easier to narrow your options, try to picture your wedding day.
Think about how you want to look when you walk down the aisle. Will you be floating down the walkway of a massive church in a gown that rivals the setting's beauty? Or will you be barefoot in the sand in the glow of a beach sunset?
Picturing your big day will help make it easier to decide what your dream wedding dress looks like.
Consider the Details
Besides choosing the color and shape of your dream wedding dress, you'll also need to think about what kinds of details you like.
For instance, you could choose all-over lace or a few lacy details, a touch of bling or a dress that's covered in glitter.
Knowing which details your dream dress must-have can help rule out some dresses, and make it easier for attendants at bridal stores to help you find your dream wedding dress.
Know Your Setting
Just as picturing your big day can help you figure out what your dream dress will look like, considering the setting of your wedding can help ensure that you choose a dress that is both beautiful and functional.
For instance, a long-sleeved, heavy gown may leave you miserable if your dream wedding is an outdoor event on a hot summer day.
If you're dreaming of a beach wedding, consider whether a long, full ballgown will get in your way or pick up sand during your walk down the aisle.
If you're traveling for a destination wedding, you'll need a dress that you can pack easily, or else make arrangements to have it professionally delivered or steamed and prepped when it arrives at your destination.
Choosing Your Dream Wedding Dress
Finding and buying your dream wedding dress doesn't have to be a challenge.
By setting and sticking to a budget, considering your options and what you like before you shop, and keeping your big day in mind while trying on gowns, you can find the perfect dress.
Regardless of what you choose and how much you spend, a wedding dress is a big purchase. To help make it a little easier for you and your future spouse's finances, check out these DIY tricks for living frugally.
Start following them now, and you may be surprised at just how much you can save on everyday expenses, giving you more to spend on your dream wedding or your dream honeymoon!
Anything to Add? Leave a Comment!