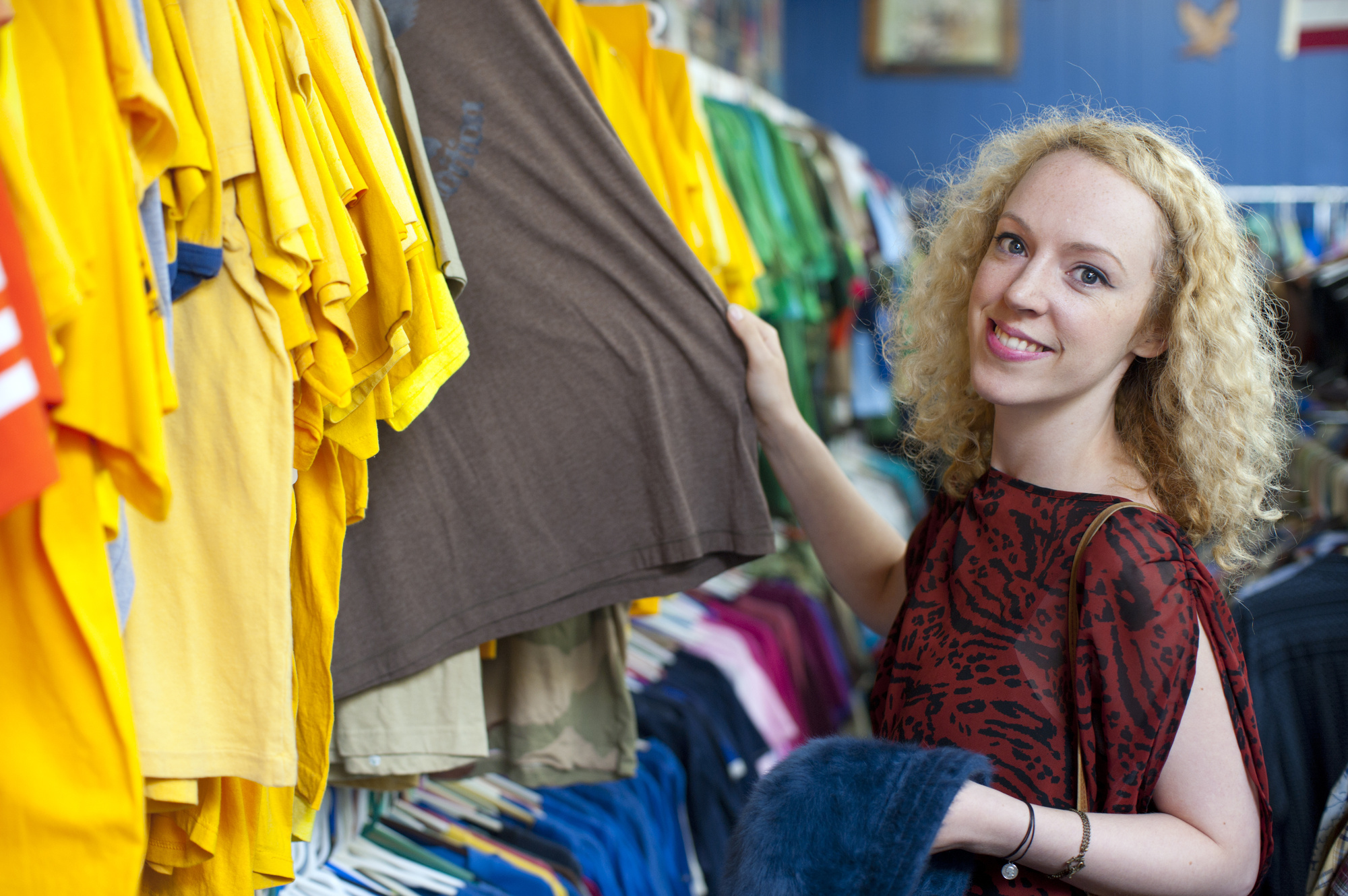 Thrift shopping isn't just for hipster college students and extreme penny pinchers. Getting clothes and accessories from thrift stores can be a fun scavenger hunt that will save you a significant amount of money.
But not all thrift store clothes are going to be gems or ones that are going to save you much in the long run. There are certain items, however, that are almost guaranteed to save you money in both the short and the long term.
Keep reading to learn about the 5 types of clothing that you should look out for when you're thrifting if you're looking to save money and look stylish.
1. Brand Name Clothes
High end and brand name clothes are usually quite expensive if you buy them new. Thrift shopping for brand name clothes can save you hundreds of dollars if you can find the brands you're looking for.
Certain brands are quite trendy nowadays, like Ralph Lauren and Adidas for example. However, brand new clothes from these brands can start at $50 for a t-shirt or even hundreds of dollars for sweaters and jackets. You just can't justify those prices if you're on a budget.
These same brands can be found in thrift stores for a fraction of the price. Usually, t-shirts can be as little as a few dollars and even jackets can cost less than 20.
Looking for and buying brand name clothes while thrift shopping can save you hundreds of dollars while still giving you the high-quality and trendy brands you want.
2. Jewelry and Accessories
What outfit is complete without some jewelry or an accessory like a watch or a hat? But nice accessories, especially jewelry, are expensive.
Thrifting for jewelry and accessories is a great way to elevate your style while staying on a budget. While the jewels and metals might not be super high quality, it is often hard to differentiate. That means you can stock up on cheap jewelry and accessories without anyone really knowing that they came from a thrift shop.
Thrift shops usually have huge stocks of jewelry, which gives you access to a wide variety of styles and products. The jewelry at thrift stores is also exceptionally low priced because of the high stock they have.
You can find necklaces, bracelets, watches, vintage pins, brooches, hats, rings, and more all at one location. Take your time sorting through the large selection to find pieces that really stand out and that can add an element of style to any outfit.
3. Men's and Women's Clothes
A mistake a lot of beginner thrifters make is only looking in either the men's or the women's section. Women tend to avoid the men's section and men definitely steer clear of the women's section.
But the fact is, each section has certain gems that would be missed if you didn't look in both places.
The men's section is usually home to many interesting graphic t-shirts, sweaters, and athletic wear. The women's section, on the other hand, is usually much larger than the men's section, which might give you a wider variety. It is also home to what's seen as "women's only" clothing items like skirts, dresses, and more form-fitting and feminine t-shirts.
Check out this website to learn more about women's t-shirts and clothing items.
4. High-Quality Fabrics and Materials
Besides brand names, another thing you can save big on by thrift shopping is clothes made of certain expensive materials. Real leather, cotton, denim, wool, and linen are all durable and high-quality fabrics that can be expensive if you buy them new.
Getting thrifted items made of these materials will save you a lot of money while also giving you items that will last. Buying cheap, thrifted clothes made of cheaper material might be good in the moment, but chances are those clothes won't last very long.
You're better off buying clothes from thrift stores that are made of good quality materials. You'll save money on the price of the item and you'll save by getting a product that will last a long time instead of needing to be replaced soon after it's purchased.
5. Shop Seasonally
This tip is true for both thrift shopping and "regular" retail shopping. You'll usually get great deals and discounts on seasonal items at the end of that season.
For example, the end of summer would be a good time to go shopping for shorts, t-shirts, and swimwear. The end of winter will be the perfect time to look for thick winter sweaters, winter boots, and jackets.
If you think you get great seasonal deals at retail stores, then you'll be amazed at the types of deals you'll get at thrift stores. You'll be getting huge discounts on already discounted items. You'll be paying a fraction of what you would at a retail store and getting even more of a break because of the seasonal discounts.
A word of caution on this tip: the end of a season usually will bring a lot of people looking for seasonal deals. You want to get out to the thrift stores sooner rather than later to avoid everything being cleared out by other thrift shoppers.
Thrift Shopping Can Save You Money
Living on a budget doesn't mean that you can't have great style. Thrift shopping means that high-quality and brand name clothes can be yours for a fraction of the retail price.
Thrift shopping isn't always easy. You'll probably have to go to a few different thrift shops many different times in order to find some things that are name brand, high-quality, and your style. It can take some dedication, but getting high quality and stylish clothes for a low cost is definitely worth it.
Check out our blog to find more tips on frugal living. You can also find lists of helpful deals, freebies, giveaways, and coupons on our website.
Anything to Add? Leave a Comment!