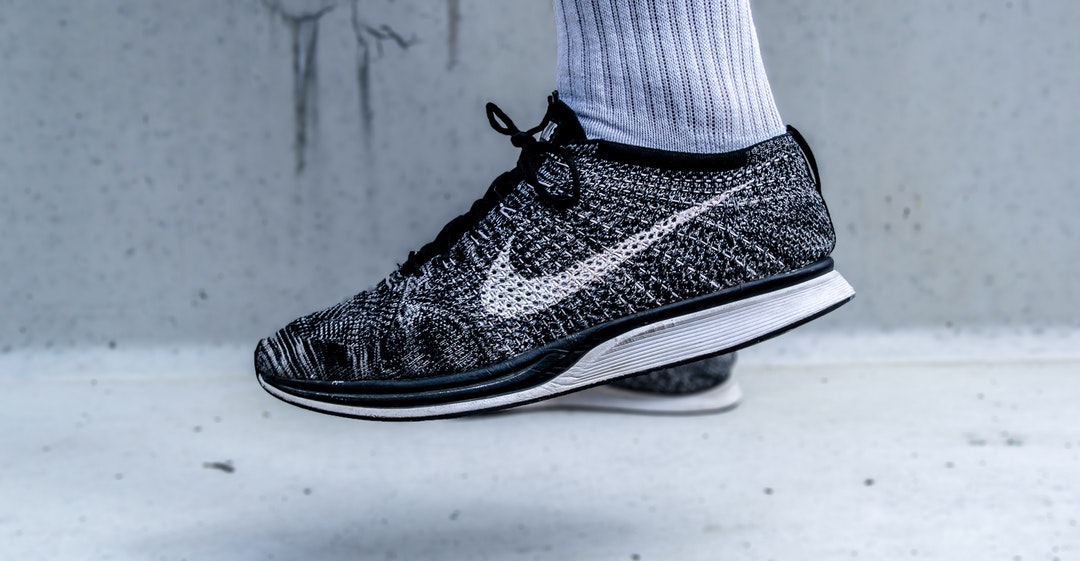 Comfortability doesn't always have to come at a high price. Looking for comfortable shoes that don't break the bank? It might not be the easiest task, but we're here to help.
Having a good pair of comfortable shoes does more for your body than just a nice cushion on your feet. Wearing comfortable shoes keeps other parts of your body from having to overcompensate, which is good for overall health. So spending a little more money is definitely worth it.
But you don't need to empty your entire wallet to find the best comfort. If you've been searching for the most comfortable shoes for women, then look no further. We've put together a list of the top 10 most comfortable women's shoes.
Keep reading to learn more.
1. Fila Women's Kimber Slip Resistant Shoes
A simple pair of flats can go a long way. They're perfect for a quick slip on when running late to work. Or, pair them with jeans and a tee for a more casual look. 
Flats are pretty versatile. But they're sometimes uncomfortable. So for a good pair of comfortable flats, check out the Fila Women's Kimber Slip Resistant flats.
These flats are great on the job shoes as they provide a slip-resistant sole. And they are filled with plenty of cushion on the inside so your feet will be happy even at the end of a long day. All of these qualities are awesome, but what's the best thing about them?
The price. These flats are available for only $34!
2. Anne Klein AK Sport Women's Petra Suede Loafer Flat 
If loafers are more your style, then you'll want to check out Anne Klein's AK Sport Women's Petra Suede Loafer flats. For only $62 on Amazon, you get an amazingly comfortable shoe. These shoes are embedded with iFlex technology for added support and comfort.
They're black suede with a fashionable silver buckle on top. Purchasing these Anne Klein loafer flats means saying goodbye to compromise. You get comfort, function, and style all in one shoe! 
3. Ecco Women's Soft 5 Mary Jane 
The Ecco Women's Soft 5 Mary Jane shoe is one of the most comfortable shoes for women. These slip-on shoes have a velcro strap on top and small holes throughout the sides for easy breathing. They're super lightweight so you'll forget you're even wearing them.
You can get them on Amazon for $59. And with all the extra support, comfort, and breathability, these Ecco shoes are worth the buy!
4. Clarks Women's Kinzie Light Skimmer
For a cute slip-on flat that offers a cushioned OrthoLite footbed and great arch support, look into Clarks Women's Kinzie Light Skimmer flats. They're made with leather, suede, or a leather combo. These shoes are super stylish with a cute black buckle on top and textile lining.
For $37 you'll be styling comfortably. 
And with all the added support, they're great for flat feet. Learn more on what shoes are best for flat feet! 
5. Crocs Unisex Bistro Pro Clog
Crocs are a great shoe for working in hospitals, kitchens, and more. But they're also good for everyday wear. And the Bistro Pro Clog Crocs are a comfortable option that can be worn by both men and women. 
For late night cooking at home, throw these shoes on for optimal comfort rather than standing on a hard tile surface. You can purchase these Crocs online on places like Amazon for just $24!
6. Converse Chuck Taylor All Star Low II Sneaker
Converse isn't usually known to be one of the most comfortable shoe brands. But that's all about to change.
Take everything you believe about converse sneakers and toss it out the window, except for how fashionable they are of course! Still stylish, the Converse Chuck Taylor All Star Low II Sneakers have taken comfort to a whole new level. They're made with much more cushioning than the average converse.
And they have an elastic tongue and better floor gripping soles. They're a great pair of shoes for a long work day or an enjoyable day out on the town. Pick them up on Amazon starting at only $19!
7. Ugg Sammy Sneaker
These vibrant knit flats are cool, stylish, and have a super chill vibe. Made by Ugg, the Sammy Sneakers aren't a furry boot, but they are just as cozy. You can find yourself a pair for around $45 on sale. 
The knitted material is great for a day at the beach or a day at the grocery store. And they're available in a variety of colors.
8. Allbird's Merino Wool Sneakers
Do you wish it were socially acceptable to hang out in public wearing your slippers all day? Well, now it can be. The Allbird's Merino Wool Sneakers look like sneakers but feel like your favorite pair of slippers. 
For $95 you can get a slipper and sneaker all in one. The outsole is designed with an "S-Curve" that helps support your weight in a more natural way. And the wool keeps your feet comfy and warm. 
9. Nike Free RN Trainer
When traveling or needing to pack a pair of sneakers in your bag for any reason, you'll want to choose the Nike Free RN Trainer. They're super light and easy to carry along with you. You can find them on sale for as low as $67.
They're cushioned on the inside and even have a cushioned tongue and collar. The colors are endless, so you'll have no problem choosing the right style for you.
10. OluKai's Crisscrossed Leather Pair
If you thought that there was no way a cute pair of sandals would be on our list of the most comfortable shoes, prepare to be amazed! The OluKai's Crisscrossed Leather Pair of Sandals is all you need on your vacation to the tropics or day out on the town. They're made with a footbed that contorts to your foot's shape.
So the more you wear them, the more comfortable that they become. They come in plenty of color options so there's something for everyone. And you can grab yourself a pair for $90.
The Most Comfortable Shoes For Women Don't Have to Cost You an Arm & a Leg
Some of the most comfortable shoes for women come at an affordable price. So don't become discouraged when looking for the right pair of comfy shoes for you. Whether you need a cute pair of flats or an all-day sneaker, there's an option for you. 
Keep this guide in mind when shopping around. And for more great ways on how to budget your money, check out our blog on the top 5 reasons to use an expense tracker. Click here to learn more.