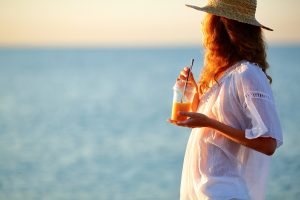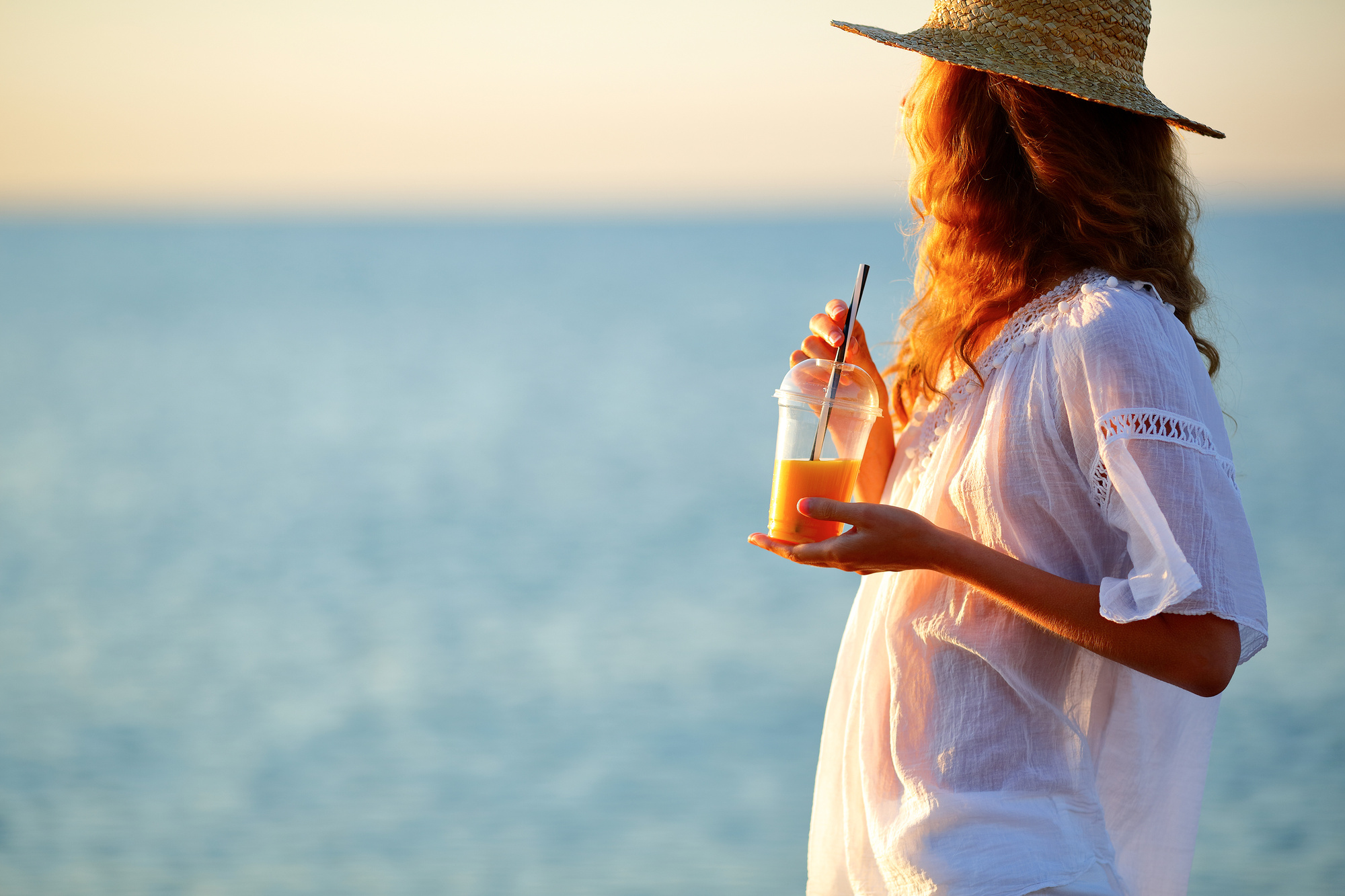 The summer is in full swing–which means it's time to get creative with your outfits.
Instead of hiding under layers of coats, jackets, and scarves, you now have a little more freedom to wear different things.
A tunic is one of the most versatile items of clothing you can have. If you've had one in the back of your wardrobe for a while, now's the time to start wearing it.
You can dress up tunic outfits in lots of different ways. In this post, we'll give you our top tips on how to wear a tunic with style.
How to Wear Tunic Outfits for Any Occasion
Whether you want a casual beach outfit, something formal for the office, or a classy ensemble for a night out, you can put one together with these tunic fashion ideas.
1. Pair Them with Skinny Jeans
Tunics are long, flowing and sometimes baggy. Since they hang loosely, they usually don't create a defined shape for the upper body.
In order to make a flattering outfit, you need to balance things out by wearing something more fitted on your lower half. Skinny jeans are perfect for that.
For a summer outfit, try dark blue skinny jeans with a white cotton tunic. This creates a casual, breezy look.
If you prefer, you can achieve the same look with leggings, jeggings, or even tights. If you opt for opaque tights, just make sure your tunic is long enough to cover you when you're sitting down. Otherwise, you could have an embarrassing wardrobe malfunction!
When the weather is too cold for these choices, you can add a coat and ankle boots. The combination of boots and skinny jeans will make your legs look longer, too.
2. Choose the Right Shoes
You can wear lots of different types of shoes with tunics. However, the best ones are small and flat, so as not to overpower the whole outfit.
Tunics are generally casual, so the shoes you wear with them should be, too. Sandals, ballet flats, and pumps all work well. You can even wear flip-flops with a tunic.
In the winter, suede or leather boots will make a great addition to your look, balancing it out while keeping your feet warm.
3. Dress for Your Shape
Not all fashion tunics are the same. Some are long and flowing, while others are fitted and more restrictive. The type that looks best on you will depend on your body shape.
If you have a small waist with wide hips and thighs, consider something with an A-line shape instead of a tunic that just hangs straight. This will accentuate your curves while creating balance to complement them. Tunics with slits on the side also look great on people with this body shape.
If you want to hide your tummy but show off your legs, choose a tunic that is loosely fitted, but not too baggy. A V-neck will draw attention away from the stomach, too.
For petite women, tunics can be tricky. Wearing one that's too long will make you look shorter than you are, so tunics that fall to the hip are best.
4. Accessorize
Accessories can make or break an outfit.
Adding some to your tunic top outfits can dress them up, changing them from casual outfits to formal workwear or from day looks to nighttime ones.
Since tunics are long, some of your accessories should be, too. Try throwing a long necklace over the top. Instead of a simple chain, choose something that makes a statement. Large pendants and costume jewelry work great.
If you don't have anything, don't worry. If you like arts and crafts, you could try your hand at making your own necklace. That would make your outfit truly special.
Belts are perfect with tunics, too. If you want to bring them in at the waist and accentuate your body shape a little more, add a waist belt. Whether you prefer a large belt that covers your entire waist or something small and subtle, this will add something interesting to your look.
Some bangles or a chunky watch will also look great. If you're not sure what type of bag to wear with your tunic, a small, over-the-shoulder bag or a clutch will work best.
5. Add Layers
Tunics aren't just for summer. They work all year round. When it's cold, you can add some layers to them for the perfect winter outfit.
Since they hang low, it's a good idea to pair them with something that falls at the waist, such as a leather biker jacket or a denim jacket. This will create an interesting, layered look. If you choose a long, flowing coat, you run the risk of looking frumpy.
A short-sleeved cardigan or a shrug will look good, too.
6. Wear Them with Shorts
Wearing a tunic doesn't mean you have to cover your legs completely. You can wear them with shorts, too!
This combination is a great way to show off your shapely legs in the summer.
If you do, the golden rule is that your shorts should be longer than the hem of your tunic. Otherwise, it won't look like you're wearing any at all. You can go for short shorts, Bermuda shorts, or even capris.
Skirts, on the other hand, are a fashion no-no. If you're considering a tunic with a skirt, simply go for a tunic dress instead.
7. Think About Fabric and Color Combinations
No matter what you wear with your tunic, it won't work if the color combination isn't right. If you choose something that clashes, it will throw everything off. That's why you need to select your outfit carefully.
Find out which colors go together and which ones don't. That way, you can select items that complement each other. You can also mix and match different prints, as long as you do it carefully.
The same goes for fabrics. Play around with different combinations and find what works for you.
Tunics for Thrifty Mommas
Of course, tunic outfits are also perfect for expectant (or current) mothers.
Tunics make great maternity wear due to their loose fit and unrestrictive design. They hang loosey over your belly, so you can feel comfortable while looking fabulous.
For more Thrifty Momma tips, read our post on how to save money on maternity clothes.