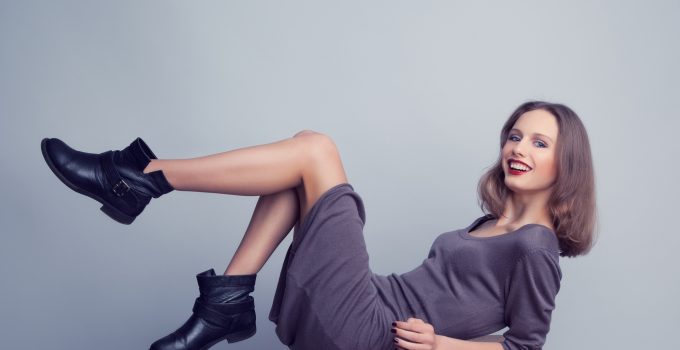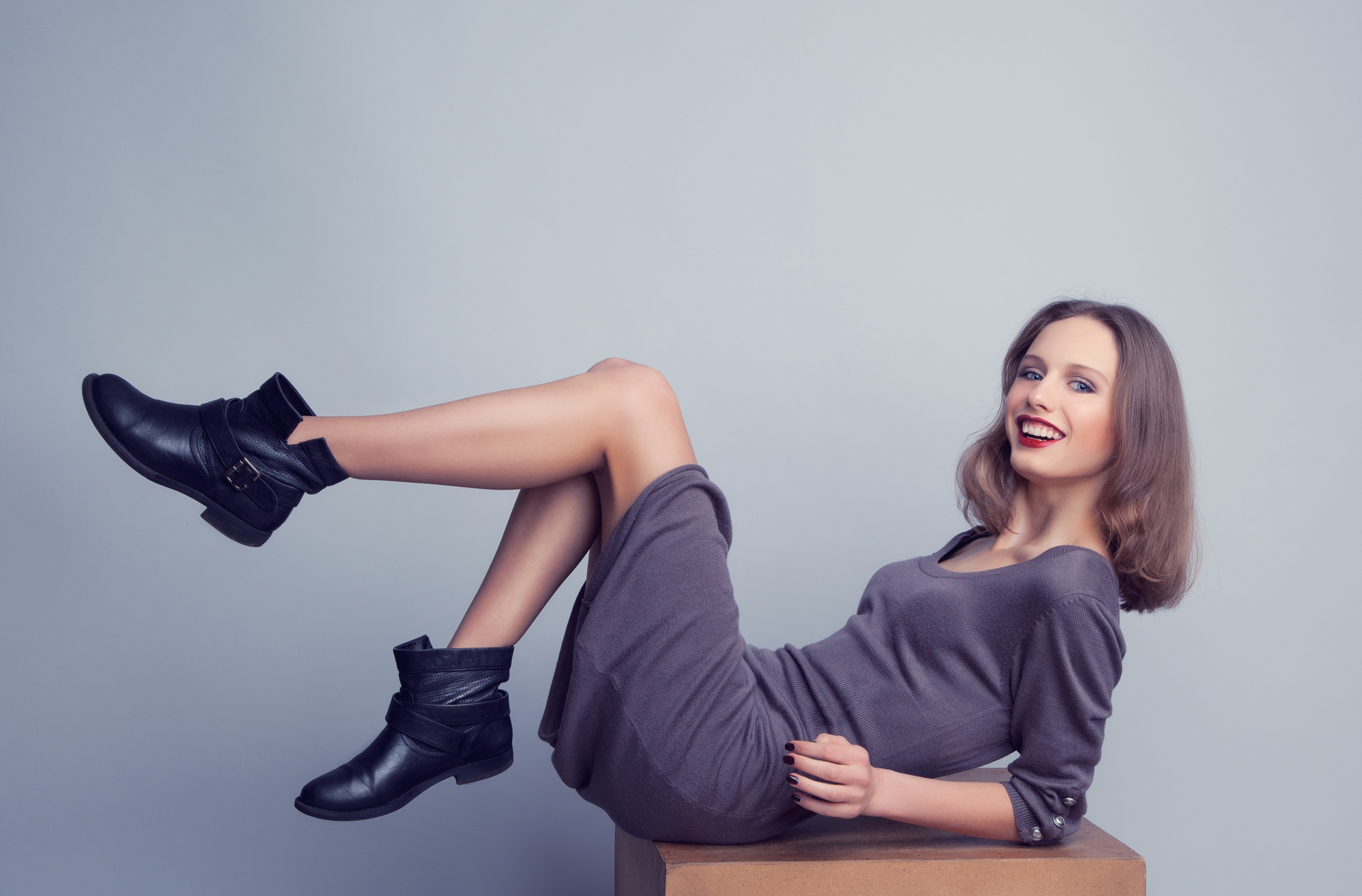 Do you love to wear dresses? Is summer your season because you get to show off your favorite ones?
Dresses are so much more fun and flirty than jeans or pants. Plus they are more versatile. You can dress them up for work or a night out on the town. Or you can dress them down for a more casual look. Regardless of what you do, you'll feel sleek and pretty in your cute dress.
The average temperature in winter across the United States is 33.2 degrees Fahrenheit. This excludes the warmest (Hawaii 67.4 degrees) and coolest (Alaska 2.6 degrees) areas of the country.
Regardless, 33.2 degrees doesn't exactly sound like dress weather, does it? But even if you live in an area that is a bit warmer than average, it still sounds a bit cold for bare arms and legs.
The bare arms you can take care of by buying winter dresses with long sleeves. That still leaves your chilly, bare legs to deal with.
Here are several great ideas for awesome winter dresses. Plus a few ideas for how to wear your summer dresses in winter.
Sweater Dresses
No discussion of winter dresses would be complete without the classic sweater dress.
The thick material is comfy and will keep you toasty warm. Most are designed to hug your curves, creating a flattering fit for almost any body type. Show off those curves and heat things up this winter!
Be sure to watch the length. Particularly if you're on the shorter side, you don't want to wear one too long. You could end up looking like a walking burrito! Not exactly the look you were going for.
Another tip for petite ladies- choose sweater dresses in neutral colors. They help you appear taller. Plus, they are easy to coordinate with other clothing and accessories to complete your look.
Long Sleeve Dresses
Long sleeve dresses are a fabulous option for keeping warm this winter. You can find a variety of flattering styles that keep you snug up top.
Unlike with sweater dresses, shorter ladies should go long with this type of dress. Choose a long sleeve maxi dress for extra warmth. Add a cute moto jacket and heeled boots. Voila! Now you appear taller and won't freeze when you step outside.
If you're on the taller end of the spectrum try a long sleeve midi dress. These are a great not-too-short not-too-long option. The perfect length will be a hair past your knees, but not any longer than mid-calf.
Again, ankle boots work great to keep your feet warm. You can choose a pair with or without heels as you prefer. Add a chic jacket and colorful scarf and your ensemble is complete!
Learn to Layer
Layering is truly the secret to wearing winter dresses.
If you know how to layer your clothes well you can even wear summer dresses in winter. Using your clothes all year round is a great way to save money! That's what we're all about here at Thrifty Momma Ramblings.
Wear leggings, tights, or even jeans under your dress to keep your legs warm. If you live in a frigid area of the country, invest in a few pairs of lined leggings. These will keep your legs nice and warm without adding bulk to your outfit.
Here's a tip. Bright printed leggings really pop with a neutral colored dress. Add a coordinating jacket and you're nice and toasty in your cute little dress!
Remember that your shoes can help keep you warm as well. On days that aren't too cold you can pair knee high boots with a long sleeve dress. Add a scarf for contrast and you're good to go!
With a cute short dress, you can go thigh high with your boots. They cover you up almost like pants. For extra warmth, add a pair of tights.
If you're not a fan of tights or leggings, never fear, socks are here! A colorful pair of high socks peeking out of the top of your boots adds the perfect complement to your outfit. With the added bonus of keeping your tootsies snug as a bug in a rug.
For those super chilly days keep piling on the layers. Go for a dress over a long sleeve shirt plus knee-high socks and boots over leggings. Top it off with a warm jacket and a belt to keep a slim look.
You can even use summer dresses with short or no sleeves in a winter ensemble. To keep warm, add a cardigan or cute jacket over the top. Or layer a long sleeve shirt under your dress. Add a belt to smooth the bulk and you've turned your summer dresses into winter ones!
You can even use the shirt under your dress trick with strapless dresses! Add some tights or leggings and top it off with a coordinating scarf.
For summer dresses with collars, a cute look is to add a fitted sweater. Then pop the collar out for a snappy, fresh look. Cute flats with tights complete the look.
Shop for Winter Dresses
Cute summer dresses are always in style and easy to find. But where do you go for some snazzy winter ones?
You can find gorgeous selections of winter dresses online. For a great website to start with click here! You'll find adorable long sleeve dresses, midis, and maxis. Plus a cute selection of dresses perfect for layering.
We promise you'll love them all. You'll just have trouble deciding which ones to add to your collection.
Wrapping Things Up
You don't have to stick to jeans all winter. Don't be afraid to get creative and try some new looks this season. You might find it surprising what you discover looks amazing on you!
For more great tips about fashion check out the fashion section of our blog here. We've got tips for everything from warm fitness wear to the perfect prom dress. And the best part is we help you stay stylish on a budget!