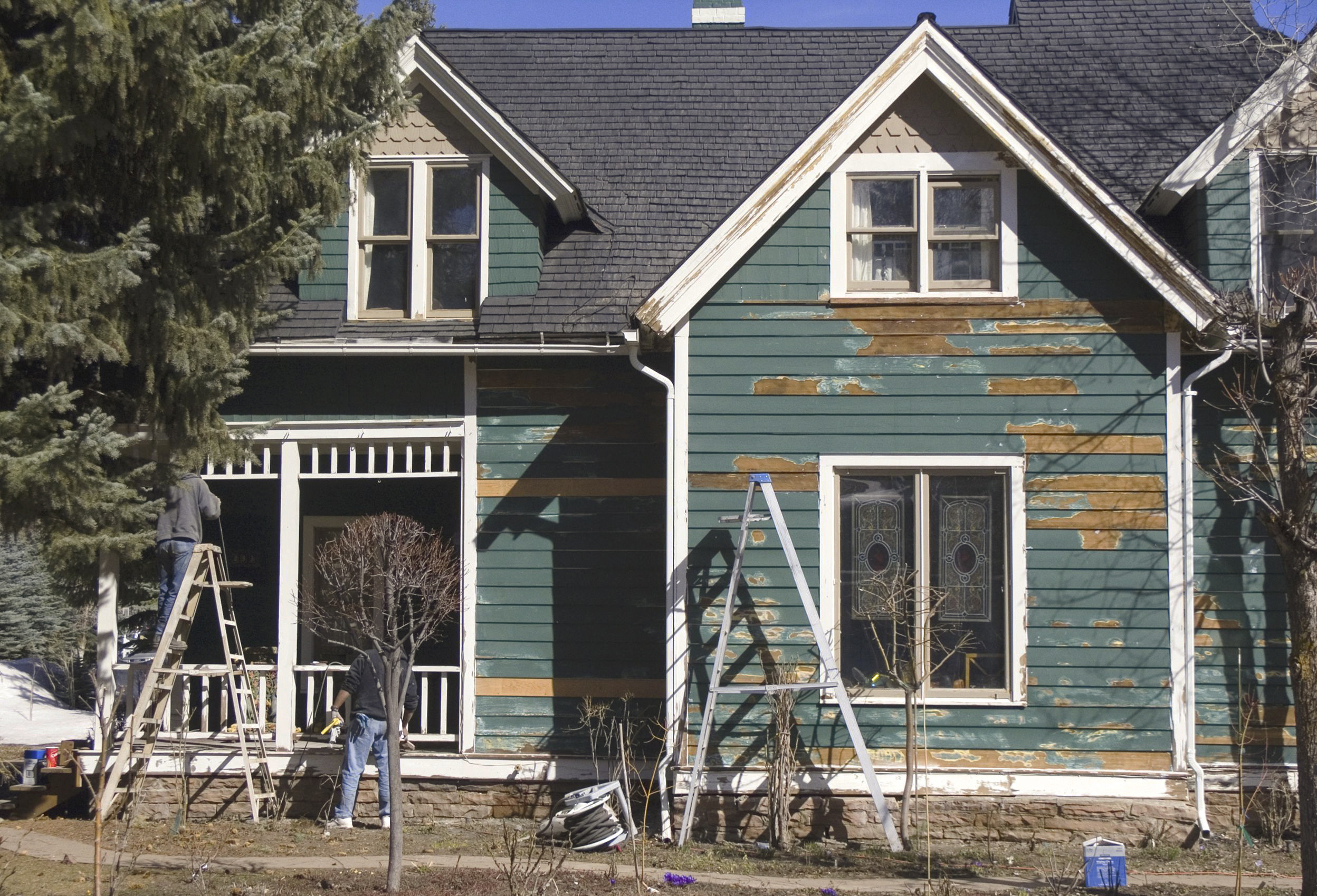 If you're currently considering exterior renovations, it's likely that you are envisioning dollar signs disappearing right before your very eyes.
It's true that renovations can cost large chunks of money. This can make the entire process more stressful and difficult than anyone wants it to be. But it's nice to redesign your home, and sometimes renovations are impossible to ignore, especially when disaster strikes.
With a little bit of extra help, however, those costs can be minimized.
Continue reading to learn more.
1. Plan Ahead To Keep Labor Costs Low
Being able to give your contractor a detailed idea of what exterior renovations you want to have done will go a long way in keeping costs much lower. The work will go faster and easier, making it a better job for everyone involved.
Plus, if you leave certain things for the renovators to figure out, it may end up costing you more as their idea of what is an acceptable cost may be very different from your own.
Exterior renovation services, such as Ross Services, want to do their very best for you. So make sure to be ready with a game plan to make the entire process cheaper and less stressful for everyone.
2. Avoid Purchasing Customized Items
It is much more affordable to buy items such as windows or paneling off the shelf of your local materials store than to dole out extra cash for something made to order. Although that customized triangular window might look really nice in your foyer, it also will cost you a lot more money than a normal rectangular window. Both for the window itself, and to get that oddly-shaped window installed.
Stick to the basics, and your costs will be much lower.
If you have your heart set on getting some customizations, you should keep them to a minimum in order to keep expenses as low as possible.
3. Gather the Needed Materials Yourself
Getting the materials for your exterior renovations is a necessary part of the entire project. However, getting them delivered right to your door is a luxury that will add a lot of expense to the overall budget.
Instead of ordering for the materials to be delivered, go and pick them up yourself to save extra money. This way you can ensure that the materials are exactly what you want for your project and that you're getting the best price at the same time.
Just remember to bring these materials to the renovation site before the contractors get there. Otherwise, you might just be paying them to stand around waiting!
4. Explore Other Ways to Bring in Natural Light
Big open windows are quite beautiful, but they aren't the only way to get natural light into places like your chic kitchen or your comfy living room. There are other options that won't require you to cut out a hole into the side of your home.
An item called a "light tube", for instance, is installed between the rafters of your roof and will help bring in natural sunlight into your home. And, it's much cheaper than installing a whole new window.
Also, you won't have new windows to wash during your regular cleaning routine. Less cleaning for similar results sounds like big savings in my book!
5. Spend a Little Now to Save Big Later
In order to save money during a such a large project like exterior renovations, you need to find all of the little ways where spending more now will actually save you money in the long run.
Let's look at the siding on your home for a good example. You can save money buying just plain siding, but if you spend a little extra on the pre-painted and pre-primed version, you'll actually save time and money.
That extra sturdy siding won't need re-painting nearly as often as the plain siding, which ultimately saves you money. Try to find situations like this one in order to maximize your savings.
6. Try Demolishing on Your Own
It's not recommended that you demolish interior walls without experience or knowledge, due to all of the potential electrical wiring or plumbing you could damage. However, for exterior renovations, you don't have to worry quite as much.
Decks, especially, are quite easy for homeowners to demolish on their own without the need to hire a demolition team. Putting in some hard labor yourself will save you a lot of money.
Plus, it could be a new way to work out a little bit of stress at the same time.
7. Visit a Building-Supply Auction
Auction houses are like little treasure boxes that most people ignore. If you want to save extra money on your exterior renovations, you can't ignore auctions any longer.
There are a lot of unused building materials just waiting for a new home. Things like lumber or siding, even sets of windows or deck furniture could be available in one of these auctions.
Don't let the savings available at an auction pass you by. Find out where the nearest auction is, and give it a try.
8. Start Your Renovation During Contractor Downtime
Exterior renovations services have their own busy schedules to contend with when they pick up new projects. When they're at their busiest, that is also when they are at their most costly.
If at all possible, wait until your contract has slower business before beginning your own renovations. Often a contractor will offer a small discount if you hire them during these slow times.
The busiest times for renovations are generally around the warmest summer months or around August or September when kids are beginning school again. Try to plan your renovation around these times in order to save the most money and hopefully get a discount at the same time.
Exterior Renovations Don't Have to Empty Your Bank Account
While it's true that your renovations will still cost you a bit, with the help of these tips, that sum of money can be significantly reduced. It's all about getting the most bang for your buck.
This way, you can enjoy the perks of a newly renovated home, without the stresses of having spent a bit too much money in the process.
Do you have your own method for saving money on renovations? Contact me and share your wisdom!
Anything to Add? Leave a Comment!