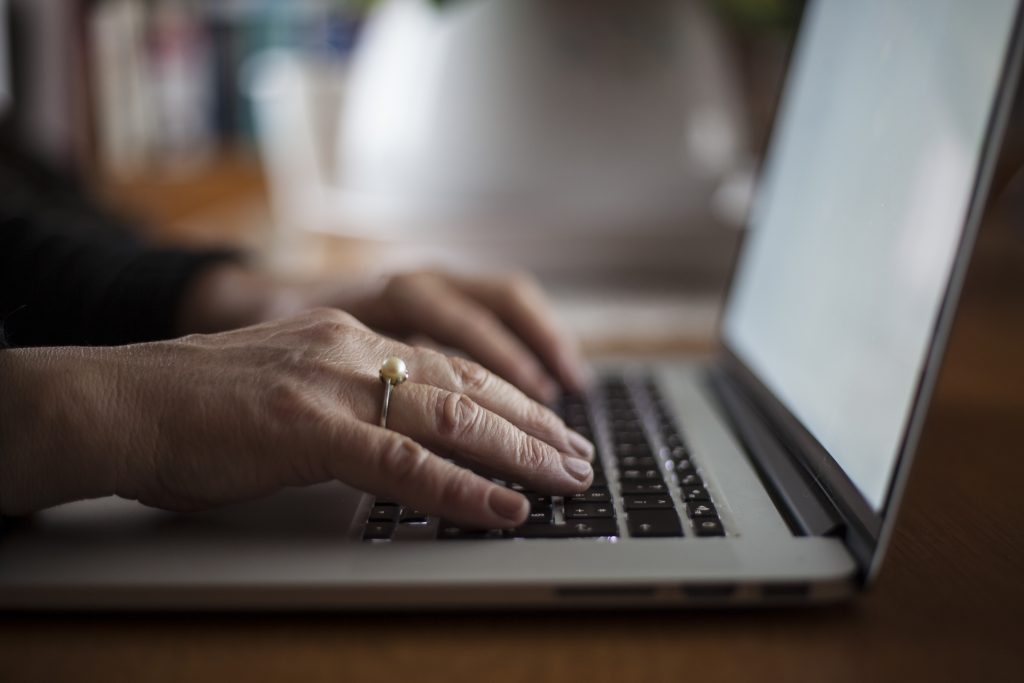 Almost 4 million Americans now work from home, and the number continues to grow. This growing number includes transcription jobs from home.
If you're an excellent typist with a desire to work from the comfort of home, you might consider joining the ranks of transcriptionists. This job requires some specific skills and knowledge to get started, but it's simpler than you might think.
What's Involved in Transcription Jobs?
A transcription job involves listening to and typing out audio recordings or live events. The process involves interpreting and editing to make the transcription easier to read and understand.
The job requires certain equipment to get started. You'll need a computer with a word-processor. You'll also want headphones to make it easier to hear and interpret the audio.
You'll also need audio software to download the necessary files. While it's not required, a foot pedal proves helpful to change the speed of the audio. This equipment makes it easier to complete the transcription with less trouble.
Types of Transcribing Jobs
Transcription jobs prove necessary for every industry. This means there's plenty of opportunities. This also means there are different types of transcription jobs available.
Transcriptionists can expect an average salary of $30,675. The full amount depends on the industry and type of transcription job you choose.
General Transcription
General transcription encompasses most types of transcribing jobs. You're completing services from any type of audio. This includes
Lectures
Interviews
Workshops
Webinars
Conference calls
Dictation
Any audio recording that needs a typed transcription falls under general transcription. General transcription also includes data entry jobs, where you add data to company databases.
Legal Transcription
Legal transcriptionists deal with the legal profession. This involves knowledge of legal terms and procedures. Most companies hiring legal transcription services require someone with experience in this field.
Financial Transcription
Financial transcriptionists need knowledge of specific industries. They also need an understanding of financial reports and terminology. If you choose this transcription niche, you should choose an industry you have experience with.
Captioning
Captioning involves transcribing videos, webinars, and lectures. You offer captions for people that can't hear the audio. This means you're required to transcribe background and other sounds too.
Real-Time Transcription
Some transcription involves live audio. This means you can't slow down the audio and need the ability to keep up. This means you need more than an adequate typing speed. This includes options such as court reporting.
Medical Transcription
Medical transcription requires specialized training and certification to complete. This involves a certification program or Associate's degree. 
A medical transcriptionist deals with physician and hospital dictation. You interpret these recordings to add notes to patient records.
Finding Transcription Jobs from Home
It's important to watch out for scams when seeking a transcription job from home. Many scams exist, and you need to look for legitimate transcription options such as transcription services online.
Many places look for someone with experience in an office setting, but this isn't always a requirement. For medical or real-time transcription you will need specialized training and certification. Other transcription options will sometimes hire new transcriptionists though.
How to Get Started with Work from Home Transcription
Most places will require you to pass a typing test for speed and accuracy. Most look for at least 60 words per minute with minimal mistakes.
If you're just getting started with transcription work, you might consider a basic data-entry job. This option won't pay as much as other transcription jobs, but this will help you gain experience. 
If you start with data-entry options, you're also more susceptible to scams. This makes it more important to check the company you plan to work with. For instance, if they insist you pay for a certification program to work for them, this gives an indication a scam's involved.
Skills Needed for Transcription Jobs
Along with typing skills, you need organization, proofreading, and editing skills to complete your work. It's a good idea to find programs that will help you test and increase your typing and proofreading skills.
You will also want adequate office space to increase your focus. You want to find office space that allows for privacy and quiet so you can hear the audio. Headphones will help with this endeavor.
To increase your organization, you should also create a schedule. This will help you increase productivity and stay on track. You also need to ensure that people in the home with you understand the need for uninterrupted work time.
You can also look into apps that help you shut off time-wasters during your work time. Do what you can to ensure you stay on task. The quicker you can complete the jobs, the more money you can make.
How to Find Transcribing Jobs from Home
If you already have connections in specific industries, you can use these networks to look for transcription jobs. Let your connections know you're looking for jobs so they can let you know of opportunities.
You can also look into companies hiring transcriptionists. Many online services seek new transcriptionists to complete jobs for their companies. You can also look into websites with job listings.
For basic data-entry jobs, microtask sites usually offer the best opportunities. These websites usually pay the least but will help you get started. Freelance bidding sites also allow you to find data-entry and other transcription jobs.
Do your research before agreeing to work with a company. If they ask you to pay a fee to work with them, you should steer clear. The only fee you should consider involves the specialized equipment to do the job.
Evaluating Work from Home Options
Do transcription jobs from home sound like a perfect opportunity for you? Or do you need something a little different? You want to make sure you choose an option that works with your strengths.
Would you like to look at your other work from home options? Whatever choice you make, you want to ensure you get the most out of your options. Check out our other work from home options and tips to help you choose.
Anything to Add? Leave a Comment!