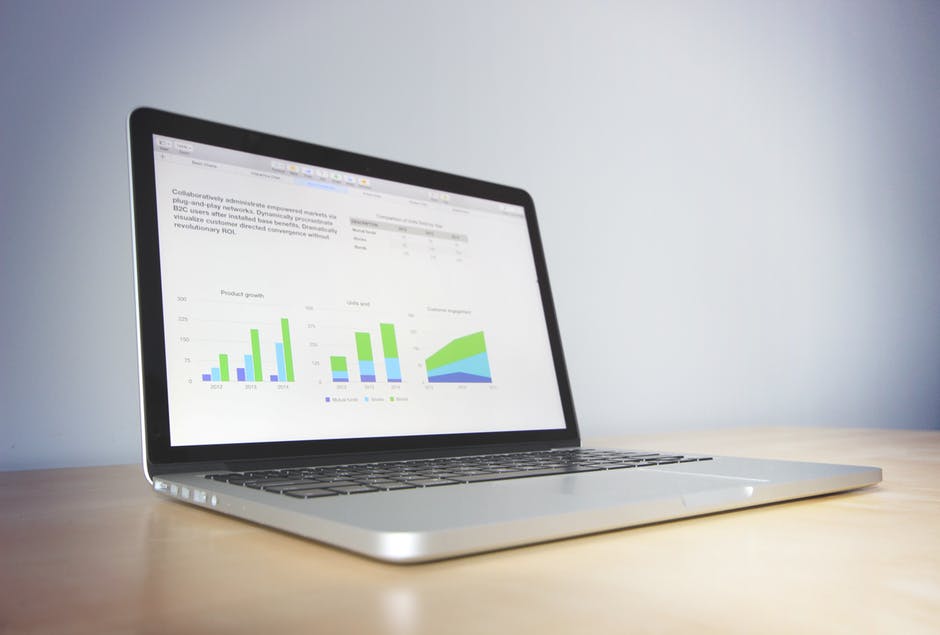 Did you know that, as inflation is heating up, 64% of Americans are living paycheck to paycheck? This is because increased living costs are truly stretching everyone's paycheck to the limit. 
If you are suffering from the same predicament and looking for some help, one way you can alleviate your financial worries is by making additional money from part-time or side jobs.
In this article, we share with you 8 unique ways to make money that you can start applying to your life right away.
1. Sell Items on Etsy or eBay
Do you make dolls out of bottle caps or are you a pro at knitting? You probably have some awesome skills that you are keeping under wraps till now. Well, do not hide your light under a bushel anymore; it's time for you to use these skills to make money.
Sell the items you make on Etsy or eBay. Or you can create your website using Shopify and sell your items there.
2. Rent Out an Additional Room
If you have a huge house with additional rooms that aren't being used right now, because your children left the nest or because you thought you would have guests over that never came, then those rooms are uselessly sitting empty right now.
Use them to your financial advantage by renting them out to students in need. Not only will you be giving them a safe and clean space to call home while they are in college or university, but you will also make some much-needed cash.
3. Teach English Online
There are so many legitimate websites right now that allow you to teach the language of your choice (primarily English) to students all around the world. Are you fluent in Dutch? Or perhaps you know Swahili because you spoke it with your grandmother? 
Whatever the language might be, you can find someone online who wishes to learn it from you, thus, giving you additional money to spend on debt repayment or other financial needs. This is one of the most unique ways to make money at home.
4. Offer to Babysit or Petsit for Busy Professionals
There are so many busy professionals out there who barely have enough time to eat and go to the toilet, let alone take care of their children and pets. If you have the extra time, why not use it to help out these time-harried folks? 
You can offer to watch their babies or pets or both, while they are busy doing whatever they do all day long. It's a win-win situation – they feel relieved about leaving their babies at home and you get some additional cash to add to your monthly budget. 
5. Make Money on Amazon
There are many ways to make money on Amazon. You could build a website with referral links to particular products on Amazon or you could sell crafts. You are only limited here by your imagination, so start thinking big and you might even end up owning a 6- or 7-figure business on Amazon someday.
6. Become an Uber Driver
Do you love to drive, unlike all of your friends and family? Do you own a car that's in pretty good shape? Then you can start ferrying people about in your car by becoming an Uber or Lyft driver.
It's a great way to meet new people, make some cash, and see some new neighborhoods in your city. If you are going to be driving around in any case, why not make some cash at the same time?
The good thing about becoming an Uber driver is that you can choose your hours, so if you are still going to school or working another job, you can work around your schedule, and not have to choose between one or the other.
7. Clean Out Your Closet
There are many creative ways to make money online, but the easiest one of them has to be cleaning out your closet and selling your additional unwanted items on Facebook Marketplace or Craigslist. You probably have a closet stuffed full of items that sit around day in and day out. 
Most people end up wearing only a minor portion of their closet, leaving the rest to rot away in oblivion. If you are sick and tired of having all these clothes in your closet without using them, then why not clean them out and sell them to someone who will actually use them? 
This is even more lucrative for you if you have a lot of designer clothes and brands in your closet, collecting dust.
8. Take Beautiful Photos or Videos and Sell them Online
Are you quite creative when it comes to taking beautiful photos or videos of your city or your travels? There are many websites online like Shutterstock, or Unsplash, that are happy to pay you royalties for your photos and videos. It doesn't even matter if you are a professional photographer or a novice.
You post your photos on their website and every time someone downloads your picture to use in their projects or presentations, you get a royalty fee. 
Who knows, you might even make a name for yourself online and become a big shot in the photography industry because of this small venture into the unknown. 
So Many Unique Ways to Make Money Online and Offline
It's time for you to choose some out-of-the-box ways to make money, rather than grinding away at the same-old, same-old scenario. There are hundreds of people, both online and offline, who are using the techniques mentioned above to make 6-figure incomes. 
You can do the same. All you need to do is believe in yourself.
If you wish to read more articles about unique ways to make money, keep browsing through our website. 
Anything to Add? Leave a Comment!