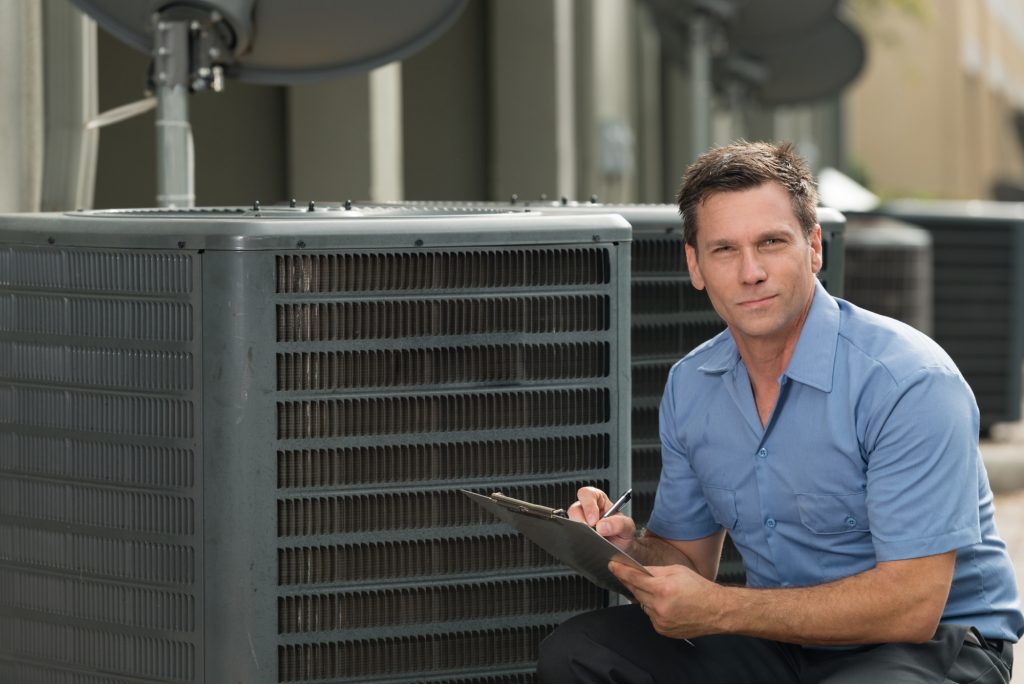 A furnace is expensive to replace. Luckily, with a little bit of routine maintenance, the average furnace can last about 15 to 20 years. Keeping up with simple maintenance will allow you to save a lot of money over the years, on both your furnace and air conditioning units.
But you may be wondering how often you need to schedule HVAC service. For most homeowners, HVAC maintenance and service is a very straightforward topic. Let's take a look at how often you need HVAV service and when you should schedule it. 
How Often Should You Have HVAC Service?
You should have your HVAC system serviced once a year. This means that both your heating system and air conditioning system should be checked annually.
Doing so will keep your HVAC system running as it should. Your system will work less, saving you money on your energy bills. Plus, your home will stay at a more comfortable temperature year-round.
When Should You Schedule HVAC Service?
It's best to have your HVAC system serviced before you begin to use it for the year. This means that your air conditioner and heating portions should be scheduled at different times.
The spring is a good time to schedule your air conditioning service. Meanwhile, you should schedule your heater service for the fall. 
This will allow your technician to inspect each part of the system to make sure they are ready to go for the upcoming summer and winter, respectively. In addition, if they do find any issues, you can get your AC repaired well ahead of when you need to actually use it.
With everything else going on in your life, scheduling your annual service appointments may fall to the wayside. But, there are a few HVAC tips and tricks you can use to make remembering easier.
Some HCAC companies will let you schedule your next appointment during your current one. Others may call you for a reminder when your next appointment is coming due.
Or, you could simply add a recurring appointment to your calendar. Other people choose to keep a clipboard with a service date tracker right by their HVAC unit. There are a variety of ways to make sure you keep up with your HVAC maintenance.
Do It Yourself Maintenance
In addition to scheduling professional HVAC maintenance, you can take a few steps to keep up your HVAC efficiency.  One of the biggest items is to periodically change your air filters. In addition, make sure to clean any vents and keep them unblocked.
It's also important that you keep alert to any signs of potential HVAC problems. If you think your HVAC system is not running properly, call your technician. They will be able to check the issue and complete any HVAC repairs.
Keep Your HVAC System Running Efficiently
Scheduling HVAC service at the appropriate times will help keep your system running smoothly and efficiently. Make sure you have your HVAC system serviced annually, with the air conditioner in the spring and heater in the fall.
If you found this article helpful, check out our other home improvement articles too.
Anything to Add? Leave a Comment!