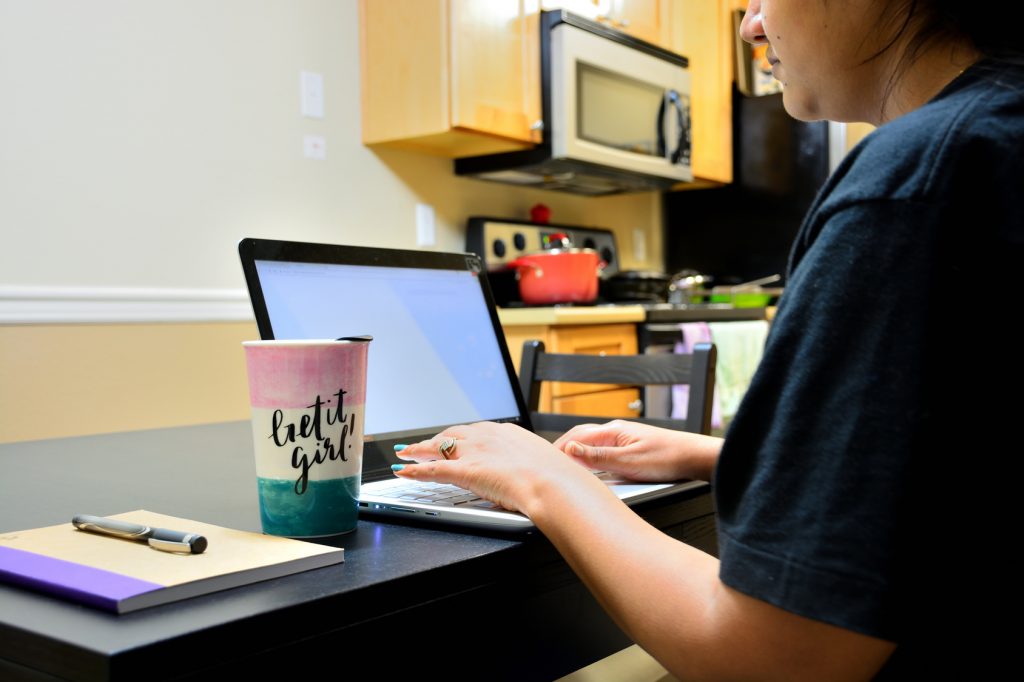 So, you need some extra cash and want to find a job where you can work from home…
This can be done – but there are scams and pitfalls littering the internet that you must be sure not to fall victim to.
Check out our guide to sourcing legitimate work from home jobs that will help make your wallet that little bit fatter…
Be Careful What you Search for…
Starting the search for this kind of work can lead to an immediate pitfall.
If you're Googling 'work from home jobs' you're actually more likely to run into scams.
Step over these cracks by searching 'telecommute jobs' or 'home office jobs' or 'remote jobs'.
This nifty trick will help you navigate away from the cons out there.
Skip the Scams
There's a terrifying ratio of 61-to-1 work from home scams out there, so take heed when searching the net for potential opportunities.
They're not too hard to decipher – they tend to promise unrealistically high returns for very little work.
Think about it – if this were possible, wouldn't everyone be snapping these jobs up and quitting the daily grind?
One way of pinpointing these scams is to look at the testimonials attached to them that will tend to be overly-gushing accounts of how wonderful the jobs are and how much money people have been making from doing them.
Others claim that 'no experience is necessary' or offer thousands within weeks.
Avoid at all costs.
Job Sites
The various jobs sites out there that you've probably heard of (Indeed, Monster etc) are actually a great resource.
People, oddly, sometimes don't think to look at these sites as they are thought to be for permanent, full-time careers – but this isn't true.
When looking at these sites, head to the advanced search and either select the work from home tab or use this phrase in your search.
You can do this knowing there's no worry you're about to be taken for a ride, as all jobs will have been vetted and approved by the site in question.
Communications
Are you a great writer? Have you a keen eye for grammar and spelling? Do you have a good telephone manner?
If so – you're in luck; because these are the major skills required when it comes to working from home roles.
There are several sites out there that call for people to write guest blogs, articles, opinion pieces and reviews.
Often, local press might be the place to look for this type of opportunity.
Similarly, home-based customer service agent roles are becoming more common.
This is where you log in from home and are on the end of the phone to provide customer services on behalf of a particular company.
Similarly, become a virtual assistant and work for someone that needs to employ someone for admin reasons but doesn't require them on site.
Again, Indeed is a good place to look for these sorts of roles.
Other Work from Home Job Ideas
It may sound obvious, but what about eBay – or other selling sites.
If you need to build some extra cash and have a lot of stuff you can sell, get onto eBay and get selling.
Do you like pets? Have you thought about looking at roles like dog-sitting where you are paid to look after someone's pooch during the day while they're out?
Further roles possible from home include bookkeeping or exercise instructing, but these will require qualifications of course.
Starting your own business is also a way to work from home and be your own boss.
About us
At ThriftyMommaRamblings.com we're here to advise you on the best ways to spend your money wisely as well as how to earn a little on the side.
From cost-effective DIY tips to available free STD testing locations we've got thrifty living covered.
Check out our thrifty bloggers page for our treasure trove of tips to live your life that little bit more economically.
And be sure to let us know if you've got tips of your own to share with the world via ThriftyMommaRamblings.com.
Anything to Add? Leave a Comment!