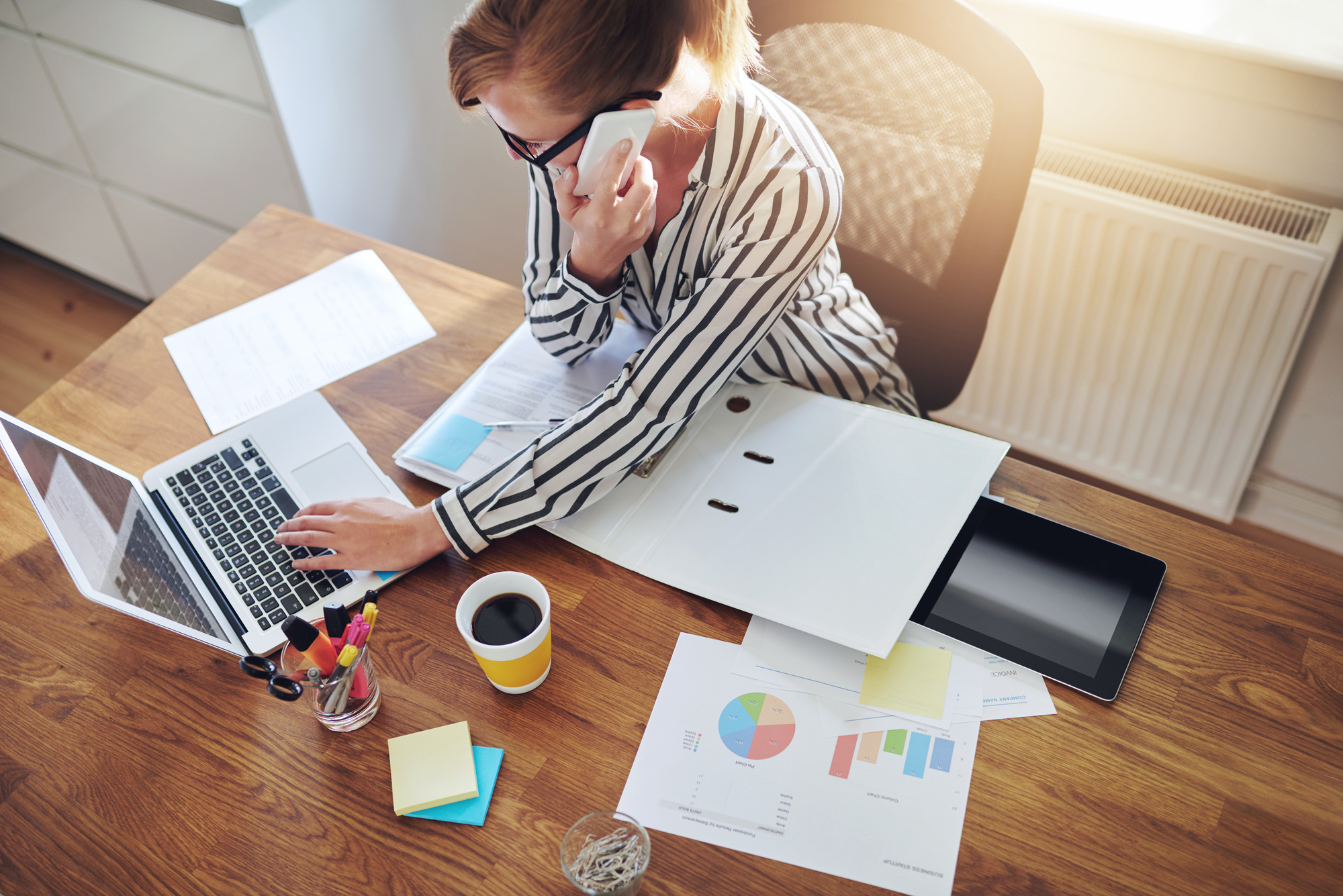 Did you know there are 38 million businesses that are based out of the home in the U.S.?
Yup, in the U.S. alone there are 38 million home-businesses which generate $472 billion in annual revenue. Of those 38 million, 20% of those businesses earn $100,000-$500,000 each year.
What we're trying to get at is there are tons of people running businesses out of their homes and earning comfortable livings doing so.
Women overwhelmingly start home businesses (72%) for many reasons. They can spend more time with their kids, they like the flexibility, or they want to escape corporate life.
If you've been thinking about starting a business at home, check out our list of home business ideas for women.
Start an Etsy Shop
Do you have a knack for calligraphy? Jewelry making? Leatherwork?
Starting an Etsy shop is one of the most popular home business ideas for women. You can do what you love every day and see the joy your crafts bring to your customers.
You can also sell your crafts at farmers markets. This also gives your online shop more exposure.
Be an Online Broker-Dealer
If you're coming out of corporate financial services, being an online broker-dealer is a lucrative position. Many professionals leaving corporate finance will set up shop at home and collect clients from past dealings.
There are a number of online exchanges where you can purchase investment vehicles for your clients. For example, TripleNet Gateway specializes in NNN property leasing investments and allows broker-dealers to purchase and sell on their exchange.
Explore Blogging
Starting a blog is one of the most attractive home business ideas for women. Blogging can be a highly lucrative business for those who carefully cultivate their online community and boost their web traffic.
There are no restrictions on what you can blog about. You can blog about one of your passions, provide expertise from your professional field, or start direct selling.
Through your blog, you can also sell products and services. For example, you could career coach or write a cookbook and sell it.
Found a Virtual Assistant Service
Virtual assistants are in high demand for all types of businesses. For the most part, businesses or individuals who need VAs are finding them through websites where VAs can post their experience.
This means there is still a gap for VA services that recruit, interview, and train VA specifically for each client. Starting a VA business is highly lucrative, especially if you already have a list of people who would benefit from having a VA.
Offer Coaching
If you like helping people achieve their goals, online coaching might be for you. With so many ways to communicate over the internet, there's hardly a limit to who your clients can be.
The type of coaching you go into will mostly rely on your background. Popular types of coaching include career, business, fitness, life, financial, and direct-sales coaching. The list goes on.
There's No Limit to Home Business Ideas for Women
Your mind is the limit when it comes to starting a business at home. You can do practically anything as long as you can figure out how to monetize it.
You can find tons of resources for home business ideas for women online. There are even Facebook and LinkedIn groups where women can encourage each other on their home business journey.
Once you decide on your home business, you'll need a home office. Learn more about setting up a home office here.
Anything to Add? Leave a Comment!