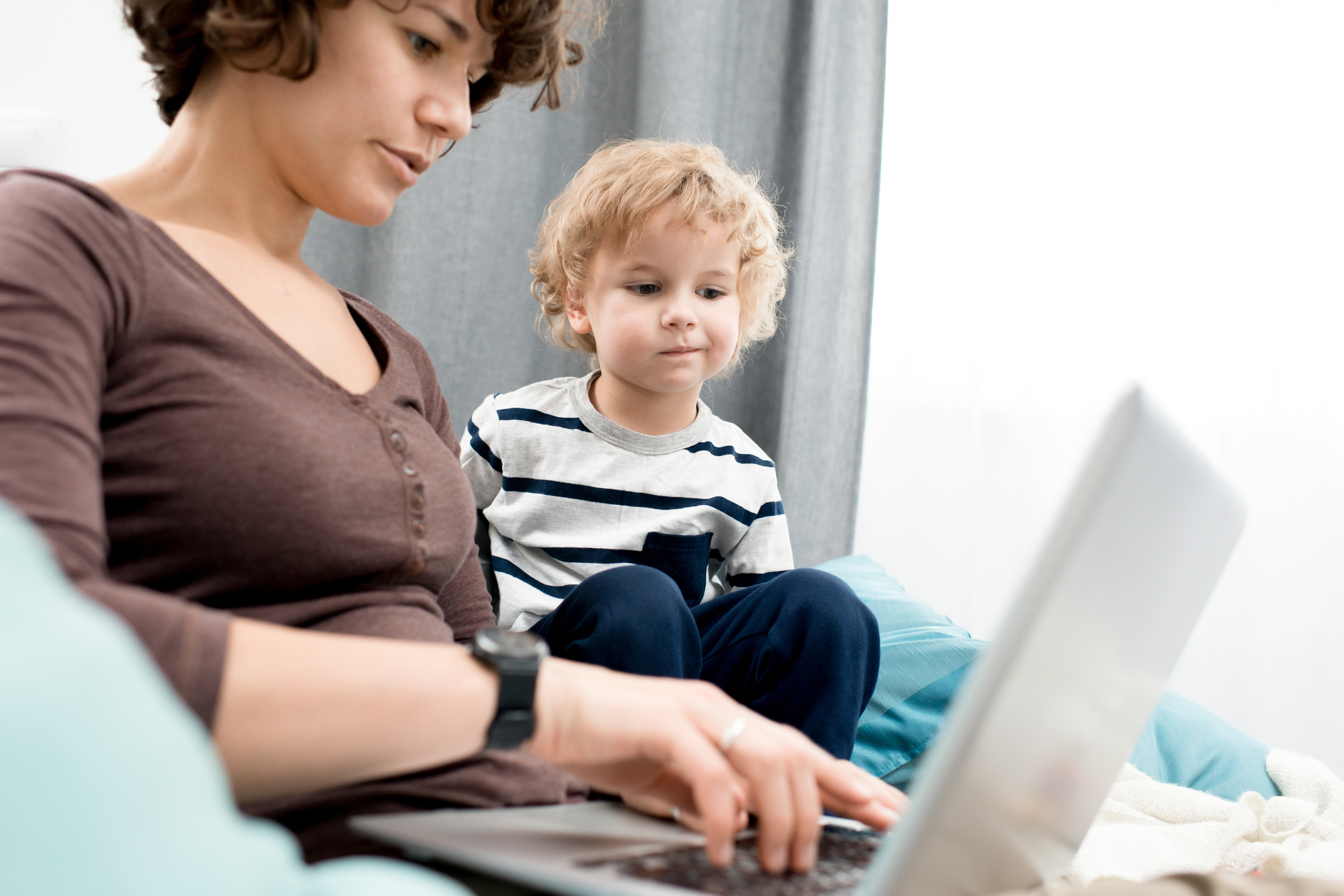 Being a stay at home mom is a job in itself. Between parenting, cleaning, preparing meals, chauffeuring the kids everywhere, and taking care of yourself, you definitely have your hands full.
But being a stay at home parent doesn't mean you have to sacrifice having a career as well. There are careers that can be done from home or that can easily assimilate into your life as a mom so you can succeed at work and at home. And the extra money doesn't hurt either!
We've compiled a list of 7 great jobs for stay at home moms. See if any of these pique your fancy!
1. Remote Writer or Editor
If you like writing and reading, this could be the job for you. Blogs, businesses, and other websites always need writers to create content and editors to make that content perfect.
Some jobs will pay you per article and some will be per word. It can also be on a per hour or per project basis.
This type of work has a lot of variety. You could be a copywriter, a proofreader, a content creator, a copyeditor, and more. Some of these jobs require more creativity while others are more technical. Think about what skills you have and excel in to decide which path is right for you.
If you think that you can quickly create quality written content, then this career could be lucrative and fun. You could even specialize in writing for parenting or stay-at-home mom advice blogs!
While you don't necessarily need a degree for this type of work, it can't hurt. You can also get some more info on furthering your education to make you a more attractive hire.
2. Tax Preparer
Tax preparers do exactly what you think they do: they help prepare all of the papers, files, and forms for people to file their taxes. This job won't be the best stay-at-home jobs option for everybody because it requires much longer hours during January through April (a.k.a the dreaded tax season).
What makes this a great job for stay at home moms is that tax preparers can usually take the rest of the year off once tax season is over. This will free up almost the entire year for you to focus on being a mom, while 4 months will have a more work focus.
This is another job that doesn't require a college degree, and it's still one of the best high paying home jobs.
3. Social Media Specialist
Social media specialists are responsible for overseeing and running a business' or website's social media pages and accounts. You'll create content, optimize those posts for search engines, and drive traffic to the business or website.
This type of job requires past experience working with social media and usually requires a degree. If you have the experience and the background, you can easily telecommute as a stay at home mom.
4. Pet Care
If you love animals and have the ability to be active, then pet care could be the job for you. Between dog walking and pet sitting, this type of job is fun, active, and definitely a necessary commodity for people.
You can join dog walking apps to easily connect you to nearby pets and owners that need dog walkers. You can also simply ask around your neighborhood to see who needs help with pet care during the day, especially if the owners are gone to work each day.
If you don't mind having pets in your own home, pet sitting is also a great option. You could earn hundreds of dollars per month simply by hanging out with cute 4-legged friends. Not too shabby!
5. Tutor
Whether you opt for online or in-person tutoring, this type of job is super flexible and can help you earn some significant cash. You'll be responsible for creating lesson plans, explaining concepts, and helping kids complete their assignments.
Some tutors charge 25 dollars or more per hour, which means you can earn an easy 25 dollars while your kids are at a playdate or even napping. This type of work can be done on your own schedule and can fill up as many hours as you'd like.
Getting clients could depend on your previous teaching experience along with your background knowledge in certain subjects. But since tutors are needed in every and all subjects imaginable, there's almost definitely a subject you could tutor in.
6. Virtual Assistant
Virtual assistants are usually responsible for a number of tasks that will slightly vary depending on the company you're working for. These tasks could include:
Social media management
Data entry
Organization
Scheduling
Invoice management
Customer service
Becoming a virtual assistant doesn't require a degree and it can be done remotely, which is perfect for many stay at home moms. Those with previous experience as an assistant or in an administrative role might be more likely to be hired, but many places will provide training to new hires anyway.
7. Personal Stylist
If you have an eye for fashion and enjoy picking out outfits for your friends, and even for your kids, then a role as a personal stylist would be perfect for you. This job is another option that is super flexible and can be catered to your specific schedule.
You can work with companies and brands to put together outfits for websites, clothing subscription boxes, photoshoots, and even for customers directly. This job requires an eye for design, style, size, and comfort. If you think that sounds like you, then this is a great flexible and fun job for stay at home moms.
Top 7 Jobs for Stay at Home Moms: Wrapping Up
Adding a career on to the already tough job of being a stay at home parent can be tough, especially if you've been out of the "career game" for a while. Hopefully, one of the 7 jobs for stay at home moms piqued your interest and is getting you excited about going back to work.
There are tons of ways to earn extra money as a stay at home mom. Check out our blog for more tips on earning money as a mom.
Anything to Add? Leave a Comment!