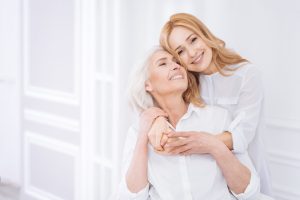 The role of a mother in the family has changed a lot over the last few decades. The impressive amount of social change in the last ten years has left many of us wondering how a person a could even define a family, let alone describe the role of a mother.
If we're going to keep up with the times, we have to at least give thought to the paradigms that are constantly shifting in our lives. We're going to take a look at how the role of the mother has turned into something different from what it was only a few decades ago.
The New Role of a Mother in the Family
The old world seemed like it was set in stone. Gender roles dominated a lot of the decisions that people got to make, especially women. The structures of society had been molded into barricades that kept individuals in tiny lanes.
The mother used to stay at home and tend to the children while the father worked. Mothers were seen as emotional supporters, destined to cook and clean while dealing with all that comes with parenting children. Fathers had the option to be as involved as they wished to be.
Parenting styles were also predetermined, and stepping slightly out of line in the way you raised your children was strictly frowned upon. Something has changed, and there is a lot to celebrate. If you're in the position of being a new mother, sites like Kiindred can help you navigate the waters.
What is the Role Now?
It wouldn't be accurate to say the gender roles of parents have been turned on their head. It's more like the rules were just lifted, not reversed, and we see a lot of mothers following their dreams, raising their children, being the breadwinners, and kicking a lot of butts.
Where mothers used to be required to do literally all housework, it's now something that no one is required to do. If anything, husbands should do that because, well, why should mothers?
It seems the absurdity of strict gender roles has been eliminated for a couple of reasons. First, research is growing which shows that gender is a social construct and roles that go along with it needn't be strictly followed or followed at all.
We are gaining an awareness that all people should have whatever freedom they wish so long as the children are being raised well. Parenting is hard, and the only healthy way to raise great kids is by doing it as a team. When one person slacks, the other has to work harder, and this creates resentment.
We're seeing an increase in parents working together out of respect. This is really broken the shackles and brought parents to an even plane in many cases, and this is something to celebrate.
Looking for a Community?
When you're feeling like nobody gets your struggle, take the time to find an online community to relate to. Whether you're a new mom or your kids have gone off to college, there's not a reason that you have to feel alone.
The role of a mother is complicated, ever-changing, and challenging. If you're looking for any great ideas from a great community of women, we've got the information you need.