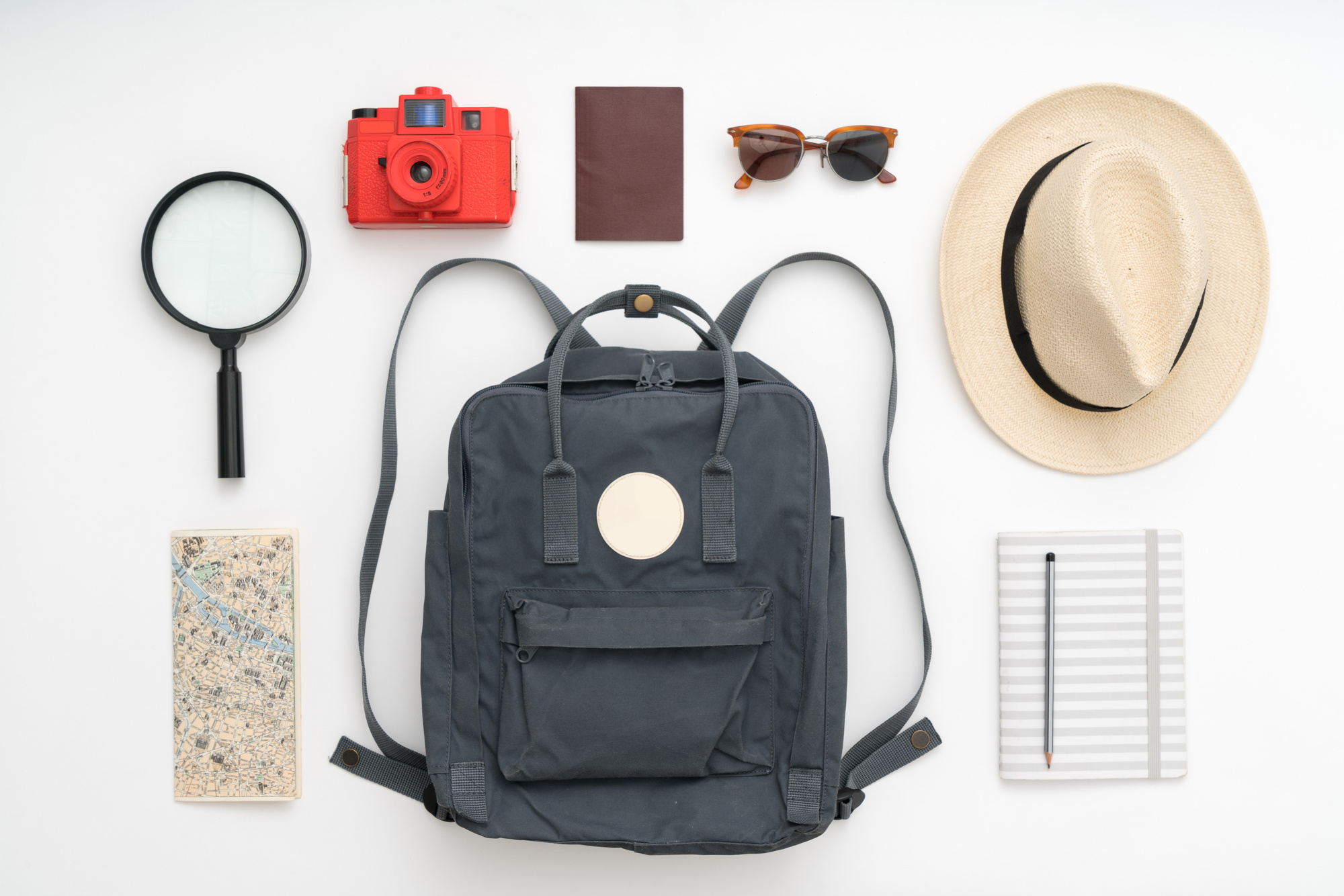 So, you've booked your next vacation and you're pretty eager for the day to come. While you're incredibly excited, you know you've also picked a destination where you're more likely to get pickpocketed.
Safety is your primary concern, of course, but let's be honest — you also want a travel bag that helps you to look stylish.
So, how can you look ultra-chic while on vacation while also ensuring that you're not a target for thieves?
You'll need to read this post to find out.
In it, we'll tell you everything you need to know about the best types of travel bags that will prevent thieves from going after you.
1. Go For A Wristlet Or Clutch
One of the best travel bag options for those who are concerned about being pickpocketed while on vacation?
In general, the less you're able to carry, the better.
First of all, going with a smaller option makes you less attractive to thieves. They likely won't consider you because they don't think you're carrying much more than a little bit of cash and a credit card that you can cancel in a few minutes. When you're rocking a wristlet or a clutch, there really isn't too much for the expensive electronics that so often attract criminals.
Plus, a wristlet allows you to get a great grip on your bag. Thieves will know that they'll have a difficult time quickly unzipping it without you noticing, or even ripping it out of your hands.
The same goes for a clutch bag.
Because you're able to hold the purse completely closed, with your hand over the flap?
Thieves will move on to the bigger fish that they can fry.
Plus, clutches and wristlets have small bag bottoms — meaning that they'll be next to impossible for pickpockets to slash through.
So, when you're getting ready to leave your hotel, think about the essentials that you really need for the day. Always make an effort to leave behind everything you can to avoid becoming a target for pickpockets and other dangerous criminals.
2. Try A Fanny Pack
It's official: fanny packs aren't just an amazing and pickpocket-proof travel bag option: they're also seriously back in fashion.
So, if you're looking for a bag that combines both form and function, look no further than an ultra-sleek fanny pack.
But what makes them so effective at stopping pickpockets?
First of all, any bag that you can wear in front you automatically makes you far less likely to be robbed. You'll be able to see where your bag is at all times — and whether or not someone is trying to get their hands inside of it.
Plus, especially if you're planning on taking public transit throughout the course of your travels? It will be pretty difficult for a thief to quickly slip your cash or credit card out of a fanny pack. Instead, they'll gravitate towards those with shoulder or tote bags.
Finally, fanny packs usually have zipper enclosures in the front of them, which are an awesome way to deter pesky thieves. Plus, the sound of the zipper being opened will certainly tip you off if you suspect something is going wrong!
Looking for the perfect fanny pack? If so, then be sure to check out the Fanatique website for a list of the top snygg midjev?ska i skinn bag trends.
3. Wear A Pull-Close Backpack
Especially if you're going to be gone for a long journey, or need to carry heavier objects in your purse?
We understand that sometimes, you just need to use a backpack as your travel bag.
The good news?
There are backpack options that are not only pickpocket-proof but also won't force you to wear them in front of your body — a dead giveaway that you're a tourist.
So, which model should you go for?
Look for a drawstring/pull-close backpack, which works to keep your bag sealed completely shut. Thieves won't be able to reach their hands down inside of your bag, because the straps you're wearing on your shoulders will always keep it closed.
Plus, these bags are usually made of lightweight canvas. This means that, not only will they be effective at preventing theft, they're also incredibly comfortable!
4. Purchase A Cross Body With A Lock
The final anti-theft travel bag on our list?
If you need to wear a cross body or even a shoulder purse, look for one that comes complete with a lock or, at the very least, a snap or buckle enclosure.
As with the other bags on this list, anything with a lock will first and foremost act as a deterrent against thieves. If your bag isn't easy to access or open, then you likely won't become a target.
Plus, a lock helps to make sure that your items don't fall out while you're on vacation.
You can even turn the key into a stylish necklace, which will compliment your outfit and ensure that you never misplace it!
Need More Travel Bag Advice?
We hope that this post has helped you to understand which kinds of bags pickpockets and thieves are the most likely to avoid.
Invest in a purse with a lock, a pull-close bag, a fanny pack, or just a smaller wristlet or clutch.
Above all, be sure that you keep your wits about you when you're in an unfamiliar location.
Looking for more advice about how to save money on suitcases and travel purses? Want to know how you can save on hotels and food while you're on vacation?
We've got you covered.
Check out our website and blog to get access to unbelievable deals and giveaways — so your vacation fund can grow faster than ever.
Anything to Add? Leave a Comment!