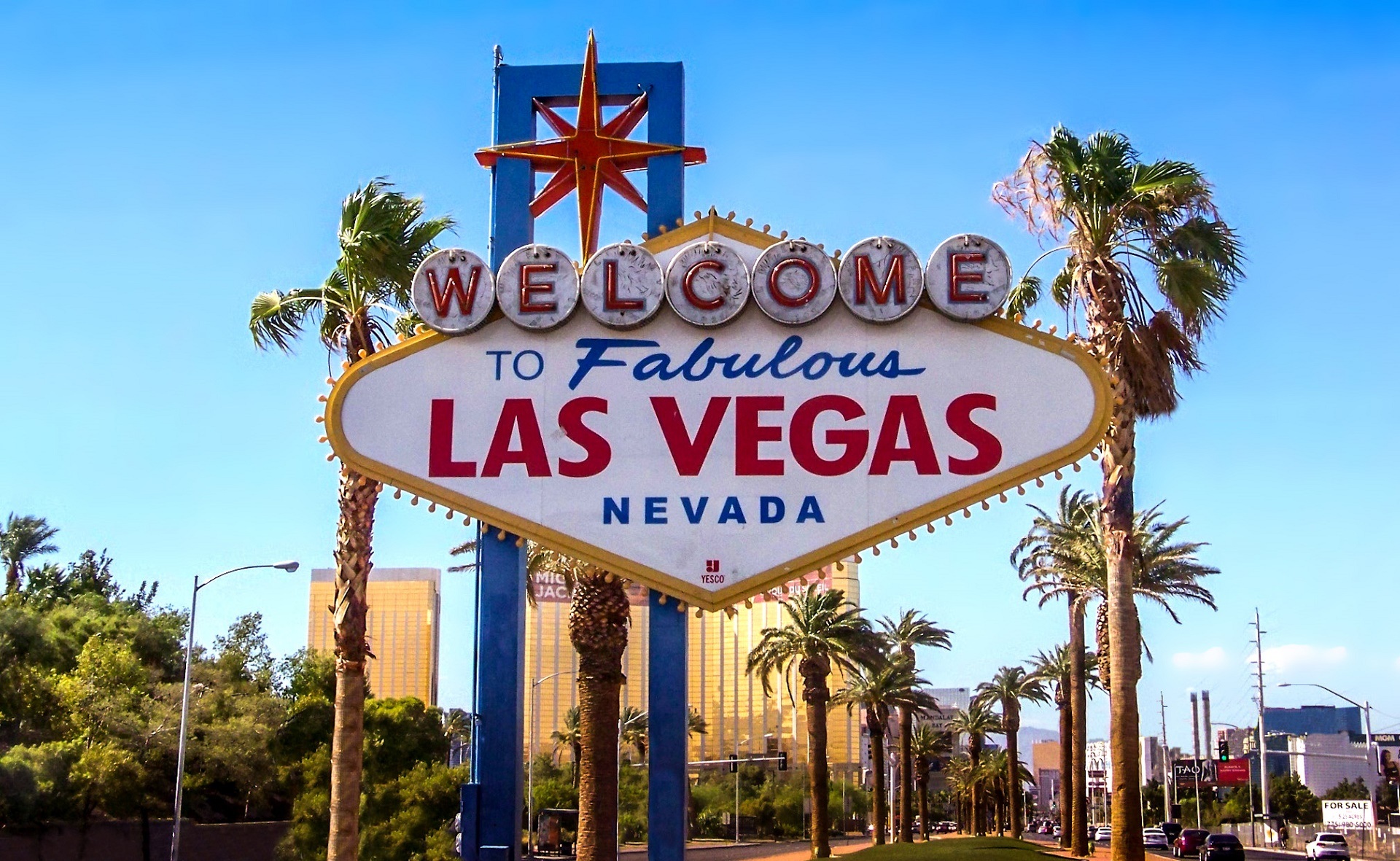 Planning a trip to Vegas? There's only one reason for that. You're looking to have lots of fun spending lots of money.
Well, that or it's a business trip. But we're willing to bet that you're willing to bet, see the sites, and raid the buffets.
And with all the price gouging and flashy marketing tactics Vegas is famous for, these all add up very quickly. You could easily spend your entire Vegas vacation budget before the trip's half over. 
So what can you do? Use the tips below to plan better and stretch your dollar.
Most visitors lose just as much on poor vacation planning as they do on the casino games. But, unlike the slot machines, budgeting your vacation is not a gamble. With careful planning, you can save money on avoidable, unnecessary vacation expenses and do more of the fun things you want.
Follow these tips to learn how to save money on your Vegas vacation.
1. Don't Use Your Debit Card
For all the expenses of your entire vacation, plan around not using your debit card. One of the surest bets in Vegas is that every ATM machine you find will have outrages fees. Some of these may unexpectedly show up weeks later, causing you to be overdrawn.
Before arriving at your hotel, take out the whole amount of cash you plan to spend on gambling. For all other expenses, use your best rewards-earning credit card.
If you are able, you may consider getting a new credit card that earns the most rewards from your vacation. For example, if you are flying to Vegas, find out which card earns you the most back in airfare. 
Put all non-gambling vacation expenses (hotel, gas, food, etc.) on your card of choice. This puts a significant percentage of the trip expense back into your pocket.
But BEWARE to spend just as carefully as if you were paying from your bank account. That is, you must still set a budget and spend no more than you are able to pay back at the end of the trip.
2. Ride Cheap
Transportation could easily be the most expensive part of this trip. But it doesn't have to be. Aside from giving up, staying home, and Googling "UK online casinos," try these money-saving tips.
The most frugal transportation for any trip is driving yourself. If you and your car are in good shape to make long trips, this will cost hundreds to thousands less than flying. If the condition of your car is iffy, you can still put the miles on a rental car for thousands less than flying.
Aside from this, shop around online for the best travel deals. Check deals from the airline directly and on third-party sites. Expedia, Orbitz, and Vegas.com are likely your best bet.
Lastly, booking flights way in advance and in the off-season will get you the best rates. Also, avoid arriving during big events and conventions. Though, you'll likely already notice significant price hikes around such times so this probably goes without saying.
3. Stay Cheap
That last tip applies to your hotel stay, too. Off-season, mid-week stays, with no big events coinciding, are always cheapest.
It also helps to stay off the Strip. Hotels just off the Strip are ridiculously cheaper and are only a few minutes away by bus or shuttle.
Now, let's talk about booking.
Third party vacation websites will often get you the best deals on your hotel stay, but not always. Sometimes you save more booking through the hotel directly. Always check both.
Plus, vacation websites often add their own fees and policies that end up costing you more. Most notably, they usually penalize you if you decide to cancel. Booking directly almost always lets you cancel very close to the date without any fees.
Your best option, then, is to find the best deal and ask the hotel to price-match. Hotels are more desperate for business in the off-season, so they'll gladly oblige.
4. Eat Cheap
First, always stay at a hotel that gives a free continental breakfast. This is the best way to reduce the food budget for any vacation. Alternatively, spend five bucks on milk and cereal at a nearby grocery store and you've got breakfast for the whole week.
Otherwise, food courts are usually cheaper than sit-down restaurants. And tourism-based businesses like restaurants are very competitive in Vegas. So you'll find a lot of local food deals with a quick search online. 
Third-party websites, like Groupon, can also save on your food budget. Check for good deals on food vouchers.
Buffets can often be cheaper than other Vegas restaurants, too. Plus, use the following hack to get a great deal on a dinner buffet.
Here's how it works. The price for lunch/brunch buffets are usually at least $15 cheaper than the dinner buffet. But if you're eating brunch when they transition to dinner, they're not going to kick you out.  
So find out when the dinner buffet starts, show up a half-hour before, and eat slowly. Within the next half-hour, they'll bring out the delicious dinner buffet for you to enjoy at the brunch buffet price.
5. Drink Cheap (or Free!)
Drink for free-ish with this age-old casino hack. Vegas casinos offer you free drinks as long as you're playing. So for a cheap buzz: find the penny slots nearest to the bar, play slow, drink fast.
Here's another universal vacation rule: never wet your whistle from the hotel room mini bar or from room service. These price-gouged drinks will cost more than your room fare.
Instead, bring your own booze from the grocery store. Or take advantage of decently-priced drinks during various Vegas happy hours.
6. Play Carefully
Rule number one of casino gaming is set a budget and stick to it. Allow yourself a certain amount for gambling.
Rule number two is remembering it's just for fun. Assume you'll lose it all and never see it again. Going over-budget to try and "win it back" is a sure route to gambling debt.
Better yet, don't play your winnings; set them aside. Keep track of what you spend gambling regardless of what you win.
Once you've spent your whole playing budget, spend the winnings you have left over on food, drink, and whatever you want. That way, instead of spending all your winnings till there's nothing left, you can spend it on something tangible.
7. Attend Shows and Concerts for Cheap
Even better, see them for free! There are tons of shows in Las Vegas that cost nothing at all. Perhaps the most notable example is the fiery Mirage Volcano.
But if there's a particular (and expensive) show you really want to see, book a night at the hotel it's showing at. Often, hotels give you discounted tickets for the shows they host if you book with them.
8. Join ALL the Reward Clubs
For starters, take advantage of any Military or Student discounts that apply to you. These are good for hotels, shows, just about everything in Vegas.
Next, join every applicable rewards club or loyalty program there is, especially with your hotel. Joining your hotel's loyalty club usually gets you tons of free coupons right off the bat. Then, you can earn additional rewards by gambling or through other activities you already planned on doing.
Join the loyalty program of any casino you plan to game at. Additionally, get AAA rewards on top of these loyalty programs. 
9. Get Free Upgrades
It never hurts to ask, and it often helps! When checking in, ask if there are any free room upgrades available. Especially in the off-season, it's not that uncommon that they'll say, "Yes."
Increase your odds by mentioning any special event you may be celebrating, such as a birthday or anniversary.
10. Get Comped
Similarly, upon checkout, ask if they'll waive any resort or convenience fees for you. Your resort may be charging you fees up the wazoo for "conveniences" you're not even using. Discuss these fees with the hotel and see if you can get them removed.
Get the Most from Your Trip to Vegas
Enjoy your trip to Vegas the frugal way. Use these tips to stretch your vacation budget and get the most from your trip.
Want more Thrifty Momma traveling tips? Click here to see Why Visiting China Should Be In Your Future Plans.