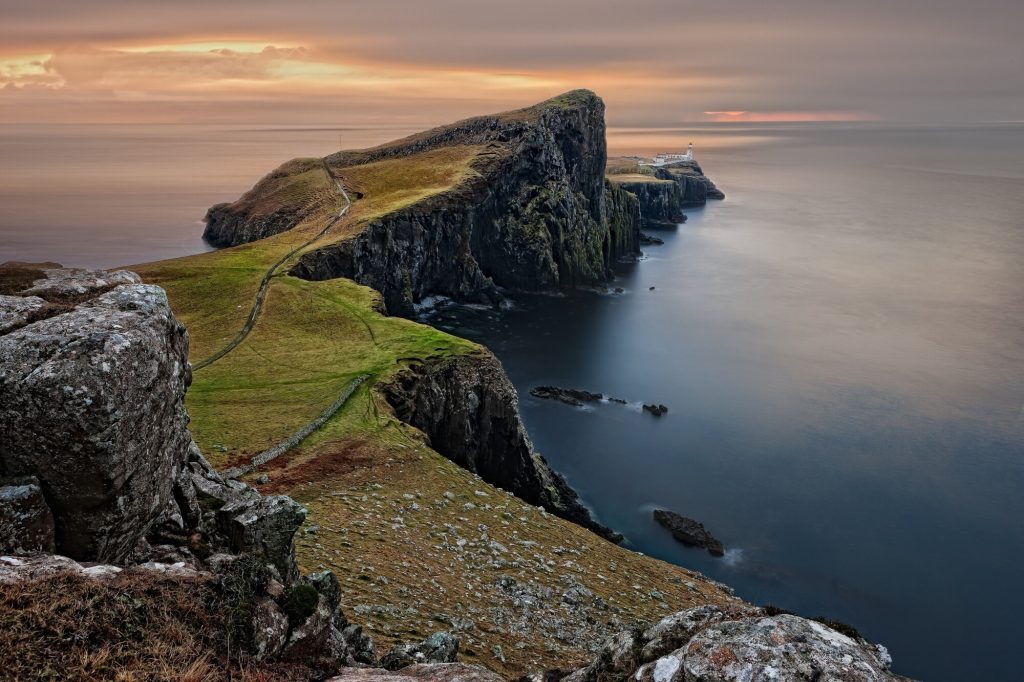 For those looking for a new adventure, affordability, and a place not too far from home – Wales could be the place for you! Towns in Wales consistently rank in the top 10 most affordable places to live in the UK. 
But there's a lot more to consider for your next big move than just the journey from England to Wales. Moving to Wales involves searching, finding, and general legal hassle. Don't worry!
This guide will take you through all the things you need to keep in mind. Keep reading to learn everything you need to know about your move to Wales!
Where to Live in Wales 
There are tons of great options for places to live, and of course, the biggest part of your move is choosing where to live! Let's go over just a few of the nicest places to visit before deciding where you want to settle down. 
Cardiff 
While Cardiff might be the first place you think of, there are tons of places to consider in Wales. But that doesn't mean you shouldn't consider this hugely influential city as your next home. 
Cardiff is a beautiful city with many different options for housing. Something by the sea in the Cardiff Bay Area, or somewhere in a town surrounded by culinary innovation? The choice is yours! 
The Facts 
In general, Wales enjoys warmer weather than Northern Ireland and Scotland and milder winters than England. Cardiff experiences a significant amount of rainfall throughout the year and has an average annual temperature of 10.4 C.
Of course, Cardiff is one of the more expensive places to live in Wales, with an average home cost of £204,000. Cardiff is generally rated as a safe city to live in. 
Abergavenny 
This stunning town is a highlight for those who love to go out on the town for delicious eats. In fact, every autumn they host a food festival! Quaint history and a bustling town center contrast with a peaceful setting. 
It is a very small town compared to what you might be used to, but with good public transport, you will never be far from fun. 
The Facts
Abergavenny, like the majority of Wales, experiences significant levels of rainfall throughout the year. On average, you can expect 942 mm of rainfall annually. The average annual temperature is a little cooler, at 9.4 C. 
Abergavenny is a popular relocation spot but only has a population of around 12,500. As a result, expect an average home cost of £292,000. 
Penarth 
A little bigger than Abergavenny, but perhaps better located, Penarth is perched on an estuary near Cardiff Bay. As a resort town, there is no lack of luxury and enjoyment to be had by the water. 
Excellent public transport means you aren't far from things to do if watching the sunset isn't enough. 
The Facts
Penarth, being so close to Cardiff, has much the same climate as its bigger friend. Expect regular rainfall, averaging out annually to 1070 mm, with the same annual temperature of 10.4 C. 
If you're looking to escape the bustle of Cardiff, the lower population of around 27,000 will suit you just fine. Being so close to Cardiff and in the resort area of town, you can expect average home costs to be somewhat inflated, around £375,000. 
Swansea
Swansea finds itself on the Gower Peninsula, or the first area to ever be designated as an Area of Outstanding Natural Beauty in the UK. And Swansea is at the center of it all as a place for history, literature, and adventure. The Paviland cave is not far away for those who like a little excitement. 
It's hard to beat this area for the enjoyment of nature. The best part is, you don't have to worry about a lack of amenities as it's the second-largest city in Wales! 
The Facts 
This beautiful area comes with much the same climate as the rest of Wales with lots of rain to keep things green (around 1300 mm per year!). The average temperature annually is 10.1 C. 
Swansea has a population of around 245,000 which is sure to keep you occupied. It's also one of the cheaper areas to live in Wales, coming in at £189,000 for your average property price. 
How to Find the Perfect Property 
Now that you have an idea of where you would like to live, it's a good idea to start looking for your perfect property. Let's go over the steps it takes to find your new home. 
1. Create a Budget 
Saying "create a budget" is more easily said than done. You have to consider far more than property cost when looking at new homes. Compile a list of your expected legal fees, lender fees, and any broker or removal fees on top of your property cost. Factoring in various insurance costs is also a good idea. 
If you know you will need to borrow it's a good idea to make an appointment to find out what kind of mortgage you can get, and factor that into your budget. Once you have everything in place and know how much you can spend, it's time for the exciting part. 
2. Start Searching
 As soon as you have established your budget you should start looking. While not as many people are moving to Wales, the housing market can always be competitive. At this point, you should determine the main cities or areas you wish to live in. 
Estate agents or websites can help you find options within your budget. Estate agents will be able to offer you more specialized advice, such as whether there is good public transportation, whether living just outside of town can save you money, how fast the market moves, and crime rates for different areas of cities. 
You can book viewings of homes either in-person or virtually in most cases. It's a good idea if you don't live nearby to arrange a virtual viewing first before committing to an in-person journey. 
3. Seal the Deal 
When you have found the property of your dreams you can make an offer. Sometimes your first offer may not be accepted, but this does not mean you have lost out on the property in all cases. If you're still interested, you can offer a higher price. 
Once the price is agreed upon you will receive a Memorandum of Sale to confirm the sale is agreed to subject to contract. At this point, you will need to find a solicitor to help you with the process of conveyancing – or the process of making everything official. 
At this point, finish your mortgage application and mortgage valuation (a confirmation that the property is worth the price they're paying) if it applies to you. Then, move on to the legal process that the solicitor can help you with. 
4. All the Legal Nitty-Gritty 
This is why you hired the solicitor, so they can collect the title deeds and the contract that the seller has drawn up. The solicitor will be able to confirm everything that the sale includes, like boundaries. At this time they will be able to solve any disputes or alternations that might need to be made. 
The solicitor will also perform searches of the Land Registry and Local Authority to discover the planning history. At this stage, they will also discover and inform you of any nearby potential developments that could occur such as roads, drainage, or mining. 
When everything is ready, you will sign the contract and agree to the moving dates. The contracts will be exchanged and at this point, you are now legally bound to the purchase of your new property! If you haven't already asked around for removals quotes, now is a good time to start. 
Now that the most stressful portion of the move is over, it's time to get into the physical moving process. 
The Moving Process From England to Wales 
The process of moving from England to Wales is much more simple than if you were moving overseas. There are many moving companies that are happy to help make the process as simple as possible for you. 
At this point, you should start informing all relevant people of your change of address. Don't forget to update any banking or financial areas of your life of your new move. If you have children, you can also start the process of enrolling them in their new school. 
It might seem stressful, but you don't have to worry about at least one part of the process – the house removal. Britannia Cestrian is a family-owned house removals company full of experts ready to help you on your next big journey!  
What Else Should You Know? 
Did you find this article helpful for your move from England to Wales? If so, make sure to read more from our Family Life section! 
Anything to Add? Leave a Comment!