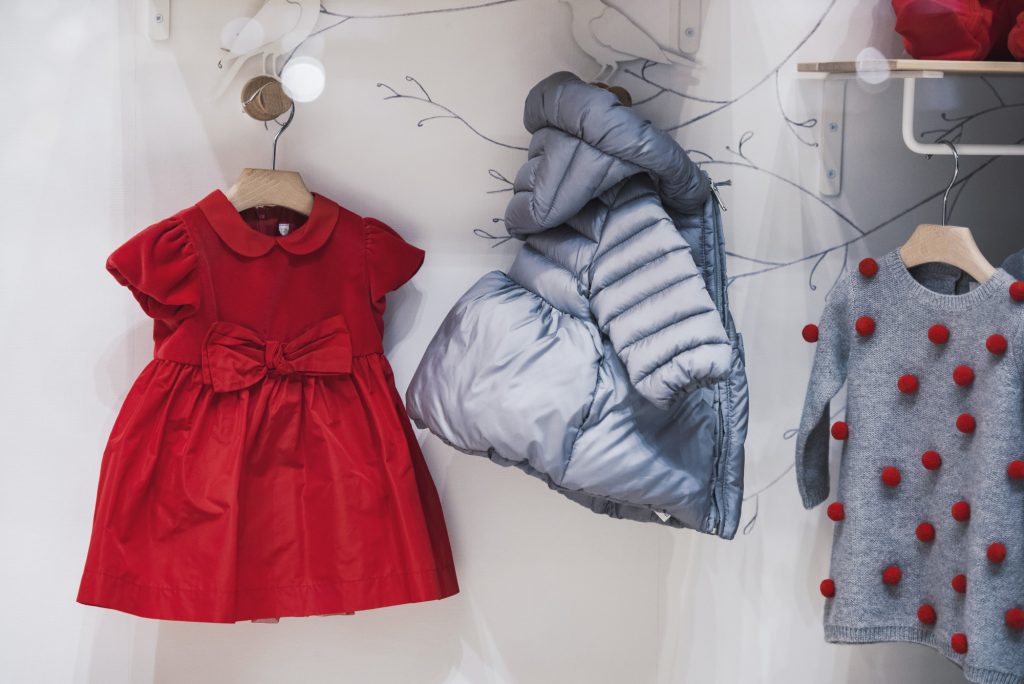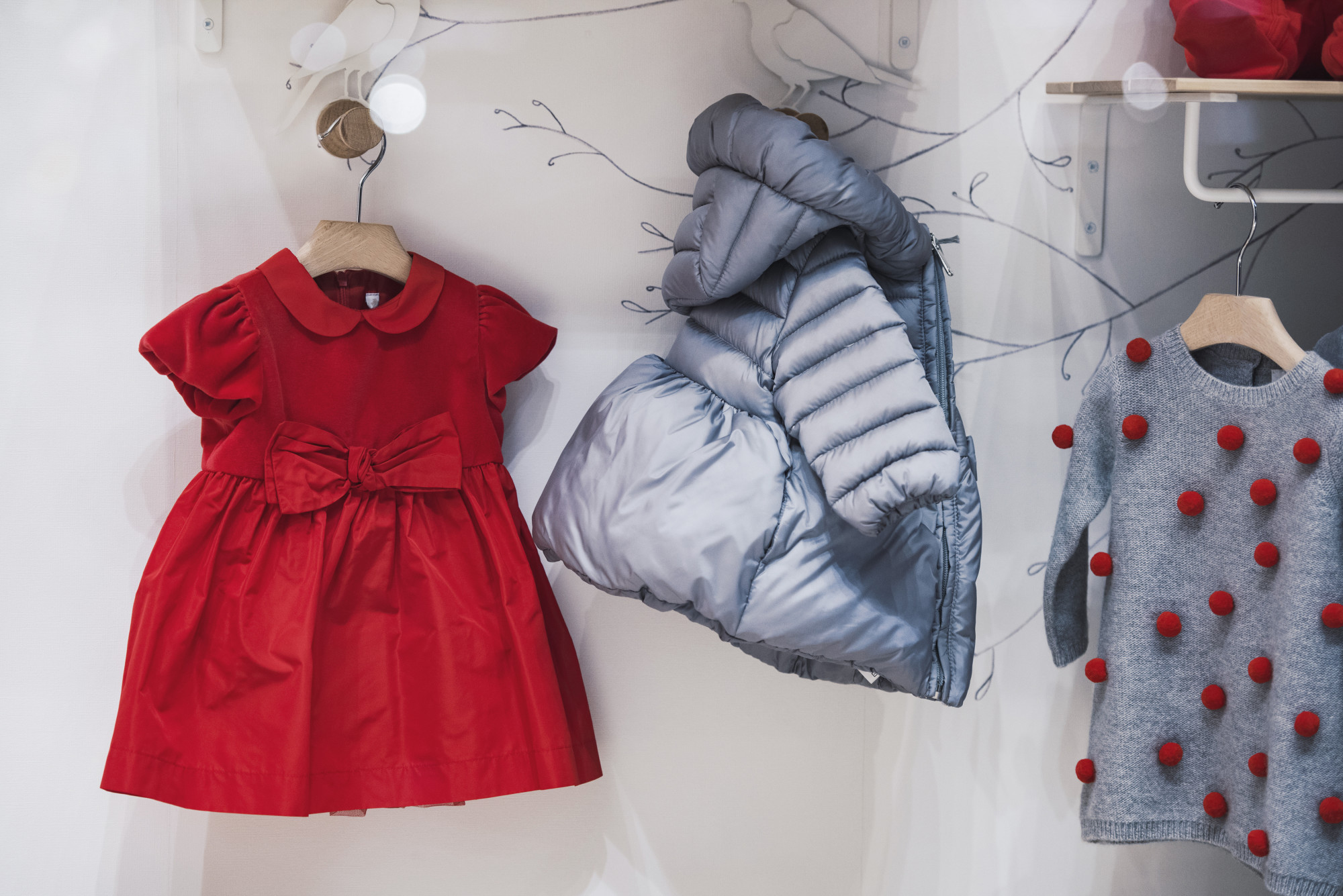 Almost four million babies are born each year in the United States. That's countless itty bitty socks, shirts, onesies, sleep sacks, and everything else that goes into a newborn's wardrobe. 
It can definitely be tempting to buy endless amounts of baby clothes. Who can resist grabbing handfuls of things when you walk into a baby clothing store?
However, a newborn baby doesn't need a large number of outfits right when they're born. You'll have enough on your plate at that time without having to coordinate a ton of outfits. There's plenty of time for adorable outfit coordination as the baby gets older. 
We're going to talk about what baby outfits a newborn needs so you can dress your baby in confidence in those first few weeks of their life. 
What Baby Clothes a Newborn Should Wear During the Day
A great start for newborn baby clothes is a wrap shirt or onesies. Onesies are one of the most common clothing types for babies. These bodysuits are a great base layer for infants. 
What's great about them is that they stay in place and don't expose your baby's tummy and back. The snaps on the bottom make it so you don't have to completely undress them when you change their diapers. This makes diaper changing a lot easier for you and your baby won't get chilly. 
Another option is a wrap-style or kimono shirt. The shirt snaps on the front so it doesn't have to go over their head. This is a wonderful option for the first few days of their life since it's gentle on their sensitive umbilical cord area. 
Now that we have the top figured out, let's talk about bottoms. Footies are pants that have feet built-in. This eliminates the need for booties or baby socks. 
With footies, buy sizes that are a little bit larger but still fit your baby comfortable. This way you'll get more use out of the pants even as the baby grows. You can also cut off the foot portion of the footies and turn them into pants. 
When the baby is in a car seat, add a light blanket over them. If the weather is mild, all they'll need is a onesie with a pair of shorts or pants. The bottoms help add protection from the car seat buckle pinching their chubby legs. 
Don't Forget About Layers
Whatever season you're in will play a part in how many layers your baby wears and how thick each layer is. If it's summer, all you need is a lightweight onesie. A longsleeved option is great as it ensures your baby feels cozy and protects their arms as well. 
During the winter, think about how many layers you wear but add one additional layer. If other people in your home are comfortable inside just wearing a shirt, add a t-shirt on top of the baby's onesie. If everyone is wearing a sweater, add a sweater for the baby on top of their two layers. 
However, a lot of people tend to put too many layers on a baby. If they start to get too hot, you'll notice a sweaty back, flushed cheeks, or fussiness. Whenever figuring out baby clothes, take your comfort level into consideration when determining how many layers the baby needs. 
What Accessories Do They Need?
Whether you're looking for baby boy clothes or baby girl clothes, the accessories are some of the most fun parts of creating their outfit. You can keep them in a soft skull cap no matter the season. Newborn babies lose a large amount of heat through their heads. 
You'll also want to get some thin mittens. This will help prevent them from scratching themselves. 
If your baby isn't wearing footies, you'll want them in some baby socks. They have poor circulation when they're newborns. This causes their feet to be colder. 
For the months where it's extra cold, you can add some leg warmers. Slip them on over the baby's pants if you're outside in colder weather. They'll also help keep their socks up. 
When you're nursing, carrying the baby to the car, or outside, cover the baby with a blanket. That'll help them feel protected and cozy. 
A lightweight blanket during the summer is a great option. For colder months, use a thicker blanket. 
Wrap the baby from their toes to their next. Secure the blanket so it doesn't flap in their face. 
How to Dress the Baby for Nighttime 
Less clothing and accessories are the way to go for sleeping. Babies can get out of their hats and mittens in bed, posing certain health risks. All your baby needs to wear is a onesie underneath a swaddling blanket. 
You can also look into a long-sleeved onesie that has built-in mittens. This is great if your baby tends to scratch themselves. If they don't like to be swaddled, explore a sleep sack. 
You also don't need to stress about purchasing clothes that are made from organic fibers. Natural fibers such as bamboo or cotton are very breathable. This helps your baby regulate its temperature. 
Wash any new clothes you buy before you put your baby in them. Some dyes and harsh chemicals can seep into the fabric while they're being manufactured. 
Save outfits that are brightly dyed with large designs for older babies since you won't know if your newborn has sensitive skin. Soft clothing that's plain is perfect for your newborn. 
Keep Your Newborn Baby Happy and Well-Clothed
You'll have a lot going on in the first few weeks of your baby's life. Keeping the baby clothes simple and straightforward will reduce some of your stress. They should be comfortable at all times. 
For more parenting tips, check out one of our other articles. 
Anything to Add? Leave a Comment!