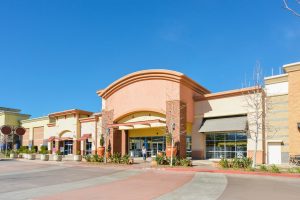 Americans buy so much clothing that we're starting to fill up landfills with it.
Because you don't know what you could end up wearing next year, you might not be the type to spend high prices on trendy clothing. If you want great fashion at a low price, outlet mall stores can give you the bargain you're looking for.
Here are 7 things to remember when you're shopping at outlet mall stores.
1. Look for Quality
When you're walking through an outlet mall, you could be tempted by all the brands on display. Don't get starry-eyed about all the luxury brand offerings. You need to find quality materials that will last you for years rather than brands that seem trendy now.
Lots of great brands make products that are also high-quality. They'll also produce a lot of one product that they will sell but isn't up to their usual quality standards. When you see a high quantity of one product, make sure it's good quality before you buy it.
You'll know quality materials, even from lighter fabrics, when you see them. Trust your gut when you're shopping. Check out Ramco Textiles for some examples of high-quality fabrics.
2. Follow Trends to Come
While you should always be skeptical of trends, if you want to remain stylish, you'll need to know what's happening in the world of fashion. When a new style takes hold, every brand will try to jump on the bandwagon. When rompers were a big hit, just about every brand on the planet had overstock the next season.
Keeping an eye on trends means that you can be on the lookout for a brand that tried to be a trendsetter and failed. If a great brand made a version of a type of garment that won't become a hit for 2 more seasons, there could be a lot of product in outlet stores for cheap.
Combine your love for trends with an appreciation for quality and you'll be sure to end up with a great deal.
3. Always Plan Ahead
Don't wait until the first snow storm to buy your winter jacket. If you're not married to trends, look for great winter deals as soon as winter ends.
If you weren't happy with what you had for summer or felt unprepared for the weather, look for new items as soon as fall hits. Outlet prices will cause off-season garment prices to plummet.
If you're shopping for a family, shopping off-season is massively important to make sure that everyone has what they need and is happy with their wardrobe.
4. Avoid the Rush
Everyone wants to get a deal and some people will even call ahead to stores to see when they receive their next shipments. You can go that route if you've got to get the latest items, but you could find yourself in a mad dash to get things that there's no shortage of.
Instead, save yourself the stress of waiting in long lines or dealing with picked-over shelves by going during off-peak hours. Try shopping early in the day on Tuesday-Thursday rather than going on the weekend. If you miss the morning shopping hours, go around dinnertime instead.
You'll save yourself the stress and might find that the shelves are nicely stocked for your visit.
5. Check Return Policies
Depending on the brand or the store, you could be dealing with a rigid return policy that might leave you suspicious. In fact, if an outlet doesn't believe in their products or their customers enough to offer a good return policy, they might not be worth working with.
Some stores might have no return policy at all. You might end up buying discounted goods as gifts, and if they don't fit, your friends or loved ones won't be able to return them. If they can't be returned, it's like you just walked into the store and donated money to them for no reason.
Rather than waste your time and money, make sure that the shop you're buying from has a strong return policy. If the products are good enough, they'll know that very few people will be returning but for legitimate reasons.
6. Talk to the Staff
You never know how the quality of one item compares to the items offered last year or even last season. Manufacturing could have changed or the way something is made might be different than it was before.
The people who will know the most are going to be the staff at the outlet mall. Talk to them and see what they recommend. Ask what is selling and what might be getting returned a lot.
If they've had problems with one garment, perhaps they can recommend another. Asking the people who work with the items day in and day out will give you the best idea of what to expect when you're shopping.
7. Sometimes You Have to Come Back
Don't ever feel guilty if you don't find anything that you fall in love with at an outlet mall. The great thing about outlets is that the stock turns over so often that you can come back in a few weeks and find a completely new set of items for sale.
While it might take you a few trips to find what you're looking for, with the savings that you'll get in the end, it's always worth being patient. If you pick up an item you don't think you can love forever, just put it down and come back another time.
Outlet Mall Stores Are More Than Discount Malls
Outlet mall stores are a great place to find a deal, but also a great way to know what trends are going to be out of fashion in a year and which are here to stay. If you love fashion, it's not all about following what's in during a given season. It's also about getting high-quality garments at a good price.
Before you go shopping, check out our guide to make sure you start decluttering before you bring more into your house.