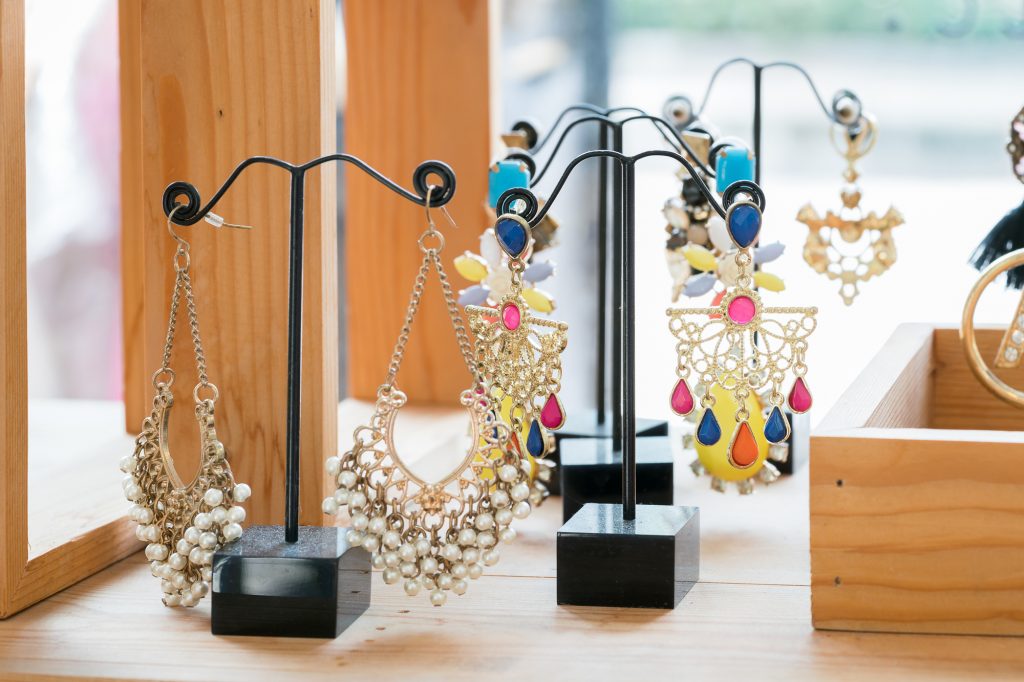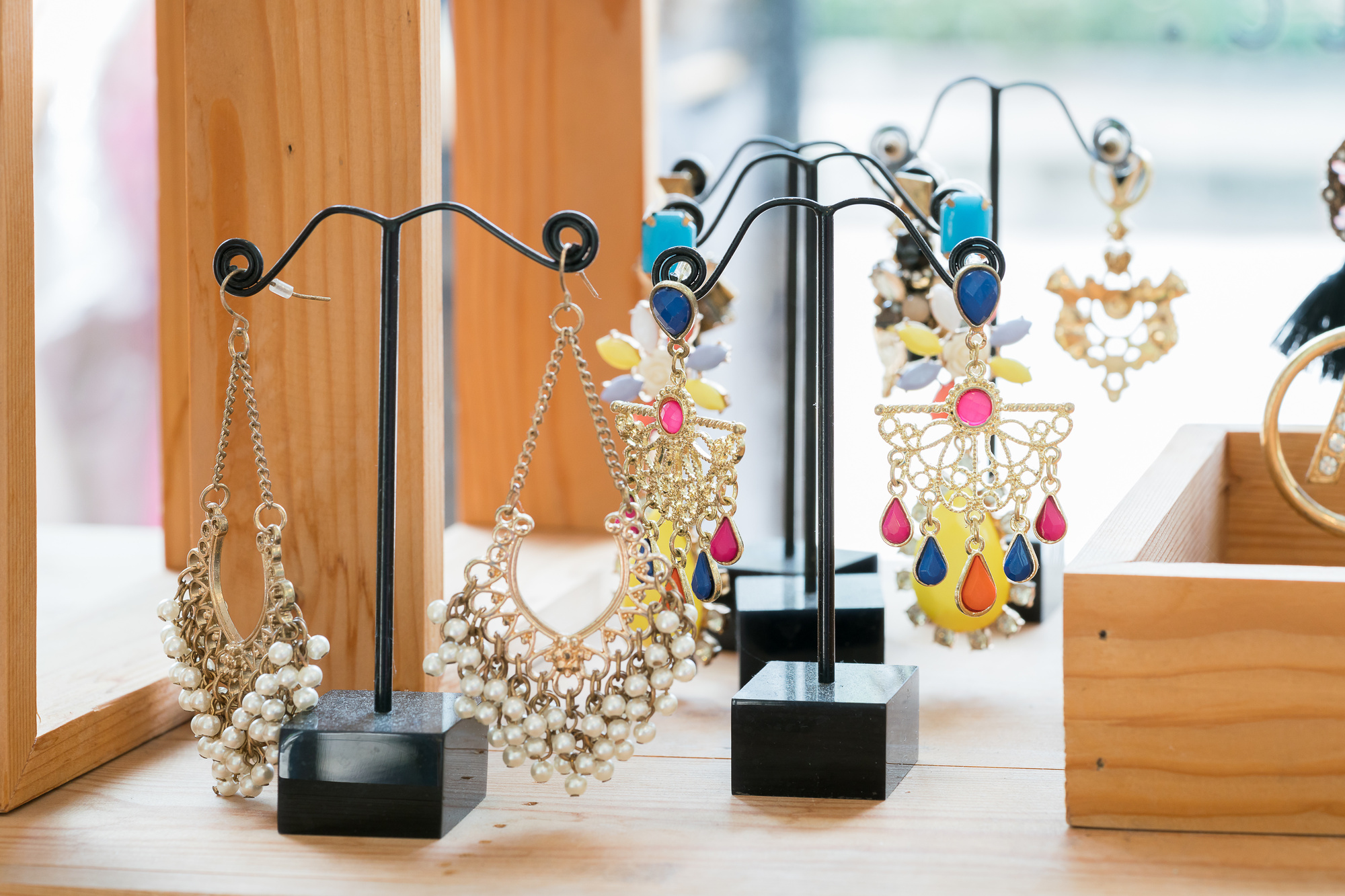 How much are you willing to spend on jewelry? Some designers charge thousands of dollars for one delicate piece. Some even in the hundreds of thousands range.
That's absurd! There's no need to break the bank when it comes to jewelry.
You can find exquisite pieces from affordable designers online. They're high quality, well made, and gorgeous designs.
Style shouldn't come at a hefty price. You don't have to go broke when affordable jewelry brands exist. Keep reading for eight places you can buy inexpensive jewelry online.
1. Etsy
The number one stop for affordable jewelry is Etsy. This powerhouse of designers has something for everyone. No matter your style, you can find a handmade, one of kind gem for you.
Etsy is awesome because it allows independent designers to sell their work. When you buy something from an Etsy seller, you're supporting a person. Not a giant corporation.
There's also a high chance that the piece you buy is 100% unique. Everything is handmade and no two pieces are identical.
You can search for your specific jewelry needs like material type and size. Also search by themes, styles, and designs. If you like a designers work you can often ask for custom pieces made for an extra cost.
Prices vary from $1.00-$100.00.
2. H&M
Are you someone who tends to lose their jewelry? One day you're wearing earrings, the next day they've disappeared. Your friends and family have stopped buying you jewelry for gifts.
If that's you, it's super important not to spend on a fortune on jewelry.
You want the freedom to wear trendy statement pieces but without the price tag. Enter H&M, the mecca of cheap on-trend jewelry.
Since fashion experts choose everything at H&M, you can guarantee each piece is in style.
Plus, everything's so cheap you won't feel guilty for losing them. You might even start receiving jewelry for your birthday again.
Prices range from $3.99-$29.99.
3. Machete
You can wear Italian-sourced jewelry without paying for insane shipping fees. Machete is Atlanta-based but uses materials from Italy.
Each piece is extremely lightweight and comfortable to wear. There's nothing worse than sore earlobes from heavy hardware.
Besides gorgeous necklaces and earrings, Machete also makes hair accessories. You can add hair ties, clips, and bands to your outfit. Their most popular items are hoop earrings, stud earrings, and pastel hair clips.
Prices range from $9-$78. Affordable and chic!
4. Vrai & Oro
Dainty, simple jewelry pieces are all the rage right now. There's something about delicate metal that makes an outfit look expensive.
Luckily, the pieces themselves don't have to be pricey. Vrai & Oro specializes in simple jewelry for an affordable price. And, many of their pieces have ethically sourced diamonds.
Since they're owned by parent company Diamond Foundry, Vrai & Oro gets discounted diamonds. Each design is made in the US, so you can rest assured that your diamond jewels come from an ethical place.
If you're looking for a unique diamond engagement ring, this is your store.
Prices range from $55-$85 which is incredible for diamond jewelry!
5. Think Engraved
Nothing says "I love you" like a personalized necklace. Whether your mom, sister, or best friend's birthday is coming up, engraved jewelry makes a great gift.
At Think Engraved, you can find the perfect rings and bracelets for any occasion. They specialize in engagement rings, prom gifts, and men's rings.
For men to wear jewelry, it must feel masculine and classy. Thing Engraved only uses the best quality of sterling silver and 14k gold.
Some of their more popular items are the birthstone rings and necklaces. These make great gifts and stylish accessories. They even customize the engraved writing; you can find more info here about their designs.
Prices range from $24.99-$79.99.
6. Dotoly
This affordable online store targets pet lovers and animal enthusiasts. All jewelry is furry-friend inspired. There are pet themed pieces as well as wild animals.
For the sloth lovers, there's a ring that has a tiny sloth clinging to your finger. Have a specific breed of dog you love? You can shop by animal and breed for your specialized preference.
They offer a range of ring, earring, and bracelet styles. The materials used vary between gold, silver, and copper. Some designs are even size-adjustable for the most comfortability.
If you'd prefer a more unique piece, check out the handmade section. These designs use materials like resin, clay, and shrink plastic.
Prices range from $9.99-$29.99. You won't find a better deal!
7. Amelia Stardust
You're quirky and eclectic. You want jewelry that depicts pop culture while also adding style to your outfit. Amelia Stardust is your ultimate affordable jewelry destination.
This brand is for unique and fun shoppers. Earrings come in the shapes of hot dogs, planets, and lightning bolts. You can even find subtle Harry Potter references, like the Deathly Hollows earrings.
Many of their pieces are throwbacks to 90's fashion. Check out the plastic coil chokers and beaded anklets. Besides jewelry, they also sell patches, enamel pins, and hats.
Prices range from $1.00-$24.
8. Cents of Style
Jewelry should make you feel great when you wear it. At least, that's what Cents of Style aims to do with their pieces. Each design tries to bring empowerment and strength to its wearer.
Pendant necklaces say phrases like "Actually, I can" and "Soul Sister". Cuff bracelets boast messages of self-worth, confidence, and fierceness.
Besides metal materials, many of their pieces use vegan leather for a more natural style. Designs can go with a variety of outfits from day to night.
Prices range from $9.95-$19.95.
Want More Stores That Sell Inexpensive Jewelry Online?
It shouldn't cost a fortune to wear stylish jewelry. Luckily, finding affordable pieces has never been so easy. There are hundreds of awesome inexpensive jewelry online stores to find your next necklace.
Check out the eight online stores above for gorgeous, affordable, and fun pieces.
For more tips on finding affordable jewelry and other frugal living ideas, read more on the blog!
Anything to Add? Leave a Comment!