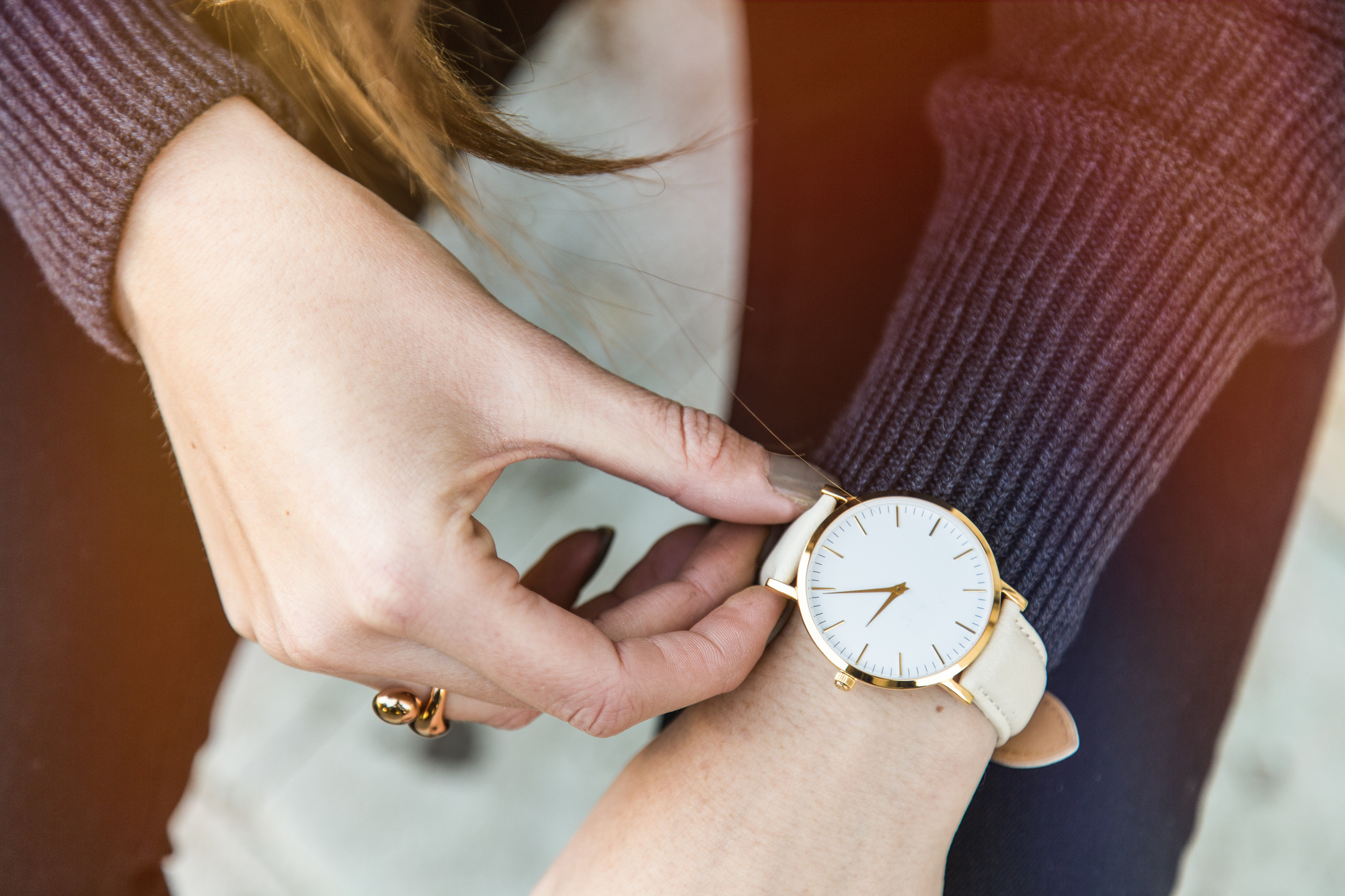 What do you think of when you see a watch?
Watches weren't always a status symbol. Their initial role was to tell time. But throughout history, they became an accessory that complements even the most basic of outfits.
Today, the market is overflowing with watch brands–but not all are made equal. There are clear differences in quality, workmanship, style, materials, and price.
Keep reading to learn how to buy a watch you'll love (and wear) for years to come.
How to Buy a Watch: The Basics
Buying a watch may look as easy as going into a store and picking one. However, there are some basics you should know before you invest in this timeless accessory.
Read on to learn which details to pay attention to and how to make the right choice for you.
1. Budget
Before you start browsing for watches, you should set a clear budget.
If you want a truly exquisite watch, be prepared to pay thousands of dollars. But if you need a good starter timepiece, you can find high-quality watches from well-known brands for $300-$1,000.
Department stores and chain retailers offer all sorts of price ranges if your budget is limited.
The price usually reflects the workmanship, mechanics, brand heritage and quality of materials. Bear this in mind when you're deciding on your watch purchase.
2. Style
Before you buy a watch, consider your personal fashion style.
Are you into classic, sophisticated clothing? Or do you prefer a more playful, casual look? This will determine the watch styles you should get to match your outfits.
For example, rubber and plastic watches won't go well with a suit. Sporty watches with complications may work for casual wear, but not for business casual.
Dress watches with metal or leather straps are usually a great choice for any outfit. Whether you're a man or a woman, a beautiful watch can take your style to the next level.
3. Occasion
True watch connoisseurs know how to pick a watch for every occasion.
For formal events where you'd wear a gown or a tuxedo, your watch should blend in with the outfit. Dress watches are your best choice here as they're sophisticated and minimalistic.
Dress watches also go with date night outfits or corporate office attire. In more casual work settings or for a night out with friends, you should go for a simple, modern watch.
You don't have to buy an expensive watch to make your outfit look good. You can dress well on a budget–as long as you know how to pick and combine your pieces.
4. Wrist Size
When you're trying on watches at the store, consider your wrist size. You don't want the wristwatch to be too big or too small–otherwise, it might look disproportionate.
The best way to determine which size to buy is to measure your wrist circumference. If it's 6-7 inches, go for a 38-42 mm timepiece. If it's above 7 inches, watches with 44-46 mm width will fit you perfectly.
5. Mechanism
One of the main differences in price between high-end luxury watch brands and all other watches is the built-in mechanism.
Most companies producing expensive watches make their own in-house mechanisms and pay a lot of attention to detail. They test the mechanism several times to ensure it's perfect before installation.
This requires time, testing materials, and expertise–all of which increase the watch's worth.
Brands that offer more affordable watches usually order the mechanism already assembled from the supplier. This is why they cost less than luxury brands.
6. Features
Aside from telling time, watches serve other purposes.
For instance, aviator watches come with complications that pilots find useful during their flights. Driving watches are used by racers, bikers, and even cyclists to measure speed, lap times, and mileage.
Diving watches are intended for divers and can tell time, depth, and immersion time left. They're waterproof, made of durable materials, and can be read in the dark.
Casual and dress watches may come with fewer features. But if you're only wearing them as an accessory, a minimalistic design is all you need.
7. Movements
There are three main types of watch movements:
Quartz
Mechanical
Automatic
Most medium and low-priced watches are made with quartz movement because it's cheaper to produce and gets the job done. They're battery-operated and don't use complicated mechanisms to operate with accuracy.
However, true watch aficionados will only wear watches with mechanical movement. This is an indicator of craftsmanship and heritage. Mechanical watches are manually wound and the hands move in smooth motions rather than ticking one second at a time.
Automatic watches are similar to mechanical without the need of winding them by hand. They're called automatic because they use your motion to keep working. As long as it detects your wrist movements, it'll keep ticking.
8. Workmanship
Watch-making is nothing short of an art form. It involves a lot of patience, attention to detail, knowledge, and creativity.
Watch buying is not that much different. Those who know how much effort goes into making a top-notch timepiece will invest in one to honor the watchmaker.
If you open any two watches, you'll immediately notice the differences in their mechanism and materials used. To learn more about the features of a quality watch, view here.
9. Get Recommendations
You can read every watch buying guide you come across, but you'll get the best information through recommendations.
Ask your friends and family if they recently bought a watch and if so, how they made their decision. If you have someone in your circle who knows watches, ask them to come with you when you shop.
The best way to guarantee quality is to learn as much as you can and stick to your budget.
The Best Watches Are Timeless
If you're wondering how to buy a watch you'll love and wear forever, these tips will help you make the best choice.
For more fashion and style tips, head over to our fashion and beauty blog.
Make sure to follow us on Facebook too, where we post daily updates and talk about all things fashion, thrift shopping and living frugally!
Anything to Add? Leave a Comment!