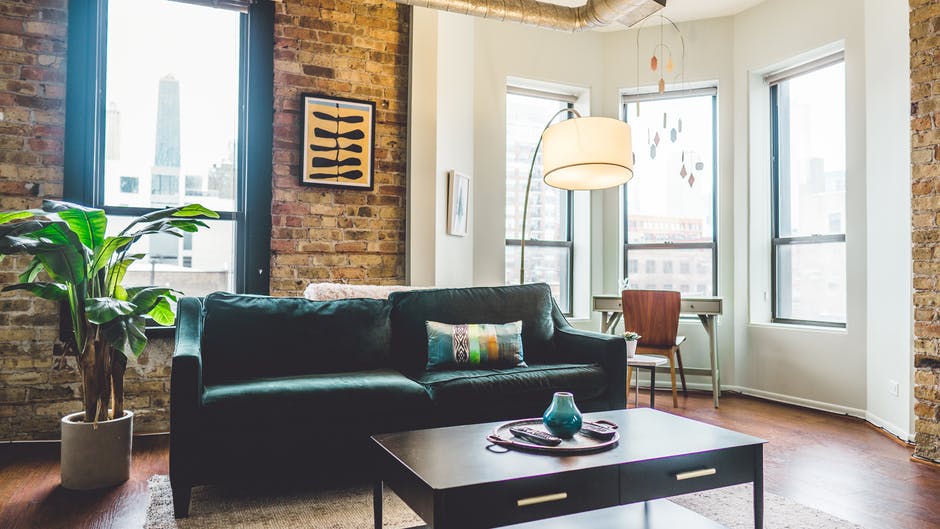 What is your favorite part of your home? If it's not your living room, you'll want to pay close attention here.
The living room is the focal point in your home. From family gatherings to lazy Saturdays or early morning coffee time, your living room should be the most comfortable place in your home.
Read on to learn three strategies for your living room makeover, transforming the vibe from drab to cozy.
Play with Light and Color
The first way to change the feel of your living room is to change up the light and color of the room.
Try using neutral colors from your paint color to your furniture. Use warm and natural colors like terracotta, brown, creamy white, or olive green to create warmth and depth in the room.
Use strategic lighting to play off of those colors. Open the blinds and let natural light show off the colors creating a cozy environment. Bring in lamps with soft bulbs to provide warm lighting and a curl-up feel.
Make sure the color of the room is balanced. If you want bold furniture, paint the walls a creamy white color. For more subtle furniture color, consider painting an accent wall with a rich color to add layers to the room.
Any accents or living room decor can contrast with the bold colors by remaining neutral. Too much deep color can make the room feel too dark, so take notice to balance the furniture, lighting, and paint color appropriately.
Bring the Warmth
In most living rooms, the center of the room is the television. Break this trend by making warmth the focus of your small living room makeover.
Fireplaces or pellet stoves can bring an immediate warmth and coziness that no piece of furniture or device can do. With the smell, sound, and soft light, nothing says cozy like an evening fire in the fireplace.
Spruce up that fireplace with bold colors or decor in front. Add pops of color and richness with a patterned rug in front of the fireplace to create a welcoming space.
A pellet stove has a unique look that can set your living room space apart from every other room in your house.
Add Texture
As you plan your living room makeover ideas, consider bringing cozy into the room with texture.
The benefit of using texture to change the feel of your living room is that you can regularly change it. A winter type of cozy can be different than a summer type.
Create a feeling of luxury with velvet furniture. As a bonus, velvet is stain-resistant, giving you luxury even if you have children running around your home.
Add in lighter materials such as linen or cotton for the warmer months and wool or fur in the cold months. Each material and texture can feel cozy and inviting in different seasons. 
Keep pillows, rugs, or throw blankets in storage for different seasons. These subtle items change the feel of the room even while staying within a tight living room makeover budget.
Cozy Living Room Makeover
There are several options for creating a cozy feel through your living room makeover. These three tips will get you started developing the vibe you want in the budget you have.
Find other frugal living tips and resources to help you live a joy-filled life regardless of your budget.
Anything to Add? Leave a Comment!