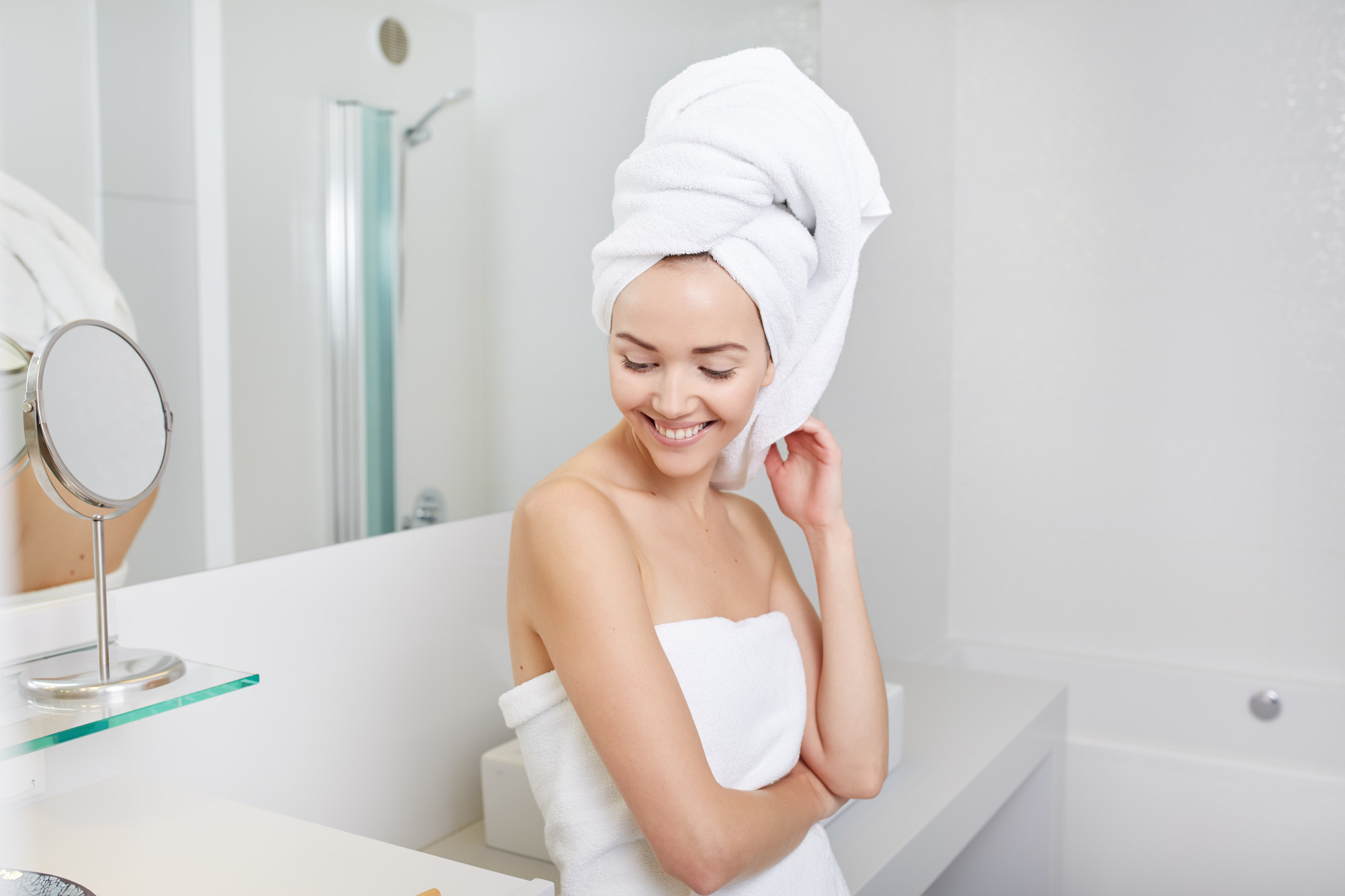 How clean are your dish towels? You might be shocked to learn just how filthy they are—research has shown that many household dish towels contain the staphylococcus bacteria, which can cause food poisoning or skin irritation.
What can you do about it? Ditch the dirty dish towels and make the change to microfiber, which has antibacterial properties.
There are many microfiber towel benefits, one of which is antibacterial cleaning. That's just one of their many advantages though—to find out more, keep reading to find nine amazing reasons to try microfiber towels for your kitchen, bath, and cleaning needs.
1. Dry Your Hair Faster
Do you ever wrap your hair in a towel and find the towel just becomes damp and heavy, but your hair is still soaking wet?
Cotton towels aren't that absorbent, and they quickly become soaked. Instead, try drying hair faster with a microfiber towel.
Microfiber towels are denser, with higher fiber counts, so they have more ability to absorb.
2. More Hygenic
Microfiber towels are more hygienic than cotton towels since they're more effective at capturing bacteria. Cotton towels or mops will just push bacteria around, which doesn't actually leave your home cleaner.
Instead, clean bacteria-prone surfaces like kitchen countertops with a microfiber towel, leaving your home more hygienic and stopping bacteria in its tracks. We much prefer the antibacterial microfiber towel to a dirty cotton one which spreads bacteria, putting the health of our family at risk.
3. Prevent Cross-Contamination
Would you use a towel in the kitchen that had previously been used in the bathroom? No!
But if you're cleaning with dish towels, there's no way of knowing which towel has been used where. A better solution is to purchase several sets of microfiber towels for cleaning, in multiple colors.
Red for bathroom, yellow for kitchen, green for dusting? That way, it's simple to know which towel to use when.
You can also find towels in plenty of sizes, so you can find small towels for cleaning jobs and larger towels for bathing and showering.
4. Prevents Hair Breakage
Because cotton towels lack absorbency, we often find ourselves rubbing our scalp and hair with our towel to help it dry faster. However, the harsh rubbing or twisting of the towel causes hair breakage.
For an alternative, gently wrap your hair in a microfiber towel. It will dry your hair faster, but without any damage or breakage to your hair.
Drying with microfiber is also more gentle on your hair than blow-drying or heat styling.
5. The Towels Dry Fast
After you're done using your towel, there's no waiting around for towels to dry—microfiber is fast drying. It's lightweight and soft, so your towels will dry fast after a day at the beach.
Make sure you know how to wash microfiber towels correctly, then hang them up to dry and they'll be dry and ready for folding in no time.
6. Long Lasting
Do you find cotton towels tend to unravel or become threadbare over time? You're not alone—this commonly happens to frequently used bath towels.
One advantage to choosing microfiber towels is that they're long-lasting. It's estimated that they can take up to 500 washings, giving you plenty of time to use and reuse your towels.
If your towels are starting to feel rough or look frayed, then it's probably time for a replacement. Luckily, the towels can be affordable, especially when you consider the cost per use.
7. Easy to Store and Pack
Do you live in a small apartment or frequently travel with towels? If so, you know how important storage space is.
Anyone who's tried to pack towels knows that they are big, bulky, and it only takes a few fluffy towels to fill up a packing box or a closet shelf. The smaller, thin size of microfiber means these towels take up far less space.
They're also easy to roll up, throw in a beach bag, or to pack in a suitcase. If you have limited linen closet space or a tiny bathroom, you might want to check out microfiber.
8. Pick Up Dirt Easily
Microfiber has fine netting-like materials over its surface. This makes it fantastic for cleaning, as they can pick up dirt easily.
Replace paper towels, which aren't environmentally-friendly, with microfiber towels. They are perfect for cleaning up spills, dusting, or wiping down countertops.
9. They're Absorbent
Another great reason for microfiber is that it's super absorbent. Invest in a set you can use for cleaning in the kitchen, as they're fantastic for cleaning up big spills, such as a broken glass of milk or a baby bottle.
Cotton towels tend to push liquid around, so they aren't great for big spills and messes. Although microfiber looks thin, their dense fibers can clean up anything you can throw at them.
Start Enjoying These Microfiber Towel Benefits
Once you make the switch to microfiber, you won't look back. Start enjoying these microfiber towel benefits in your home by investing in a set.
You can find them through department or homeware stores, along with online—look for sales if you're on a tight budget. With plenty of colors and patterns, you're sure to find towels that match the style of your home.
Did you find this article helpful? If so, please keep reading for more engaging and useful blog posts.