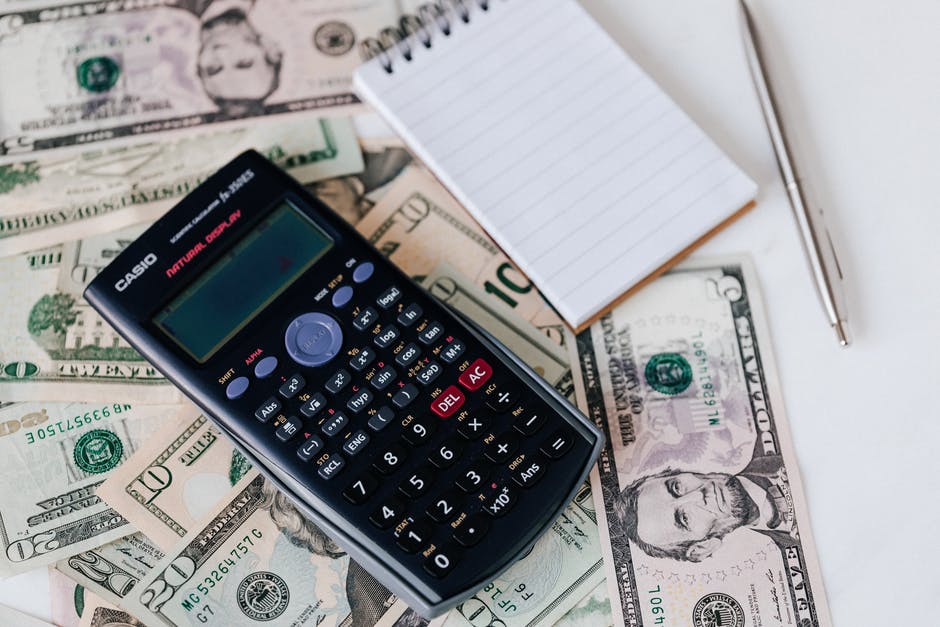 Did you know that the average retirement age is sixty-six years old? If you're nearing retirement age, you might be getting nervous about all the expenses that accompany this life transition.
Whether it's healthcare costs or day-to-day expenses, retirement can be intimidating. But, it doesn't have to be. With proper financial planning, you can take a lot of the guesswork out of retirement funding.
That's why we organized these five financial planning tips for seniors. That way, you can start feeling confident about the future. Let's get started!
Why is Financial Planning Important for Seniors?
Financial planning is important for seniors because retirement is likely coming up. When you decide to stop working, you will need to rely on your savings and other assets to make up for the lack of income.
Specifically, you need enough money to maintain your standard of living. This standard can differ from person to person. But, it all requires some degree of financial planning.
You will also need funds in cases of emergencies, like an unexpected medical problem or family issue. Proper financial planning gives you peace of mind for these two areas. Not only that, if you do it properly, you can increase your savings.
That means that in the end, you'll be able to pass something on to the ones you love. Now let's take a look at some tips that can make your financial goals a reality.
1. Map Out a Realistic Budget
The foundation of any good financial planning for seniors is an accurate budget. This helps you determine how much money you regularly spend and how much you need to save. For starters, gather common expenses like:
Rent or mortgage payments
Food and groceries
Utilities
Transportation
Insurance payments
Healthcare costs
Home maintenance
Any outstanding debt you have
Travel expenses
Recreational funds
It's important to be as realistic with your personal finances as you can. Unless you've been diligent with planning, likely, your retirement income won't be as high as your peak earning years.
That means that you will need to limit any unnecessary expenses to maximize your savings. You can do this by going through your budget and cutting back on certain things.
No one likes to give up things like entertainment and travel for money management. But, cutting back for a few years can save you a lot of money for retirement.
In the meantime, you can also look for additional ways to save money. Senior discounts on food, movies, and other expenses are a great place to start.
2. Automate Your Finances
There's no point in hiding the fact that cognitive decline is a natural part of getting older. There's nothing wrong with being forgetful when you're older. However, it can be problematic when you forget an important part of your finances.
The solution is to automate everything. That way, you never have to worry about forgetting it. You can start by automating your sources of income, like your pension, social security, any disability payments, and investments.
Find out how to automatically transfer these payments to your account through direct deposit. This can be a bit of a headache, but it's worth it in the long run. You should also do the same with any regular payments your make.
Bills and care costs can also be automated. Just make sure that you're occasionally checking your accounts to make sure that you aren't coming up short.
If there's not enough money in your account for direct deposit payments, you will get charged with penalities.
3. Consider Power of Attorney
You need to be prepared for the unexpected once you reach senior age. And, that involves accepting the fact that one day you might be unable to make financial decisions, whether through cognitive decline or a medical emergency.
Setting up power of attorney can be a good buffer for this event. It gives a family member the ability to make financial decisions on your behalf. Think of it as a living will that carries out instructions if you aren't able to do it yourself.
Unfortunately, there have been cases of financial fraud when it comes to power of attorney. You can prevent this by appointing more than one agent.
4. Create a Will
No one likes to think about their death. But, the reality is that it happens to all of us. And, without a will in place, it can make sorting through your assets a challenge for your loved ones.
Make things easier on them by clearly spelling out how you want your assets divided. The good news is that making a will is pretty straightforward these days. In some cases, you can even do it online.
5. Consider Future Living Situations
You will also need to decide on future living situations. Many seniors want to stay independent for as long as possible. Sadly, this isn't possible most of the time. At some point, almost all seniors will require some form of care.
The good news is that you don't need to give up your independence to get this care. There are likely lots of solutions for senior living in my area that provides whatever level of assisted living you need.
Best of all, you get to connect with a community of fellow seniors.
Enjoy Learning About Financial Planning Tips for Seniors? Keep Reading
We hope this article helped teach you some financial planning tips for seniors. Everyone's finances are different. That means that no two retirement circumstances will be the same.
But, regardless of whether you are a CEO or a small business owner, you can benefit from this financial planning advice. However, if you need extra help, don't be afraid to contact a retirement planning specialist.
Do you not want this article to end? We don't blame you. Luckily, there are hundreds more that you can check out by continuing to explore our site. So, get started!
Anything to Add? Leave a Comment!