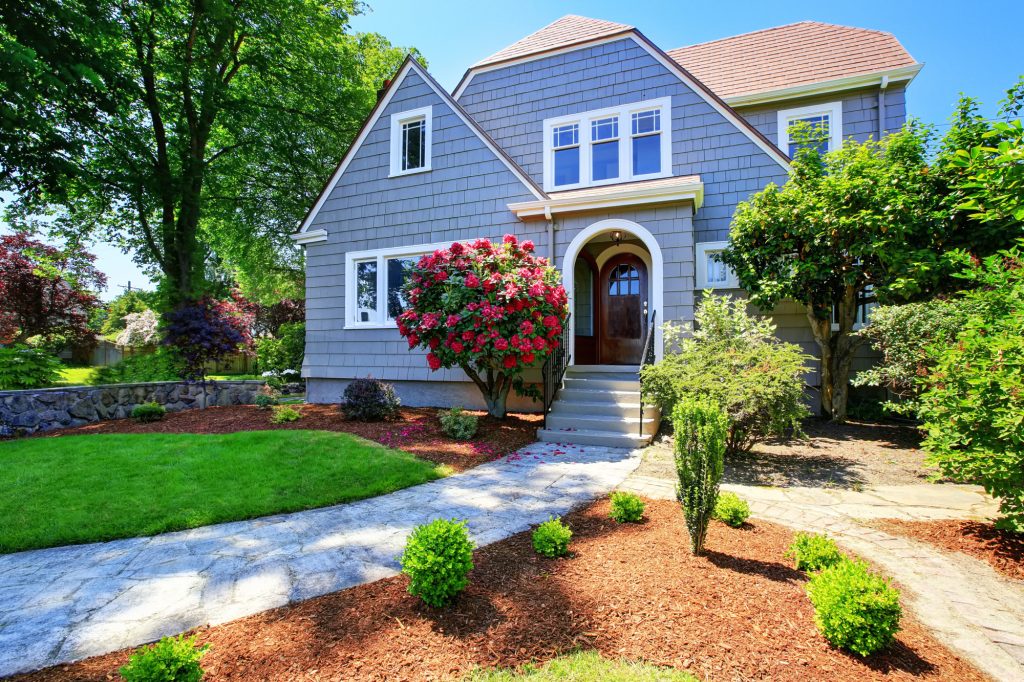 Did you know that having a good curb appeal increases your home value by up to 7%?
Are you familiar with the expression "the first impression lasts a lifetime?" Well, it's true.
We've all driven past homes that feel like they have that certain aura and appeal that we wish our homes would have. The good news is that appeal and charm are not too far from reach.
There are so many house curb appeal ideas that will leave your home with the welcoming and attractive charm it needs. Keep reading to learn five curb appeal ideas for every budget.
1. Redesign Your Roof
Your roof is the single most visible part of your home. This makes the roof a huge factor to consider as it impacts how appealing your home becomes. From the design of the roof to color, getting the right balance can leave your home attractive and inviting.
Redesigning your roof will significantly impact your home's overall look and feel. This will also characterize and individualize your home, making it stand out and turn every passing head.
To learn more about how a new roof enhances curb appeal design and more, visit resilient roofing today.
2. Upgrade Your Landscaping
One of the easy curb appeal ideas that will immediately impact your home's look and value is upgrading your landscaping. However, landscaping is more than just sticking up some flowers and shrubs here and there. Having a coherent plan will go a long way into actualizing the idea in your head into reality.
Research all the landscaping ideas and find one that perfectly suits your home. With the idea locked in, you can now develop a plan for your yard and stick to it.
3. Spruce up Your Front Porch
Adding some homey touches will positively impact your front porch curb appeal.
First, establish a clear connection from the street to the front porch. Overgrown shrubs and grass should be trimmed. This ensures an articulate pathway leading to your home that isn't hidden and is easy to navigate.
You can also include some seats on the porch as a stop-over. Even the tiniest homes will come to light with correctly sized porch seating. Also, don't forget to upgrade the porch's lighting fixtures; they'll light up the porch like it's Christmas.
4. Repaint
Old and peeling house paint will work against your curb appeal. Scraping off the old paint and repainting will significantly improve the overall look of your home.
However, you need to take your time and carefully select the colors. This is because the color you choose can either make or break your curb appeal efforts.
5. Upgrade Your Door Hardware
Your door represents your guest's first contact point with your home. Since hardware is the centerpiece of most doors, even the most beautiful door can appear unattractive with substandard hardware.
Replacing the cheap, old, and worn-out door handles and door knockers will go well in improving your home's curb appeal.
Spruce up Your Home With These House Curb Appeal Ideas
Don't wait any longer. Leverage these house curb appeal ideas and give your home the wow factor it deserves! This will make your house stand out and be the envy of the neighborhood.
Did you enjoy reading this article? If so, check out our website for more content on frugal living and family life.
Anything to Add? Leave a Comment!