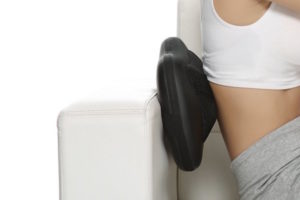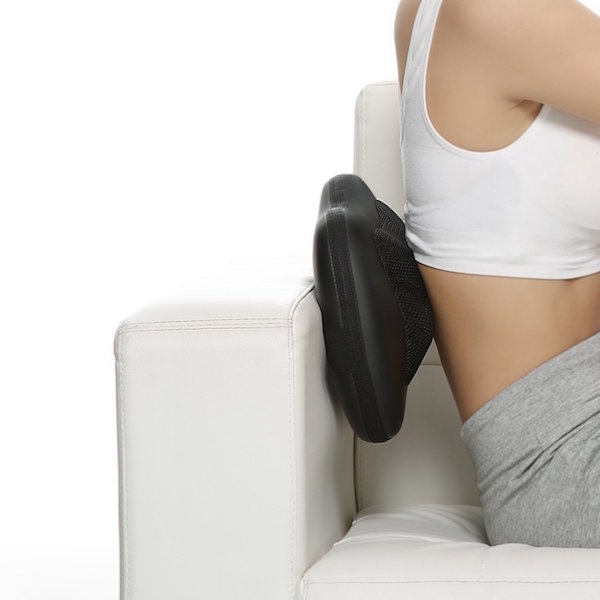 Do you ever muscle aches and just need a little massage? I know I do! Being a mom and playing and chasing around toddlers can be hard on our bodies! Thankfully there are products we can use at home to help ease that discomfort! Check out this one! It's a Naipo Neck Pillow Massager Shiatsu Deep Kneading Massage with Heat for Relieving Back Neck and Shoulder Pain! You can use this in your home, office, or even in your car! Yes, it has a car adapter! It rotates in circles and has a setting if you prefer heat! Go now and order this for yourself, for $39.99 you don't be disappointed!
4 Deep-Kneading Shiatsu Massage Nodes – Mimic the kneading and penetrating motions of a real massage therapist's hands, helps with relaxing and relieve muscle tension in the car, office, and home.

Perfect Massage Spot – Allows massage your neck, lower & upper back, shoulders, lumbar, calf, and so on.

Heating Function – The massage nodes can be heated to about 40℃, so it is good for blood circulation with warm temperature, but not hurt to your skin.UL approved power adapter works with wide voltage (110-240V ).

Ergonomic W-design – follows the contour of the body and allows focusing on a specific target area.

Quality Warranty – Provide a full refund within 30 days with no reason and 2 years warranty with any problems.