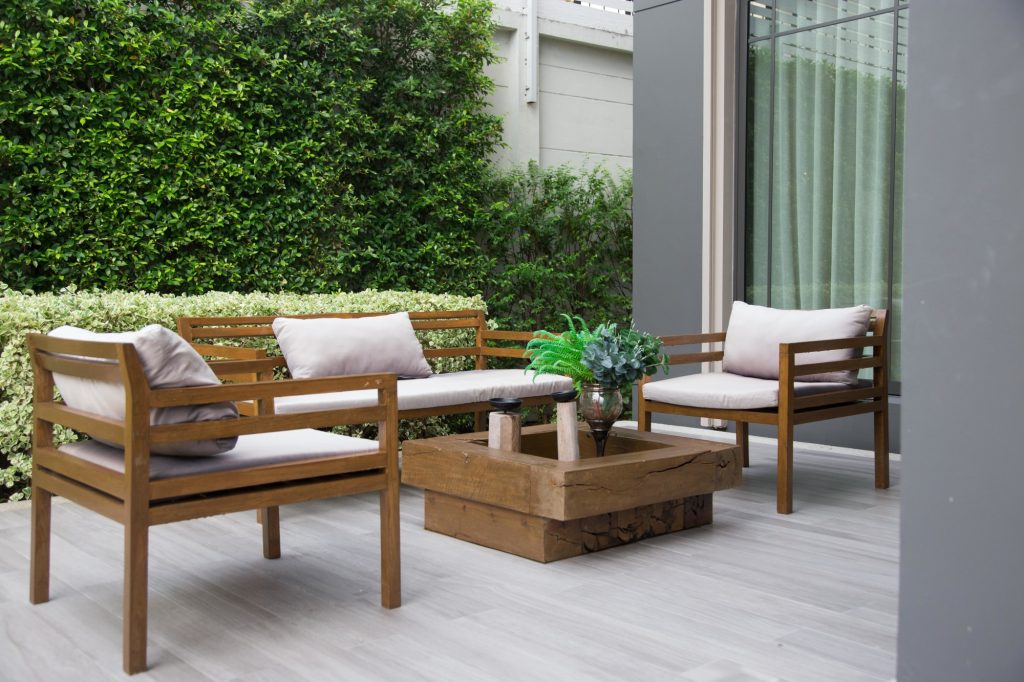 When summer arrives, you want a backyard retreat where you can entertain and relax. But is your patio looking a little rough? With a few strategies in mind, you can find ways to breathe new life into your patio no matter your budget.
Ready to dig in? Stick around to learn 3 pro tips for your patio remodel!
1. Add Lighting and Planters to Your Patio Design
When it comes to patio remodel tips, a big one is to focus on everything but the actual slab of concrete. This includes the décor, lighting, and plants.
String some lights from vertical poles at each corner of your patio. You'll create a festive ambiance perfect for your next cocktail party or barbecue. While you're at it, introduce bug-resistant torch lights to keep the mosquitos at bay.
Patio furniture fades over time, so investing in some sun and water-resistant pieces will produce an instant makeover. Refresh your backyard space with wicker or tweak options from Harbor Classic. Then get some patterned pillows and throw rugs to add splashes of color.
Line the edges of your patio with ornamental plants, like begonias or hydrangea. You may even want to introduce a few basils or cherry tomato plants. You'll have everything you need at your fingertips for summertime salads and drinks! 
2. Use Recycled Materials in a Patio Remodel
On a tight budget? Your patio design can look like it's worth a lot more. Turning to cheaper or recycled materials can shave hundreds or even thousands of dollars off your costs.
When remodeling your patio, consider decomposed granite or gravel if you're starting from scratch. Just define the edges of your patio area and ensure there aren't any power lines in the way.
If you're replacing an old deck or have access to old barn wood, use it! Get rid of nails and screws and sand down rough edges. You can use wood slats to construct a privacy screen or set of side tables.
3. Build onto What You Already Have
Wondering how to remodel your patio? One good strategy is to extend what's already there. If your existing patio pavers, tiles, or concrete slabs are in good shape, you won't need to start over.
Map out new sections to add. For instance, you could introduce space for a fire pit or fountain. Or add an area for eating that's separate from where you station your lounge chairs or grill during the summer months.
You can use a gravel pathway to connect the new and old sections and line the path with plants. You also can build a patio cover, or pergola, for an attractive way to offer protection from the sun. A latticed cover will let some light come through.
Follow These Patio Remodel Tips
A patio remodel is a fun way to make your backyard into a private sanctuary. Keep costs low by opting for recycled materials for the slab and fences. Then spruce up the area with verdant vegetation, lighting, and pops of color.
Find more ways to revitalize your home. Come back to find new articles!
Anything to Add? Leave a Comment!