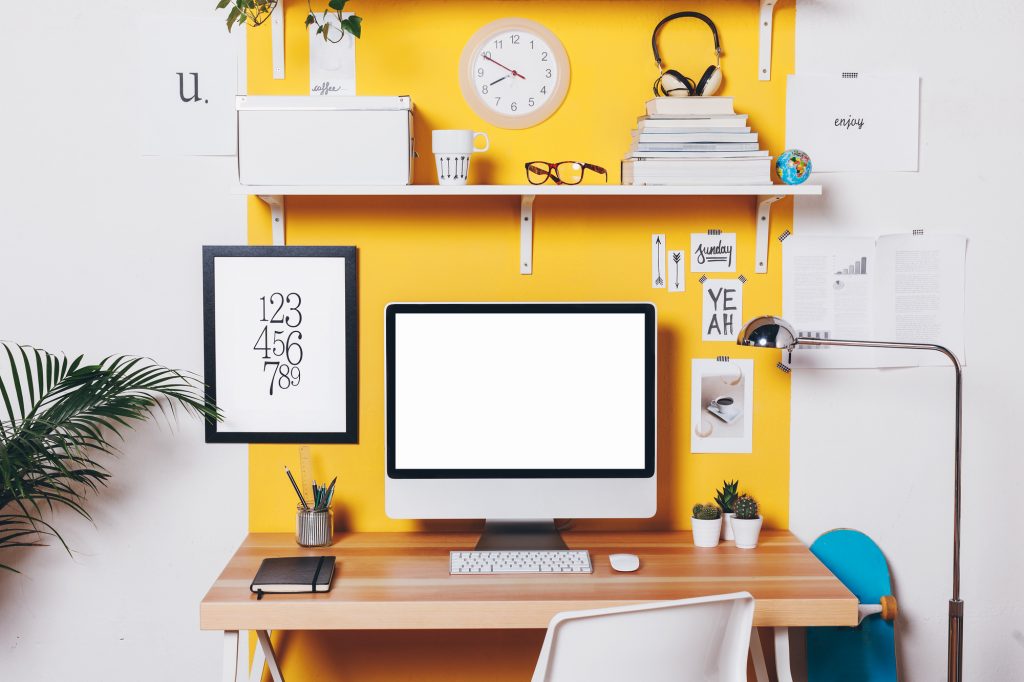 In the twelve years before the pandemic, remote work saw a 159% growth. Now, the option to work from home has become the norm in many companies worldwide, giving employees much more flexibility. 
Mostly, remote workers are happy to have the ability to do their jobs from home. Yet, having a home office or workstation is essential if you want to be productive. 
Are you setting up your home office? If so, you'll want to keep reading as we share some office decor ideas that'll inspire you to design your new workspace! 
Focus on Comfort
Sitting all day can wreak havoc on your body, especially if you don't have an ergonomic setup. Thus, you should invest in an office chair that helps you have good posture while you work. 
Thankfully, there are plenty of office chairs that are both ergonomic and stylish, such as those made of leather. So, be sure to choose a design you love and feel comfortable sitting in all day!  
Living Plants
Plants make any area of the home feel more inviting and refreshing. And since they also add pops of color to boost your mood while you work, one of the best office decoration ideas is adding different varieties of greenery!
For best results, place some small air purifying plants on your desk so you can see them often. And if you wish to bring the outdoors indoors, you can use large plants, such as a Monstera or Pachira Aquatica, to give the space a jungly feel. 
Don't Forget Items You Love
Since you spend a large portion of your day working, it's helpful to keep some of your favorite items around. Doing so personalizes your workspace and helps you stay inspired. So set out your favorite flowers, hang your artwork and photographs, or use a diffuser or candles. 
Add a Cozy Rug
Rugs make a room more comfortable instantly and keep your home office a lot warmer on a cold day. So, one of the best work office decor ideas is adding a large area rug under your desk and chair. 
Some styles, like shag rugs, feel great on your toes and will help you stay cozy while you work. Moreover, they look great in any office because they add texture to a dull space.
Multiple Work Surfaces
If more than one person in your family works from home, traditional office decor ideas may not work for you. Instead, it's helpful to integrate multi-functional spaces into different rooms of the house. 
For example, you can browse tables for sale that allow two people to work on them simultaneously. Or, you can place a small desk in the living room that you can use while you're finishing up work for the day.
Doing so allows areas to transform into workstations when needed but without sacrificing your home's style. 
Enhance Your Workspace with These Office Decor Ideas
Using these office decor ideas, you'll bring your home office to the next level! Moreover, you'll likely find yourself more productive and in a better mood throughout the day. So, get to work and start decorating with the help of these home office decor ideas!
Would you like more office decor ideas for work or home? If so, browse more of our content related to design tips!
Anything to Add? Leave a Comment!