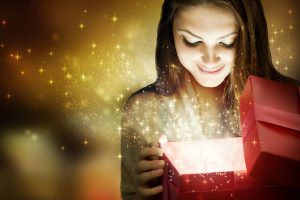 We all have that one friend or relative who's incredibly difficult to buy for.
You know the one. She has plenty of money and can afford to buy herself anything she wants. She always tells you not to bother picking out presents for her, but you want to get her something anyway.
Or maybe she is plain old picky and nothing you choose is ever quite right.
Whatever the case, your quirky friend deserves some equally quirky gifts. Read on for some truly unique gift-giving ideas.
1. Give the Gift of an Experience
When your friend already has everything she could possibly need, it can be hard to pick out a good gift. Why not give her an experience instead of another useless object that will only collect dust?
Science says that experiences are more meaningful and make better memories than tangible items. If you choose an experience that you and your friend can share, it will help you bond and become closer.
What kinds of experiences make good gifts? Of course, it depends on your friend, her hobbies, her likes and dislikes. If she's an adrenaline junkie, try a zipline trip, bungee jumping, skydiving, or driving a race car.
For less adventurous types, choose a cooking course, aerial yoga class, or a meet-and-greet with a favorite author, comedian, or performing artist.
2. A Subscription Box Is a Gift That Keeps on Giving
Subscription boxes are one of the hottest gift-giving trends of the past few years, and their popularity shows no signs of slowing down.
There's a crazy array of possibilities, too. You can buy subscription boxes of yarn, books, socks, comics, snacks, soap, slime, and even sex toys.
Another plus of gifting such a box? They're available at just about every price point since you control the length of the subscription.
3. Make It a Membership
Another of the best quirky gifts to give someone who has everything is a membership to a local attraction.
A year-long membership to a zoo, amusement park, museum, science center, nature park, public radio station, or historical site makes a great gift. And it isn't just good for your friend. It also helps fund programs or helps the organization stay up and running.
Since most memberships come with a certain number of guest passes, chances are your friend will invite you along at least once during the coming year!
4. Consider a Charitable Donation
Find out what causes are near and dear to your friend's heart. Then make a donation to an appropriate charity.
If your recipient is an animal lover, give a donation to the local humane society or shelter. An avid reader would appreciate a donation made to the local library or a charity that makes books available to low-income families.
To ensure that your dollars go as far as possible, check out Charity Navigator. Here you'll find objective ratings and in-depth information about which charities you can trust.
5. For the Craft Cocktail Lover
Have a friend who loves bourbon, scotch, or other spirits? Maybe she's an amateur mixologist who's ready to take her hobby to the next level?
Either way, surprise her with truly thoughtful and quirky gifts from Red Head Oak Barrels.
Choose from a wide selection of kits that help anyone make whiskey, rum, and other potent potables at home. They even offer the aging barrels themselves, in addition to many accessories and accouterments perfect for anyone who enjoys a stiff drink or a good cigar.
6. Gifts That Give Back
Want to know exactly where your donation dollars are going?
There are several organizations that let you specify what your charity donation will buy. You can fund meals for shelter animals, mammograms for women in need, shoes for children, fruit trees for African villages, or a flock of ducks that will help a family earn a living.
Greater Good is one such organization; another is Heifer International. What's wonderful about these types of gifts is that they aren't just handouts. Often, they allow families and individuals to help themselves by earning a living. They empower people and improve lives.
What better way to honor your friendship than by paying it forward?
7. The Gift of Friendship
We're going to close out this list of quirky gifts by suggesting something that might be the most meaningful of all–the gift of your time.
These days, it seems like our calendars get cluttered up with obligations and errands faster than you can say, "Siri, check to see if I'm free on May 7th." It can feel impossible to carve out time for our family members, let alone our friends. And the older we get as adults, the easier it is to substitute a "like" on Facebook for a real, in-person interaction.
So tell your friend that you truly value her company by scheduling a regular date to get together and catch up. What you do during this time is up to you, but it would be fun to suggest a special activity.
Maybe it's monthly mani-pedis with lunch to follow. Make plans to sing karaoke together or embark on a year-long quest to find your city's best burger. It could be a girls' night in with facial masks, silly movies, and a big bottle of wine.
Schedule a weekend getaway when you can put aside the stresses of everyday life and truly connect with one another. Or simply commit to finally going to that spin class she keeps pestering you to try!
What Quirky Gifts Have You Received?
Have you ever been given an experience, a membership, or a charity donation in your name? What quirky gifts have you given others, and how did they react?
We'd love to hear your thoughts on the subject, so let us know in the comments!
In the meantime, if you have any questions or comments about this post, feel free to reach out and get in touch.