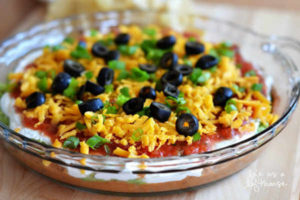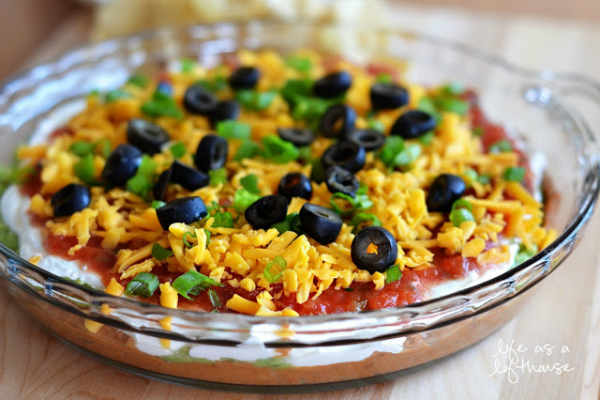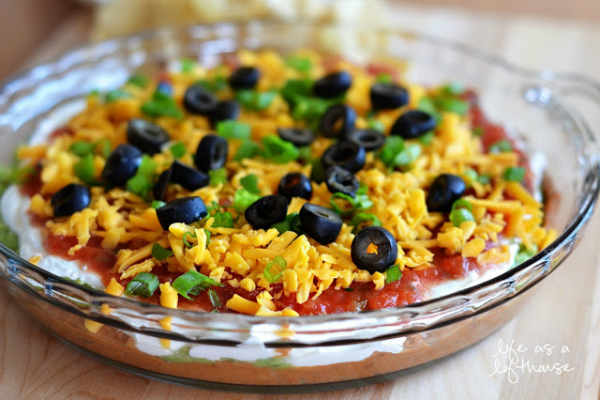 Seven Layer Dip Recipe!
Need a yummy dip for your upcoming football games?  If so, what dish will you be bringing to the party? I'd bring this Seven Layer Dip Recipe, because it delicious and easy to make at home! This dip has guacamole, sour cream, and cheese. Doesn't that sound yummy to make yourself? If you'd like to make this dip recipe as well, be sure to have the following ingredients at home:
1 (16 ounce) can refried beans
1 (1 ounce) package taco seasoning
1 1/4 cups fresh guacamole
1 (8 ounce) container sour cream
3/4 cup fresh, chunky salsa
1 cup shredded cheddar cheese
1 small can sliced olives, drained
2 green onions, sliced
For additional directions on making this recipe, be sure to visit the Life In the Lofthouse Webpage for more details. Let us know what you thought of this recipe, we love to hear from our readers.