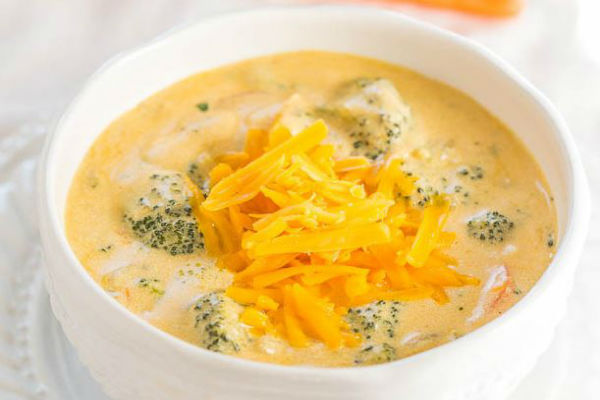 Best Broccoli Cheese Soup Recipe!
The weather is already starting to get colder, which means soup weather! I recently made this Best Broccoli Cheese Soup recipe and it was absolutely amazing. Nothing is better than broccoli and cheese! Am I right? My husband typically does not enjoy broccoli dishes, but loved this recipe! If you'd like to make this soup dish as well, be sure to pick up the following ingredients:
1 tablespoon + 4 tablespoons unsalted butter, divided
1 small/medium sweet yellow onion, diced small
1 clove garlic, peeled and minced finely
1/4 cup all-purpose flour
2 cups low-sodium vegetable stock
2 cups fat-free half-and-half
2 to 3 cups broccoli florets, diced into bite-size pieces + 1 cups stems, optional
2 large carrots, trimmed, peeled, and sliced into very thin rounds, about 1/16th-inch
3/4 teaspoon salt, or to taste
3/4 teaspoon freshly ground black pepper, or to taste
1/2 teaspoon smoked paprika or regular paprika, optional and to taste
1/2 teaspoon dry mustard powder, optional and to taste
pinch cayenne pepper
8 ounces grated high quality extra-sharp cheddar cheese
Let us know what you thought of this recipe in the comment section below, because we love to hear from readers. For more directions on making this soup, be sure to visit the Averie Cooks Webpage!
Anything to Add? Leave a Comment!