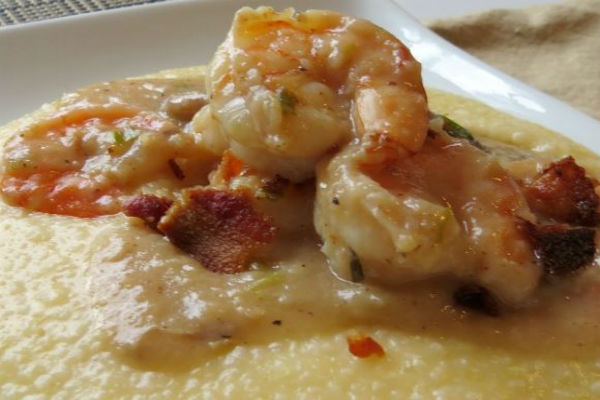 Shrimp and Grits Recipe!
In the mood for some good southern comfort food? If so, why not make this homemade Shrimp and Grits recipe! I often hear that people are scared to prepare shrimp and home. Shrimp is very easy to prepare with the right recipes and guidance! My husband recently prepared this Shrimp And Grits recipe for me himself and he doesn't cook often. If you'd like to make this recipe at home, you'll need the following ingredients:
3 slices of bacon
1 1/2 pounds medium raw shrimp, unpeeled
1/4 cup flour
1 teaspoon of vegetable oil
8 oz. fresh mushrooms, sliced
1/2 cup green onions, chopped
1 1/4 cup chicken broth (low sodium)
2 tablespoons freshly squeezed lemon juice
1/4 teaspoon of hot sauce
salt and pepper to taste
Cheese Grits
For more directions on making this recipe, be sure to visit the Written Realty Webpage for further instruction. Let us know if you often prepare shrimp at home. We'd love to hear your thoughts and feedback in the comments below.
Anything to Add? Leave a Comment!