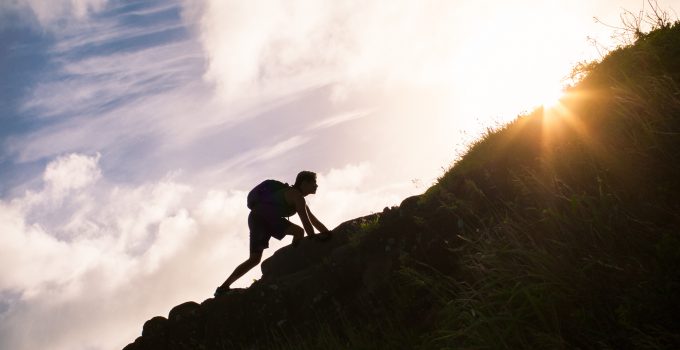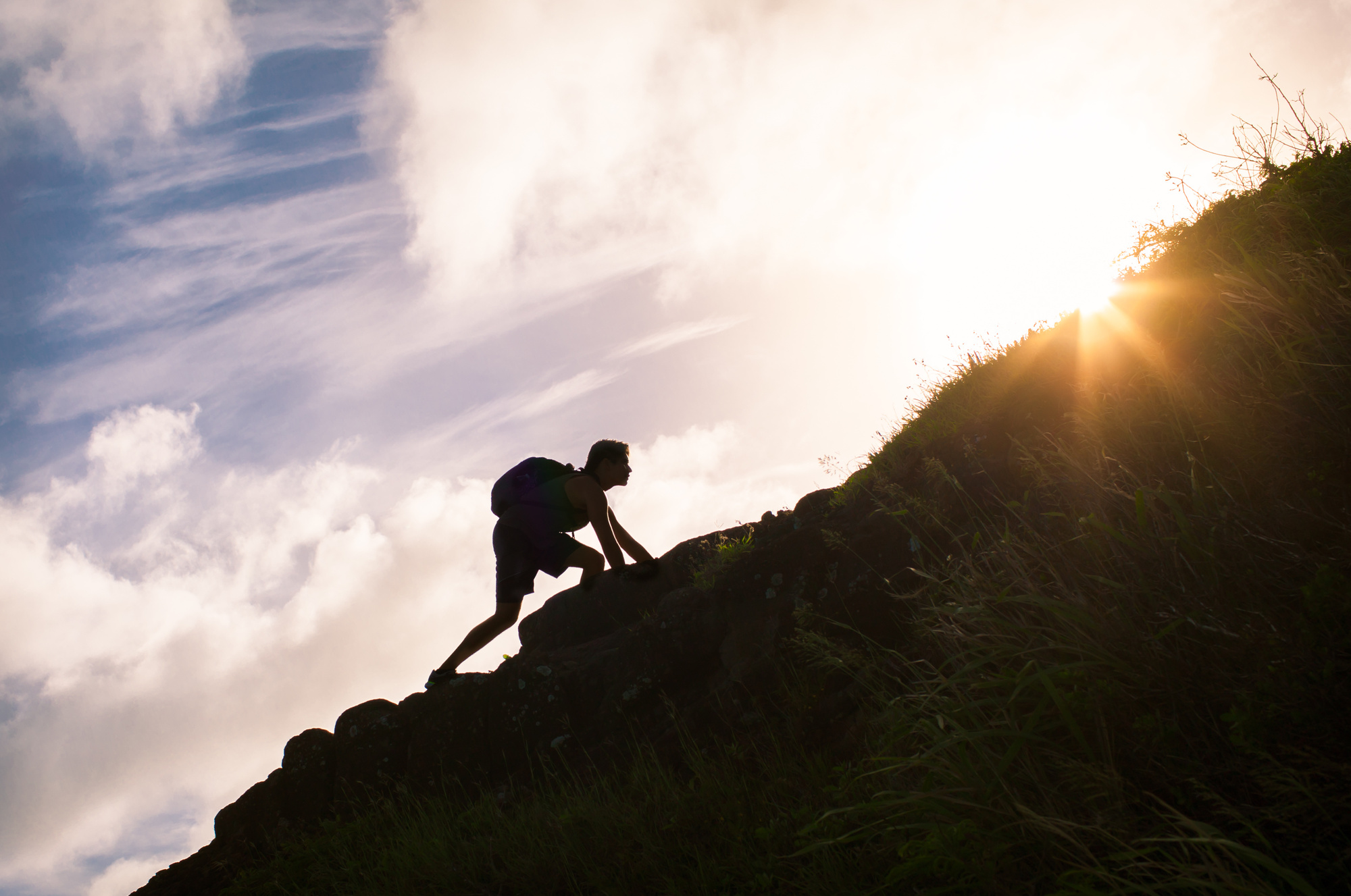 This quote is simple, but we love it "Improvement begins with I". Other than being a grammar lesson, this quote reminds us that only we can change ourselves.
But where to start? "I'll just be a better person" isn't a plan, it's a sentence. Find actual ideas you can stick to in our how to better yourself guide below!
How To Better Yourself: The Tips
You don't need a life coach, tons of money, or hours of free time to complete any of these tips. All you need is some determination, maybe a few phone apps, and a library card.
What are you waiting for? Get started!
Stay Reading
Have you ever heard the saying, "if you don't use it you lose it"? It's usually in reference to physical muscles. However, your brain is a muscle too.
Like the rest of your body, it needs a working and reading is the brain's version of CrossFit. Reading is a simple skill we take for granted, but it takes patience, diligence, and imagination.
If you're thinking "I'm reading this right now!" you're not off the hook. When we talk about reading, we mean long-form content with a narrative and complex points.
If you can, always keep a book on you. People used to do this before cell phones and they were never bored. Pick books that teach you how to better yourself and you'll be a better person page by page.
Learn a New Language
The world is more interconnected than ever and that's giving people who speak multiple languages more opportunities. Wouldn't you like to be one of them?
Yes, learning language is a hard skill, but it's one of the best things you can do to improve yourself. Perhaps even better for your brain than reading, learning a different language grows your brain.
If you commit to this technique how to better yourself, you can expect a better memory and a longer attention span. There are even studies that show people who speak multiple languages live longer (or at least are with it for longer).
When you show yourself that you can improve yourself, it'll increase your confidence. With easy apps like DuoLingo or Babbel, there's no excuse not to improve yourself!
Further Your Education
You CAN teach an old dog new tricks, though you shouldn't refer to yourself as a dog! There is no age limit on learning.
Take it from Amy Craton, who was 94 at the time of her graduation. She went to school in the 60's but had to stop to support her family through a divorce.
This cool great-grandmother took her education up five decades later and graduated with a 4.0 average. If she doesn't think it's too late for self-improvement, neither should you!
Thinking about going back to school or advancing your degree? Start by finding available states with legal studies programs.
To quote this awesome student,"If you're thinking about going back to school, do it," she says. "You'll open up a whole new life."
Early Bird Is a Better Person
Though this isn't the official expression, people who get up earlier are more successful and productive. Just ask any self-improvement guru!
There are full movements featuring waking up early. One of our favorites is the Miracle Morning approach by Hal Elrod. He takes 10 minutes 6x in a row (one hour) to get his stuff out of the way.
He journals, does a quick work out, tracks goals, and says his affirmations. You can do these steps for 10 minutes each or as quick as one minute. What're six minutes out of your day?
Workout
Yes, every self-improvement article there is will mention working out. Moving your body is that important!
You don't have to chase a carrot on the treadmill though, working out can mean anything that gets your heart pumping. If you have kids, play tag with them!
Set a timer if you're working up to constant cardio or play freeze tag so you can have breaks in between runs.
If you don't want to do that, find something that you like to do. That's the trick to the whole exercise thing. If you like to dance, find a Zumba class and shake your butt and feel silly.
Need an outlet for anger? Find a kickboxing class. Like sports? See if your rec-center has an adult league.
If you view working out as something fun, you'll be more likely to do it!
Volunteer
Your mom always told you it was better to give than to receive, but who has the time? You do.
Even if it's one afternoon a week or a month, there's some organization that could use three hours of free help. If you're young it's resume fodder and if you're grown, it's money in the karma bank.
Plus (surprise!) it has health benefits. We're talking mental and physical.
People who volunteer semi-regularly experience
Less chance of depression
A sense of purpose and fulfillment
An increase in self-confidence
Longer brain-life
Reduced stress levels
Dopamine rushes
Do you like to travel? The world-traveler lifestyle can be a tax write off! Look into voluntourism.
On these cross-globe trips, you have a huge range of activity choices. You can help farmers in rural France during the harvest or help marine biologists collect data.
With voluntourism (as long as you have the money to get there) everyone wins!
Start a Journal
Some of us have always been avid journalers, but the way we journal is changing. Traditionalists still prefer good old pen and paper, but keeping a digital journal works too.
You can write anything you want in your journal! Things that make you mad, happy, a play by play of your day – it's up to you.
Through journaling, you see your weak spots or repetitive things in your life. You pay attention more to patterns or behaviors and teach yourself how to better yourself.
Don't know where to start? There are plenty of journals that have daily prompts or writing exercises. You can find journal prompts online or find physical copies in the planner section of a bookstore.
We like the bookstore experience best since it allows you to flip through pages and see what you're buying.
Cancel Meaningless Subscriptions
Subscription boxes are all the rage and it's fun to get little presents in the mail every so often, but do you really need it? If you're like us, those things end up accumulating and cluttering up precious space.
We're not hating on them, it's nice to have travel sized mascaras for trips, but you don't need a new one every month!
If you have your payment linked through PayPal, you can go in and see what "Payment agreements" you're in. Instead of having to remember your login information for random sites you can cancel through PayPal.
Not only will this save you money, but trying this trick makes us feel calmer when looking at our bank statements.
It seems small, but prioritizing your money is why you're reading this blog, right?
Put the Screens Away
Yes, we said it. You limit your kids' screen time, so why not your own? Even though your brain isn't plastic and still-developing, constantly being plugged into devices is harmful.
Without getting into the nitty-gritty (and quite honestly scary) science, too much screen time is reducing your attention span. Depending on how you use it, it can even strain your eyes and give you wrinkles.
How much of a bummer is that?
Sleep experts like Ariana Huffington say to sleep with your phone in another room, but that's not realistic. Instead, try moving your charger station to your dresser.
Not having your phone within arms reach will reduce the dead-time you look at your phone before falling asleep. At a playdate or waiting for school to get out? Pull that book out of your bag from step one!
Say No to Straws
Don't have time to volunteer or don't want to spend the extra money on organic plastic kids toys? You can still make a difference in the environment by saying no to straws.
We've been avoiding plastic grocery bags for years, but drinking straws can take just as long to biodegrade. A single, normal restaurant throws away 45,000 straws in one year.
That's a ton! Plus, it's adding up in our oceans and on our beaches. Approximately 90% of marine life has ingested plastic of some kind.
Want something to drive this point home? Google "Straw stuck in turtle" for a quick dose of heartbreak.
Now that you're on board, tell your server you don't need straws when they take your drink order.
Meditate
If any of the tips on this list are beneficial, meditation's benefits lap them all. Why else would people still be doing it after thousands of years?
Want to know how to improve yourself through meditation? Get an app like Stop, Breathe, Think (free in app stores). This app and others like it have guided meditations the perfect lengths for beginners.
Say Yes to Self Improvement
Now that you've read this article there's only one thing that determines if you're going to improve yourself. Actually using one of these tips!
Getting ideas is great, but action speaks louder than words. Pick two things off of this list, something you can do right now and a longer-term option.
Knowing how to better yourself is a skill and we've just given you the cliff notes. Go out and be great!