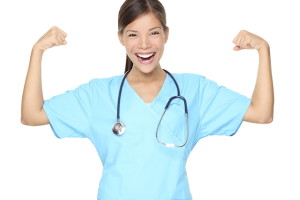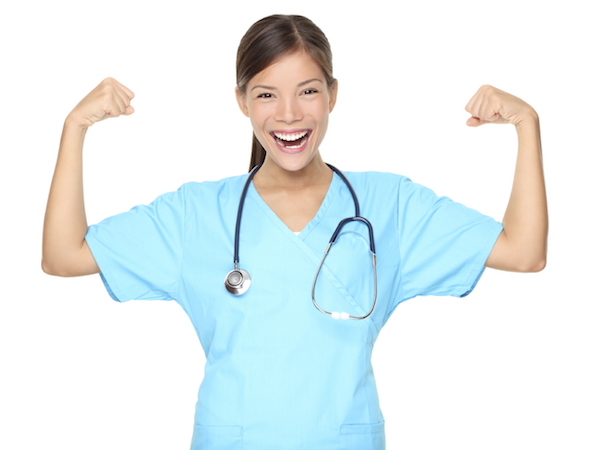 When you go visit the doctors office, typically the first person you will see outside of reception desk, is a nurse! Let us celebrate all nurses during National Nurse's Week May 6 – May 12! Below you will find a large list of freebie for all your nursing friends! Give them a high five and a THANK YOU this week!
Cinnabon bakeries will offer nurses a free Cinnabon Classic Roll or MiniBon roll when they present their healthcare ID badge.
Chick fil A is offering a free chicken sandwich for nurses who show an ID badge on May the 6th. Please check with your local location to see if they are participating. Some locations are limiting it to the first 500 beginning at 10:30 a.m.
WGU: is offering multiple $2000 scholarships and waiving the normal $65 application fee for nurses interested in furthering their education.
http://www.wgu.edu/landing/nursesweek
Some Yearly Discounts for Nurses and Medical Professionals You Might Not Know About!
American Nurses Association: The ANA offers a free webinar each year. This year it's "Culturally Congruent Care: Why Diversity Makes a Difference" on May 10. Visit NursingWorld.org to register for this 60-minute live event.
Disney World: All year round, nurses can score discounts on Walt Disney World resorts Swan and Dolphin, with rooms starting as low as $139 per night. Proof of employment required.
Hertz: Members of the AMA can get $250 off with promo code R2B-AMA.
Hobie Sunglasses: Members of NUSA can take 20 percent off sunglasses.
Mercedes-Benz: Members of the AMA can save between $500 and $3,500 on a new Mercedes-Benz vehicle.
New York & Company: This retailer offers a year-round nurses discount of 15 percent.
Office Depot and Office Max: Members of NUSA gets discounts of up to 80 percent off purchases at Office Max and Office Depot, plus free next day delivery on online orders. Here is a link to the NUSA main website
http://nursesusa.org/
Scrubs & Beyond has 20% off selected scrubs through 5/12/16. Sign up for their Scrubs Cash Rewards. You can earn $25 for every $100 you spend during the promotion period 5/1/16-5/14/16.
http://www.scrubsandbeyond.com/
FREE Nurse Gear
DVDs, Posters, Coloring Book, Magnet, Bookcover
https://www.discovernursing.com/
2016 National Nurses Week 7 Day Giveaway. There are 7 giveaways, one each day of Nurse's Week. You can win a stethoscope, $250 Amazon Gift Cards and more!
http://allnurses.com/national_nur…gn=contest

FREE iPhone APP – Nursing Central
https://itunes.apple.com/us/app/n…mpt=uo%3D4

FREE Kindle Book – The White Linen Nurse
https://www.amazon.com/White-Line…edepotc-20
FREE ANDROID APP – Hospital nurses – girl games
http://www.amazon.com/gp/product/…SENZEAAAND
Scrub Shop is offering a 20% discount for nurses this week. Must use code NW16
http://www.medcouturescrubshop.co…-2016.html
Free value basket for nurses for Nurse Week at Culver's in Fort, Myers, Florida. You must show your ID badge.