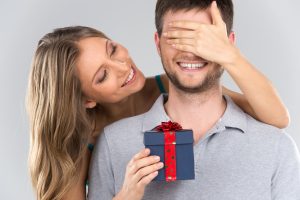 Buying gifts for the important men in your life can be challenging, especially when it seems like they already have everything they need. But when the next special occasion arrives, don't stress. Just get creative!
Need a little help coming up with out-of-the-box ideas for men? Look no further. We have everything you need to know right here in this handy gift guide for guys.
Keep reading to learn more!
Why Gifts Matter
When special occasions roll around, you may become overwhelmed with the task of selecting gifts for all your loved ones. After all, it can be a tall order.
However, it's important to remember that giving gifts doesn't just benefit the recipient; it benefits you as well. In fact, gift-giving is an important aspect of human interaction. It strengthens relationships and provides good vibes all around.
So, when the next birthday or family holiday starts creeping up, ditch the stress and focus on the amazing act of giving to others!
Gift Guide for Guys
When it comes to selecting and purchasing the best presents for men, we've removed the guesswork. Check out the ideas below to find a present that's perfect for every gent in your life.
Electronics
Do you know a gadget and gizmo lover? These cool gifts for guys who enjoy electronics are sure to impress.
A Surround Sound System
Every guy who's into electronics and entertainment has dreamed of owning a surround sound system. Make this dream come true by getting him the best of the best.
Bose and Klipsch offer a truly luxurious quality for a theater-like experience. Or, if you're looking for something a bit more affordable, search for options on Amazon like Logitech or Yamaha.
Headphones
Does your special guy need an upgrade from the earbuds that came free with his cell phone? Check out some high-quality headphones that will help him enjoy his favorite jams in all their glory. Bowers & Wilkins, Bose, and Sony all provide truly luxurious listens.
Accessories
Every man deserves to feel great about their wardrobe. So, help them out by giving them the gift of stylish accessories! Here are some winning options.
A Leather Briefcase
If the special guy in your life works somewhere that requires a briefcase, a well-made leather option can help him look and feel his best. Visit a local leather shop in your area and opt for a handmade design.
An Artisan Wallet
If you want a gift for him that combines style with uniqueness, look no further. NA KOA wallets are handcrafted, leather, and incorporate beautiful Polynesian tattoo art.
Instead of purchasing another boring, plain wallet, why not give him something truly breathtaking? Check out Nakoa's website to discover more.
Luxury Gifts
If you're searching for gift ideas for men who enjoy the finer things in life, these suggestions are perfect for you.
Carry-On Cocktail Set
This one is ideal for men who love to travel and enjoy a well-mixed drink. For craft cocktails at 35,000 feet, get the special guy in your life a carry-on cocktail set.
These adorable little gifts come with tiny (TSA-approved) non-alcoholic cocktail mixers. All you need to do is buy a bottle of your favorite spirit in-flight, and voila! You'll have easy, delicious mixed drinks with a luxurious flair.
Timeless Timepieces
Quality watches are one of the best gifts for men of all time. They'll never go out of style, and they're the perfect way to show him that you care.
However, gone are the days where the only option is a $10,000 Rolex. There are lots of luxury watch companies to choose from now. So, do some research to find the brand and piece that best suits your man.
A Proper Shaving Kit
Men often don't take the time to indulge in self-care rituals. Help out your man by giving him the gift of the perfect shave.
There are tons of luxury razors, shaving skincare products, and full shaving kits out there to choose from. You can even sign your guy up for a service that delivers replacement razors to him every month!
Gift Guide for Boys
Are you looking for awesome gifts for guys of a younger age group? No worries, we've got you covered! Check out the list below.
The Latest Gaming Console
If the youngster in your life is into gaming, he's sure to be pining after the latest model of his favorite gaming console. Do some detective work to figure out what his current favorite is, and surprise him with the newest version. Right now, the Xbox One X, PlayStation 4, and Nintendo Switch are the top contenders.
Looking for even more brownie points? Pick up a wireless headset that corresponds with his gaming system of choice.
Comic Book Kits
If you have a comic book lover on your hands, stimulate his creativity by giving him a make-your-own-comic kit. He'll be able to craft his own stories and illustrations, providing him with a hands-on learning experience that he's sure to love.
Streaming Devices
If you want to give the gift of entertainment without shelling out for cable TV, streaming devices are the perfect option for you. Affordable devices like the Amazon Fire TV stick or Google Chromecast allow seamless streaming of platforms like Netflix, Hulu, and more.
Pop! Figures
These days, it's difficult to find a backpack, desk, or office without a Funko Pop figure decoration. These little figurines are fun and adorable versions of virtually any pop culture figure you can think of. Pick up a Pop figure of your boy's favorite movie or TV characters for an easy and fun gift.
You've Got This!
As you can see, finding the perfect gifts for the special boys in your life doesn't have to be a hassle. Just use the gift guide for guys above and you'll have everyone checked off your list in no time.
And remember, giving gifts doesn't just benefit the recipient. It should be a heartening, bonding moment for you as well.
So try not to stress. Instead, focus on the beautiful experience of giving and enjoy yourself!
Do you have any questions or comments about this article? Feel free to reach out anytime.