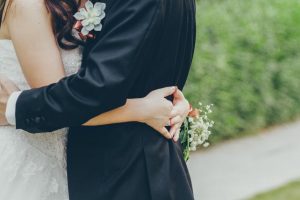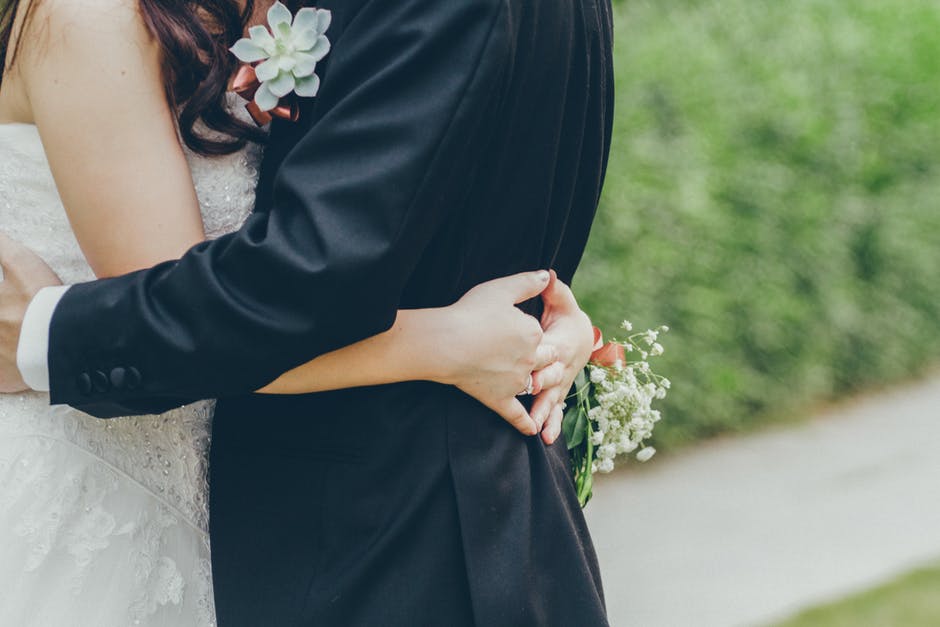 Do you want a large and extravagant wedding? Or would you rather only invite your family and closest friends?
A wedding is a time for love and celebration. There are plenty who go all out for their wedding. But some would rather say "I do" in front of the small select they love most.
Are you inviting only a few select people for your wedding? There's another benefit of an intimate wedding: they're cheaper. But weddings are still expensive. You may still be surprised at the high costs you still have to pay.
Are you prepping for your intimate dream wedding? Here's how to have the best wedding while working with a tight budget.
Factor Everything Into Your Budget
When planning a wedding, it's easy to go minimalist on the d?cor but splurge on the catering. Factor everything into your budget.
This is what a wedding requires:
Ceremony and reception space
Marriage officiant
Bridal gown
Grooms tux
Bridesmaid dresses
Groomsmen tuxes
Photographer
Music
Entertainment
Catering
Cake
Alcohol and beverages
And this doesn't include all of the small details that will make your wedding unique.
Have a set budget for each aspect of your wedding. Cut down on certain areas if needed.
For example, if the bride spends a lot on her gown, then keep accessories at a minimum. Instead, dress up the bridesmaids with lovely but affordable jewelry such as rose gold. Read more here.
Use Leftover Money Toward Your Guests
Let's say you budgeted hard and spent less than you expected. It's easy to spend the extra cash on a lavish honeymoon. But gifts are better when you give rather than receive. Instead, treat your guests.
Book a hotel for all of your guests from out-of-town. Buy a complimentary bottle of wine or other alcohol for your guests. Choose the fanciest restaurant for your rehearsal dinner. You can even schedule a limo service to pick up your guests.
What if you spent all of your budget? You should still treat your guests. Find little gifts to include in a gift basket. You'll also be surprised what a box of chocolates and a fresh flower bouquet can also offer.
Never Forget the Details
When planning the location and dress and all other wedding necessities, it's easy to overlook the details. When couples plan a lavish wedding, they hire a wedding planner who takes the details into consideration.
An intimate budget-friendly wedding doesn't require a wedding planner. But you should still think like a wedding planner and include all of the little details.
Surprisingly, these details can make your wedding more affordable. Minimalist d?cor, such as flowers, beats out anything lavish. Do as much DIY as you can. Create your own wedding invitations and thank you notes.
Entertainment Matters
When you invite a couple hundred guests to a wedding, they can easily talk amongst themselves and be entertained.
But what if you only invite a small group of people? They get bored pretty easily. This is why entertainment is more important at a smaller wedding.
But you can still save money on entertainment.
There's always the classic DJ. But rather than hire the expensive local celebrity DJ, find a newbie DJ or even just a close friend with a great sound system. Create your own playlist so you don't have to use one of theirs.
Another great and affordable option: hire a band. You can easily find a local band for cheap or even a young musician who needs some gigs.
Is music still expensive? There's no reason to skip out on the entertainment. Affordable alternatives include a fireworks show, animals and pets, bouncy castle, make-your-own-cocktail bar, comedian, karaoke, and fire breathers.
Only Splurge On the Ceremony
Who needs a wedding reception? Actually, you don't need a wedding reception. Sure, doing the chicken dance with grandma after getting cake smashed in your face sounds like fun.
But you're tacking on more costs for a wedding space, food, and entertainment.
Instead, splurge on the ceremony. After you say "I do," everyone briefly mingles and the wedding is over.
Afterwards, you can host a house party with you and your friends. You can play your own music, buy cheap alcohol and beer, eat snacks, and spend the next part of the night with your amazing friends.
Don't Choose a Basic Wedding Venue
When you search for a wedding venue, you probably come across a variety of different places. But they're all pretty expensive. To save money, don't settle for a basic wedding venue.
Who knew the warehouse the groom owns would be the perfect place for a wedding. What about the off-the-beaten-path parks and forests? These are lovely and cheap (or free!).
Other ideas include a local restaurant, bar, brewery, nightclub, concert venue, or an art gallery.
And worst come to worst, there's always a family home or a backyard. If your home isn't glamorous, you'll be surprised how many people are willing to rent out their luxury home.
Have a Timeline
It's easy to be burdened by surprise wedding costs.
The easiest way to stick to your budget is having a timeline. Make sure your cake is made by a certain time, you pick out all dresses and tuxes at a certain time, and arrange to have everything paid for during a certain timeframe.
A timeline not only saves money. It helps keep you organized. To ensure everything is paid off and documented, keep a document or a spreadsheet.
Time to Plan Your Dream Wedding
Everyone has different reasons to plan an intimate wedding. Some would rather not go over-the-top. Others only want their closest relatives and friends involved with the ceremony.
It's possible to have a small and cheap dream wedding. You just have to plan and budget well. Think outside the box with a wedding venue and entertainment. Skip the reception and all of the fancy d?cor. Only spend what you need.
You'll be surprised how amazing and easy a minimalist wedding is.
For more ways to save on a wedding and other aspects of your life, visit our blog.