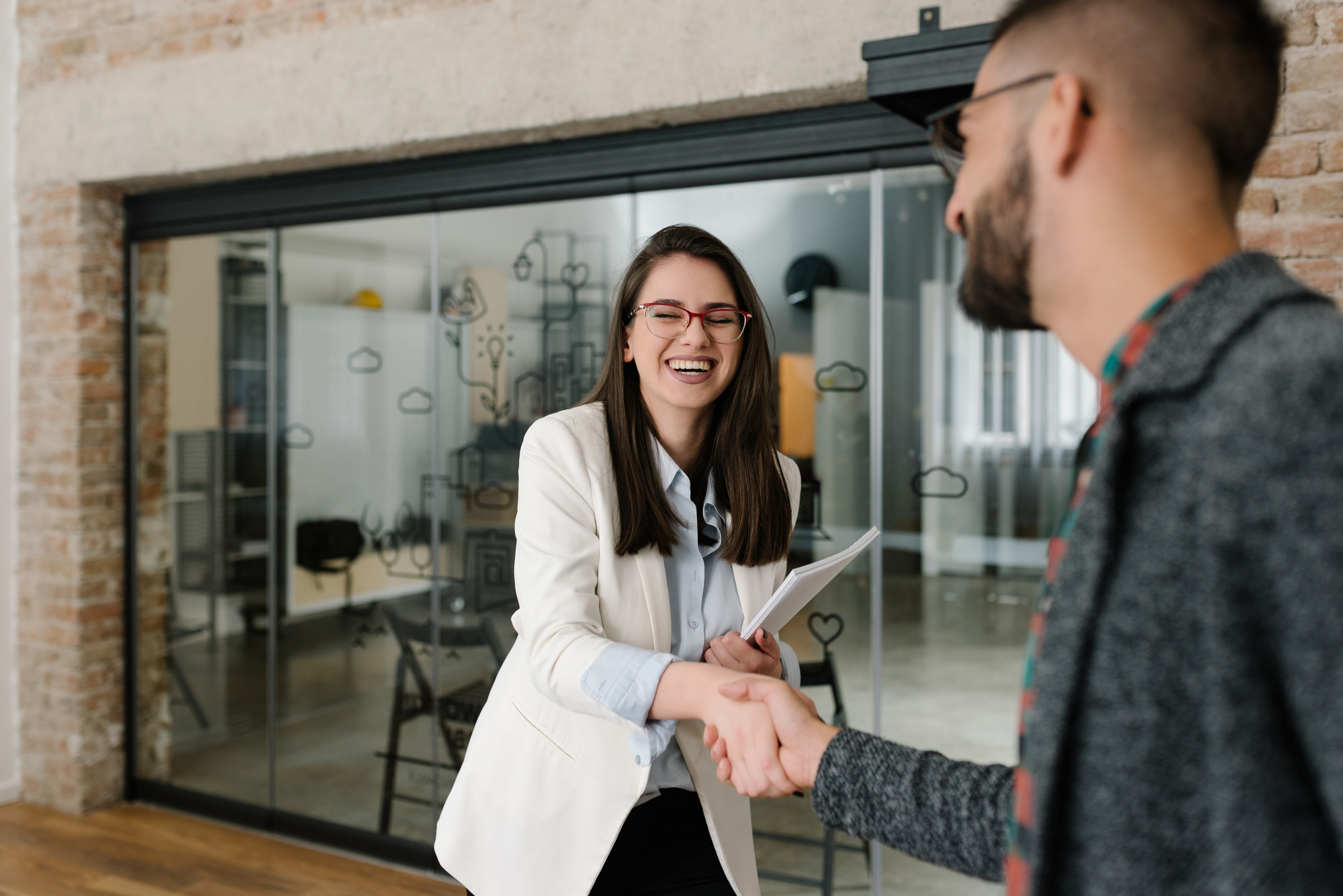 As of February 2018, the American unemployment rate sat at approximately 4.1%.
Being unemployed and searching for a new job can feel undoubtedly overwhelming and stressful.
If you've been recently laid off, you may be scrambling around, trying to set your finances order, apply for new positions, and doing what you can to keep sane in the process.
You may also be stressed about all the upfront costs, such as interview clothes or gas mileage, that come with searching for a new job.
We've got you covered on the best tips for saving money during this stressful process. Let's dive in!
Cut Back on Living Expenses
This should go without saying, but when you're searching for a new job, money will probably feel a bit tight. This is especially true if you are supporting your family or experiencing a major wage loss.
Fortunately, there are several areas that you can cut back on. For example, can you reevaluate your grocery budget and eliminate or cut back on eating out? What about finally committing to cutting the cable cord?
When you're jobless, every cent counts. You don't need to be buying any luxuries or indulgences right now.
The only expenses to continue focusing on? Ones that are related directly to a job. This can include headshots, resume-building services, gas, your cell phone bill, and the Internet.
Anything else? Wait until that first paycheck comes in.
Upgrade Carefully
So, you've landed a few interviews, but you have nothing to wear? You were diligent and followed the guideline to cutting back on living expenses, but what if you desperately need a haircut and some clean shoes?
As we know, interviews are your first (and sometimes only) impression to show off what you got to your potential employer. If you look shabby, this may reflect very poorly on your potential performance.
With that in mind, you don't need to blow hundreds of dollars on an expensive interview outfit or makeover.
Check out the local Goodwill or consignment stores near you. Many people outgrow their work clothes (weight change, pregnancy, change in styles), and so many of these stores have plenty of business casual clothing in stock.
No luck? Check out online retailer or apps like eBay or Poshmark where you can score some serious discounts. Or, just ask your friends and family if you can borrow one of their outfits!
As for your hair? Check out a local cosmetology school. You'll get a polished new look at a fraction of a salon price.
You don't have to worry about major hair disasters either. All students receive supervision and monitoring from trained, licensed professionals.
File for Unemployment
Before searching for a new job, take care of the financial matters from your last job.
You'll need to file a claim with your state's unemployment program to receive benefits. This means you should contact the program immediately after you become unemployed.
When you file your claim, you will need to provide information about your job, such as the dates you worked and the facility address.
It may take between 2-4 weeks after you file your unemployment claim to receive your first check. Some states work faster than this, but it's important to realize that it won't happen instantaneously.
And, remember unemployment benefits aren't just for employees who get laid off. Many states offer benefits for fired employees, as long as the firing wasn't due to intentional misconduct.
Get Your Healthcare Appointments
Were you procrastinating on that dental exam or a yearly check-up with your primary care physician due to a busy schedule? Well, now is the time to make those much-needed appointments.
If you are on an employer-sponsored insurance plan, you'll likely receive your health benefits until the end of the month. Take advantage of the coverage and make it a point to schedule any needed appointments.
If you need to extend your coverage, you'll want to apply through the COBRA federal program.
Hang Onto Your Receipts
Did you know that the IRS will let you deduct certain job-hunting expenses? Even if it's not a ton of money, every little cent helps, right?
A few helpful deductions to keep in mind:
employment and outplacement agency fees
preparing and mailing resume or application copies
travel expenses related to looking for the job
You cannot deduct any job search expenses if there is a significant break between the end of your last job and the time you begin searching for a new job. You also cannot write off anything if you're looking for a job for the very first time.
Furthermore, you need to itemize your expenses to receive a deduction. Currently, your miscellaneous expenses related to searching for a new job must exceed 2% of your adjusted gross income.
With that in mind, it's a good idea to hang onto any receipts related to your job-searching expenses. Consult with your CPA to determine if you will qualify for any tax breaks.
Commit to a Disciplined Schedule
The best way to stay sane while searching for a new job? It's all about the discipline and motivation that you hold onto.
Listen, it's easy to feel burnt or discouraged in a tough job market. It's easy to feel depressed or anxious and give up hope.
But, these are all traps! They only keep your spirits down, and guess what? They don't put any more money in your pockets. Instead, commit to landing yourself a job by putting in a dedicated hustle.
Reach out to your network. Got outdated documents or cover letters? Follow the complete guide to creating your resume.
Set daily and weekly goals for yourself for applying to X amount of positions. Stay active and stay on track.
No, this doesn't mean you have to grind it out all day. In fact, you should take routine breaks. But, if you treat your unemployment like a job- with disciplined hours and goals- you'll be well on your way to landing a job in no time.
Prioritize (Cheap) Self-Care
It may seem counterintuitive to allow yourself to relax while searching for a new job, but stress reduction is critical for maintaining a positive mindset and attitude.
When you do land that dream interview, you want to go in feeling assured and confident, right?
Make sure that you're still taking care of yourself in the meantime. This means eating a healthy diet, working out regularly, engaging in pleasant activities (like art, movies, outdoor activities), and spending time with people that you love.
You want to stay sane during this process. It will help you in both the short run and the long run, and you'll be thankful that you took care of yourself once you land that dream gig.
Get Your Side Hustle On
Did you know that more than 44 million Americans have an active side hustle? As you're searching for a new job, it's important to think outside the box.
You may want to focus on a creative pursuit or other job opportunities that you've "pushed aside" because you haven't had the time.
In today's increasingly digital age, you can essentially start a side hustle with very little to no money.
In fact, many people find their passion and niche in working from home, and this may be just the time to plunge in and start your own business!
Whether it's blogging or crafting, photography or cooking, you may want to consider investing some time and energy into your own side hustle. Who knows? It may end up becoming your next successful career move.
Take What You Can Get
If money is especially dire, you may need to jump on the first opportunity you can land, even if it's not the ideal career.
Yes, this may mean working in a position that you're overqualified for, but it's important to say open and avoid being picky- especially when the bills need to be paid.
Look for businesses that are hiring for seasonal help, such as restaurants or amusement parks during tourist seasons and retail stores and malls around the holidays.
If you can only secure part-time work, take whatever you can. It's always better to make some money than none at all.
With that said, it's important to stay active and on top of your job search during your downtime. Your "what you can get" job is a temporary gig, and it should be treated as such.
Final Thoughts on Saving Money While Searching for a New Job
Nobody likes the frantic feelings that come with unemployment, but most of us will face the distress at some point in our working lives.
Stay focused, and stay the course. If you do just that, you'll be back in the working world in no time at all.
Interested in learning more ways to live frugally no matter what your circumstance is? Be sure to check out our blog today!
Anything to Add? Leave a Comment!