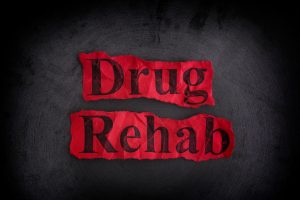 Substance abuse costs Americans around $740 billion every year.
The cost of drug rehab is a huge part of this figure, and many of those who struggle with addiction are unable to afford it.
If you or someone you love is one of them, there are options for you. In this post, we'll tell you how you can make it work.
Ways to Cover the Cost of Drug Rehab
Drug and alcohol addiction can be devastating, but the cost of rehab doesn't have to be. Here's how you can afford it.
1. Use Non-Profit or State-Funded Rehab Centers
State-funded rehab centers offer treatment to low-income communities.
At these facilities, treatment is provided at very low prices, or sometimes even for free. Applicants simply need to provide proof of their income before they can be admitted. If it falls below a certain threshold, they'll be accepted.
Non-profit organizations also offer help to people who can't afford treatment. One of the most well-known ones is the Salvation Army. Their no-fee rehab programs include counseling, housing, food, and holistic work therapy.
2. Financing
Many treatment centers allow you to finance your addiction treatment plans, so you don't have to pay hefty one-off fees. Instead, you can pay it off in small increments, at a pace you can afford to keep up with.
These centers can work with you to find a payment plan that fits into your budget, so rehabilitation costs don't have to set you back.
3. Insurance
If you have private insurance, Medicare or Medicaid, there are options for you. Some rehabilitation centers accept these types of insurance, so the majority of the costs are covered.
However, not all types of treatment are covered. The restrictions and limitations will differ depending on your individual insurance plan, so make sure you know exactly what's included and what you'll have to pay for yourself.
For example, Medicare covers treatment for alcohol or substance abuse. However, this is only for older adults age 65 and over.
4. Grants
The Substance Abuse and Mental Health Services Administration (SAMHSA) provides grants to centers offering opiate addiction treatment, therapy, or counseling for addiction and mental health issues.
To be referred to one of their low-cost treatment centers, you can call their 24-hour hotline on 1-800-662-HELP (4357).
5. Personal Loans
When you can't seem to cover the costs of rehabilitation in any other way, the last option is to apply for a short-term personal loan.
You may be able to get a personal loan from your bank, or from friends or family members. To raise some extra cash, you may also want to consider selling some personal assets.
You can also try fundraising. You can do this by holding fundraising events or creating crowdfunding campaigns on social media. When you do, you may be surprised by how many people are willing to help by making donations.
Avoid Addiction
Substance abuse doesn't always mean addiction to alcohol or hard drugs.
Many people struggle with addictions to prescription drugs, too.
In many cases, this begins as misuse of painkillers that have been prescribed by a doctor. Then, it spirals into something more dangerous.
To avoid addiction and the cost of drug rehab, read our post on the addictive prescription meds you should avoid.