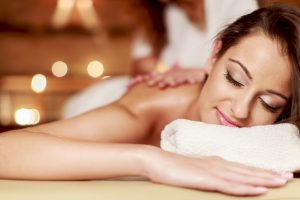 Are you planning on opening up a spa soon? If so, you definitely should consider adding Botox injections to the list of services you offer.
Botox is one of the most popular cosmetic procedures out there for both men and women, and offering injections at your spa is a surefire way to bring in clients.
Not sure where to begin when it comes to incorporating Botox into your spa business plan? These four tips will help simplify the process.
1. Find a Botox Professional
In the United States, a certain level of training is required before you can administer Botox injections.
Requirements vary by state, so do some digging and figure out what type of license you or your practitioners will need.
If you're not interested in becoming a Botox professional yourself, you'll need to find someone who's received the proper training. Not only will this add credibility to your spa, but it will also ensure you don't face any legal trouble.
2. Choose the Right Injectables
If you're going to offer Botox injections, it's important to choose injectables that people actually want.
There are many different options to choose from, and some are more popular than others.
Some of the best injectables to offer your clients include:
Botox Cosmetic
Dysport
Xeomin
All of these are good options that most people do well with. Whichever injectables you choose, just make sure they are FDA-approved.
Remember, too, that it's best to provide multiple types of injectables for your clients to choose from. After all, everyone's needs and anatomy are different.
3. Find the Right Space
Make sure you find a space for your spa that makes it easy for you to offer Botox injections alongside other services.
In addition to having plenty of room, it's also important to cultivate a relaxing atmosphere within your spa. People go to medical spas for Botox treatments to feel pampered and at ease — if they didn't care about these things, they'd just visit a regular doctor's office.
Make an effort to cultivate a calming vibe within your spa. This is easier to do if you choose a location that is easy to access and is in a relatively quiet area.
4. Spread the Word
Let people know that your spa isn't like every other one in the area. Find creative ways to tell people that you offer Botox injections and can provide services that other spas can't.
When you start working with a web designer, make sure they make it clear that you provide Botox injections along with your other services.
Take a look at the website for MyBotoxLA for inspiration. They let you know right away that Botox and many other treatments are on the menu.
Put Your Spa Business Plan Into Practice Today
Once you've put the finishing touches on your spa business plan, it's time to get to work!
Looking for more information on marketing and spreading the word about your spa? Be sure to check out the marketing section of our site today for all kinds of helpful articles.