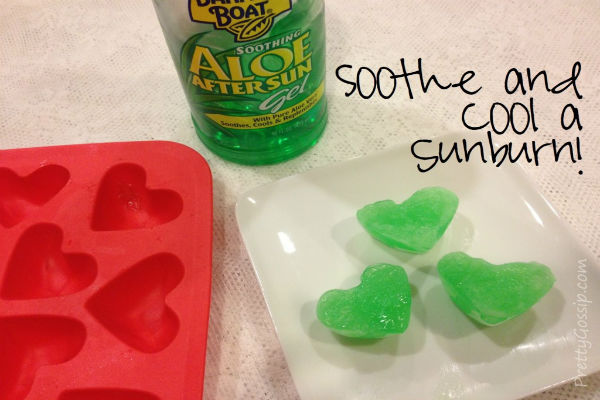 Cooling Sunburn Treatment!
We love to bring our readers life hacks that are genius! Today is no different! To treat sunburns, why not freeze aloe gel? You can put the gel in an ice try, freeze it, and then put it on your sunburned skin! Not only will this help with the puffiness and ache of your skin, but will help cool it down. Isn't that such an amazing idea? You'll just need these two things:
Aloe After Sun Gel
Ice Cube Tray
That is it! You can find this gel at any Walmart or Target store by the sunscreen and lotion. The pictured tray is from Ikea, so you can head over there for this heart shaped mold.
For additional tips, tricks, and life hacks be sure to visit the Pretty Gossip Webpage. Let us know what ideas you've come across in the comments below! We'd love to know and share with other readers!